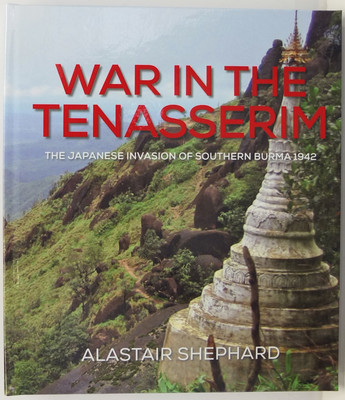 $45.00
NZD
Category: Maud's Picks | Reading Level: new
"The entry of Japan into the Second World War with its attack on Pearl Harbour found the British defense of Burma very much unprepared. No invasion threat from the east had been envisaged. The British deemed the jungle and precipitous mountain ranges surrounding three sides of Burma to be impassable by any invader. At that time Britain was more concerned with the war against Hitler in Europe. The Japanese invaded southern Burma - "the Tenasserim" - in order to protect the flank of their invasion of Malaya. And they subsequently occupied the rest of the country because they viewed it as the western bastion of the "Greater East Asia Co-Prosperity Sphere", their name for their conquered territories... The book begins by tracing the initial Japanese thrust by two relatively small forces to tak the key airfields of southern Burma. The book then follows the advance of the main invasion force under Lt-General Shojiro Iida which crossed the border of Myawaddy. The arrival of the newly-formed 17th Indian Division under Major-General "Jackie" Smyth did little to arrest the momentum of the Japanese advance, culminating at the Sittang bridge. The author has recently visited many of the battle sites of southern Burma, places where numerous British, Indian, Burmese and Japanese soldiers lost their lives and which today sadly have been largely forgotten. His colour photographs along with rarely seen black and white images of wartime Burma - both British and Japanese - vividly augment the story of the first phase of the Burma Campaign."--Book cover. ...Show more

Hitler's Hernchmen
by Henk van Capelle & Peter van de Bovenkamp
$15.00
NZD
Category: World War II | Reading Level: very good
A heavily illustrated history of Nazi Germany focussing on the devoted acolytes of Adolf Hitler, including Heinrich Himmler and Herman Goering, Joseph Goebbels, Joachim von Ribbentrop, Rudolph Hess, Albert Speer, Baldur von Schirach, Alfred Rosenberg, Martin Bormann and Eva Braun.
$10.00
NZD
Category: World War II | Reading Level: very good
A naive young man, a railway enthusiast and radio buff, was caught up in the fall of the British Empire at Singapore in 1942. He was put to work on the 'Railway of Death' - the Japanese line from Thailand to Burma. Exhaustively and brutally tortured by the Japanese for making a crude radio, Lomax was em otionally ruined by his experiences. Almost 50 years after the war, however, his life was changed by the discovery that his interrogator, the Japanese interpretor, was still alive - their reconciliation is the culmination of this extraordinary story. ...Show more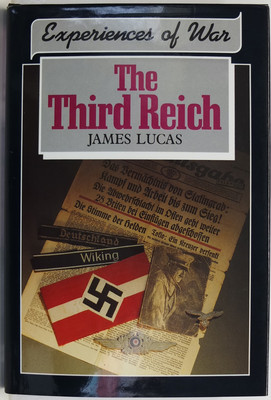 $16.00
NZD
Category: World War II | Series: Experiences of War | Reading Level: very good
First-hand accounts of life as a World War II combatant - from the German side. The author interviewed hundreds of German veterans and, for this volume, has them retell in their own words how they viewed the years of victory only to become the vanquished.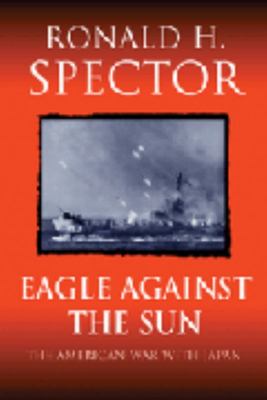 $20.00
NZD
Category: World War II | Reading Level: good-very good
A narrative history of the war in the Pacific between the United States and Japan, which began with Pearl Harbour in December 1941 and concluded with Japan's surrender in August 1945. 608 pages,30 b&w pics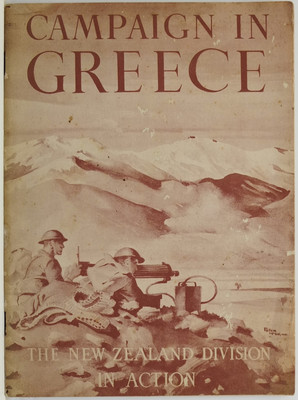 $20.00
NZD
Category: New Zealand | Reading Level: good-very good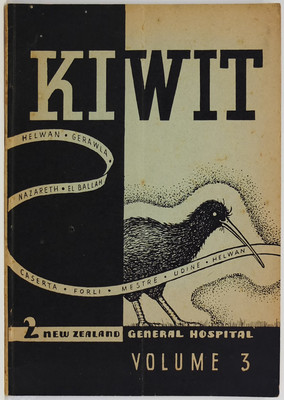 $20.00
NZD
Category: New Zealand | Reading Level: very good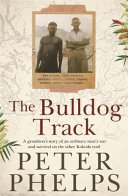 $16.00
NZD
Category: World War II | Reading Level: near fine
This is the story of Tom Phelps and the 'other Kokoda Track'. Seventy-five years later, Tom's grandson, award-winning actor and writer Peter Phelps, is sharing this inspiring tale of resilience and survival. March 1942: The world is at war. Too old to fight and with jobs scarce at home, Tom Phelps found work as a carpenter in the goldfields of the New Guinea Highlands. No one expected the Japanese to attack in the Pacific. But they did. Tom and his mates weren't going to hang around and wait to be killed. With escape routes bombed by the Japanese, their only option was to try to reach safety by foot, through some of the most rugged terrain on Earth - the Bulldog Track. Back home in Sydney, Rose Phelps, their son, George, and three daughters, Joy, Shirley and Ann, waited for news of Tom's fate. George watched the horrors of war unfold on newsreels knowing his dad was 'over there'. Travelling by foot, raft, canoe, schooner, train, luck and courage, Tom Phelps, half-starved and suffering malaria, would eventually make it home. His stories of New Guinea would lead his son and grandson to their own experiences with the country. The Bulldog Track is a grandson's story of an ordinary man's war. It is an incredible tale of survival and the indomitable Aussie spirit. ...Show more
$12.00
NZD
Category: New Zealand | Reading Level: very good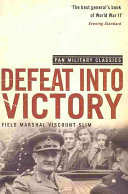 $12.00
NZD
Category: World War II | Series: Pan Military Classics Series | Reading Level: very good
Field Marshal William Slim stands alongside Montgomery as the outstanding British field commander of World War II. "Defeat Into Victory" is his classic account of the Burma campaign: a story of retreat, attrition and final hard-fought victory over the Japanese. Told by a commander alwa ys at the centre of events, this is a narrative which captures both the high drama and the harsh reality of war. ...Show more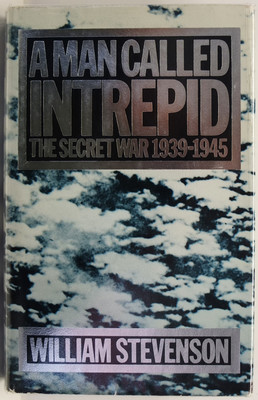 $25.00
NZD
Category: World War II | Reading Level: very good