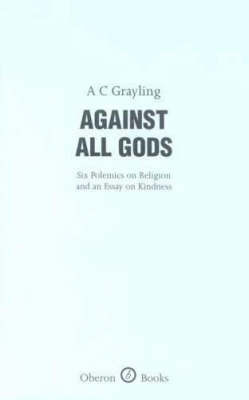 $12.00
NZD
Category: Philosophy | Series: Oberon Masters | Reading Level: very good
Do religions have an inherent right to be respected? Is atheism itself a form of religion, and can there be such a thing as a 'fundamentalist atheist'? Are we witnessing a global revival in religious zeal, or do the signs point instead to religion's ultimate decline? In a series of bold, unsparing polem ics, A C Grayling tackles these questions head on, exposing the dangerous unreason he sees at the heart of religious faith and highlighting the urgent need we have to reject it in all its forms, without compromise. In its place he argues for a set of values based on reason, reflection and sympathy, taking his cue from the great ethical tradition of western philosophy. ...Show more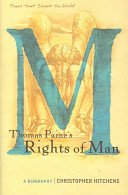 $14.00
NZD
Category: Philosophy | Series: Books That Shook the World | Reading Level: very good
Thomas Paine was one of the greatest advocates of freedom in history, and his Declaration of the Rights of Man, first published in 1791, is the key to his reputation. Inspired by his outrage at Edmund Burke's attack on the French Revolution, Paine's text is a passionate defense of man's inalienable righ ts. Since its publication, Rights of Man has been celebrated, criticized, maligned, suppressed, and co-opted. But in Thomas Paine's Rights of Man, the polemicist and commentator Christopher Hitchens, "at his characteristically incisive best," marvels at its forethought and revels in its contentiousness (The Times, London). Hitchens is a political descendant of the great pamphleteer, "a Tom Paine for our troubled times." (The Independent, London) In this "engaging account of Paine's life and times that is] well worth reading" he demonstrates how Paine's book forms the philosophical cornerstone of the United States, and how, "in a time when both rights and reason are under attack," Thomas Paine's life and writing "will always be part of the arsenal on which we shall need to depend." (New Statesman) ...Show more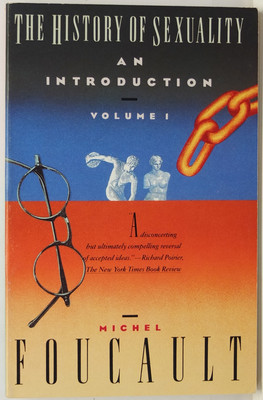 $12.00
NZD
Category: Philosophy | Series: History of Sexuality | Reading Level: very good
Why has there been such an explosion of discussion about sex in the west since the 17th century? Here, one of France's greatest intellectuals explores the evolving social, economic and political forces that have shaped our attitudes to sex. In a book that is at once controversial and seductive, Foucault describes how we are in the process of making a science of sex which is devoted to the analysis of desire rather than the increase of pleasure. ...Show more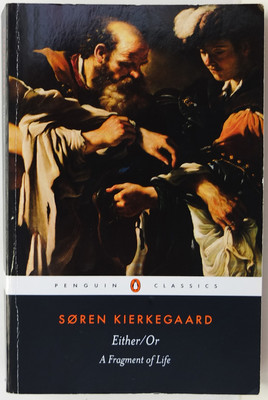 $14.00
NZD
Category: Philosophy | Series: Penguin Classics | Reading Level: very good
Published in 1843, this is one of the earliest of Kierkegaard's major works. The author plays devil's advocate putting forward two opposing points of view challenging the reader to question the different alternatives. This book is written to provoke philosophical debate.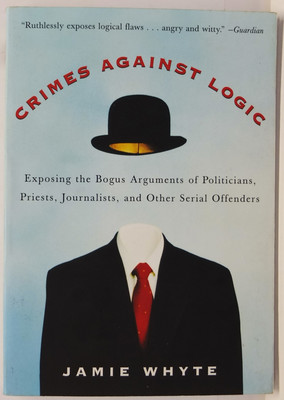 $8.00
NZD
Category: Philosophy | Reading Level: very good
Here's a fast-paced, ruthlessly funny romp through the mulligan stew of illogic, unreason, and just plain drivel served up daily in the media by pundits, psychics, ad agencies, New Age gurus, statisticians, free trade ideologues, business "thinkers", and, of course, politicians. Award-winning young phil osopher Jamie Whyte applies his laser-like wit to dozens of timely examples in order to deconstruct the rhetoric and cut through the haze of shibboleth and doubletalk to get at the real issues. A troubleshooting guide to both public and private discourse, Crimes Against LogicAnalyzes the 12 major logical fallacies, with examples from the media and everyday life Takes no prisoners as it goes up against the scientific, religious, academic, and political establishmentsHelps you fine-tune your critical faculties and learn to skewer debaters on their own phony logic ...Show more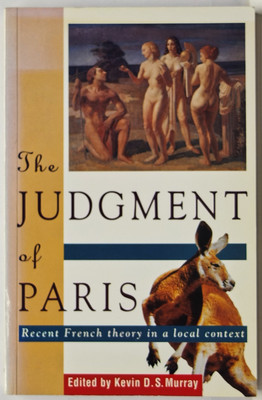 $10.00
NZD
Category: Philosophy | Reading Level: very good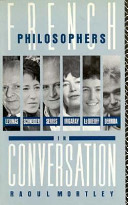 $12.00
NZD
Category: Philosophy | Reading Level: very good
A collection of interviews with such French philosophers as Jacques Derrida, Luce Irigaray and Emmanuel Levinas. Each thinker represents one or more strand of the Parisien philosophical scene and feminism, literature, phenomenology and semiotics are subjects covered within this book.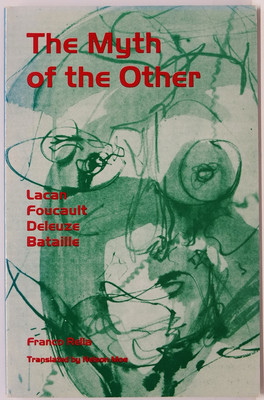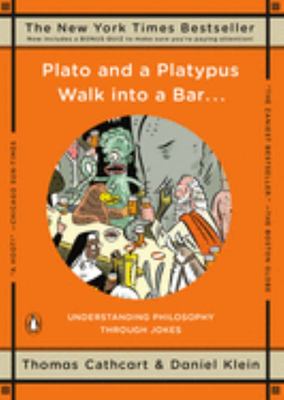 $8.00
NZD
Category: Philosophy | Reading Level: very good
This New York Times bestseller is the hilarious philosophy course everyone wishes they'd had in school Outrageously funny, Plato and a Platypus Walk into a Bar has been a breakout bestseller ever since authors - and born vaudevillians - Thomas Cathcart and Daniel Klein did their schtick on NPR's "Weeken d Edition." Lively, original, and powerfully informative, Plato and a Platypus Walk Into a Bar is a not-so-reverent crash course through the great philosophical thinkers and traditions, from Existentialism ("What do Hegel and Bette Midler have in common?") to Logic ("Sherlock Holmes never deduced anything"). Philosophy 101 for those who like to take the heavy stuff lightly, this is a joy to read - and finally, it all makes sense! ...Show more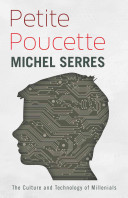 $10.00
NZD
Category: Philosophy | Reading Level: near fine
The title of this timely and thought-provoking book, a French bestseller, refers to schoolgirls sending text messages to their friends on their smart phones. Michel Serres, one of France's most important living intellectuals, uses this image to get at something far broader: that humans are formed and sh aped by technologies, and that with the advent of computers, smart phones, and the Internet, a new human is being born. These new humans beings are our children--thumbelina (petite poucette) and tom thumb (petit poucet)--but technologies have been changing so fast that parents scarcely know their children. Serres documents this cultural revolution, arguing that there have been several similar revolutions in the past: from oral cultures to cultures focused on reading and writing; the advent of the printing press; and now the complex changes brought about by the new information technologies--changes that are taking place at an accelerated pace and that affect us all. ...Show more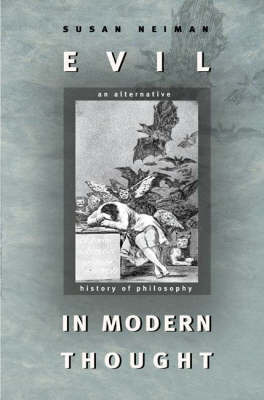 $16.00
NZD
Category: Philosophy | Reading Level: good
Evil threatens human reason, for it challenges our hope that the world makes sense. For eighteenth-century Europeans, the Lisbon earthquake was manifest evil. Today we view evil as a matter of human cruelty, and Auschwitz as its extreme incarnation. Examining our understanding of evil from the Inquisiti on to contemporary terrorism, Susan Neiman explores who we have become in the three centuries that separate us from the early Enlightenment. In the process, she rewrites the history of modern thought and points philosophy back to the questions that originally animated it. Whether expressed in theological or secular terms, evil poses a problem about the world's intelligibility. It confronts philosophy with fundamental questions: can there be meaning in a world where innocents suffer? Can belief in divine power or human progress survive a cataloging of evil? Is evil profound or banal? Neiman argues that these questions impelled modern philosophy. Traditional philosophers from Leibniz to Hegel sought to defend the Creator of a world containing evil. ...Show more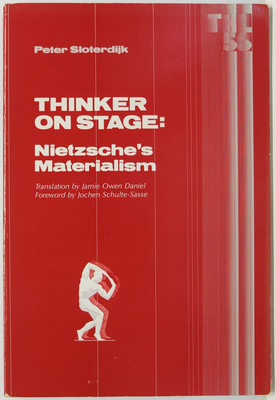 $14.00
NZD
Category: Philosophy | Series: Theory and History of Literature Volume 56 | Reading Level: very good
Thinker on Stage is Peter Sloterdijk's audacious, empathetic reading of Friedrich Nietzche's first published work, The Birth of Tragedy out of the Spirit of Music. Intended originally as a postscript to a new edition of Nietzsche's book, Sloterdijk's text grew and became a book in its own right. Sloterd ijk characterizes Nietzsche as a centaur-a philologist/musician, a philosopher/poet; the possessor of multiple talents inseparable from one another-who, in consequence, led the life of an obscure outsider on the fringes of organized cultural life. To Sloterdijk, Nietzsche is not a hairsplitting philologist behind a lecturn but rather a thinker on stage, enacting a psychodrama on the origins of tragedy in universal human suffering. Reaching beyond philology, and risking his career, Nietzsche used this stage to present a glimpse of Greek antiquity quite unlike that cherished in nineteenth-century bourgeois culture. Sloterdijk, in turn, uses his subtle reading of Nietzsche to make his own cultural evaluations. Above all, he finds in The Birth of Tragedy, and in Nietzsche's life, a refutation of the will to power, and a sign that Nietzsche-fragile, wounded, endangered, yet self-affirming-is our contemporary. Book jacket. ...Show more