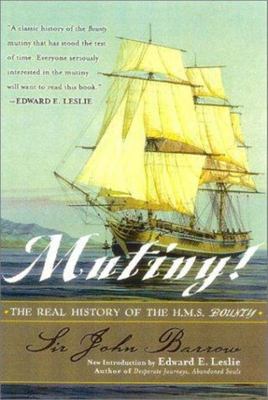 $15.00
NZD
Category: Nautical | Series: G - Reference, Information and Interdisciplinary Subjects Ser. | Reading Level: near fine
On April 28th, 1789, a handful of men led by Fletcher Christian mutinied aboard the HMS Bounty, setting her captain, William Bligh, and 18 other men adrift, then vanishing into the Pacific Ocean. This is the story of the mutiny that became a landmark case in naval history.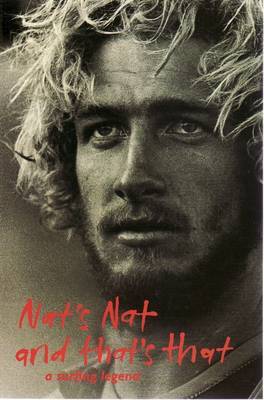 $16.00
NZD
Category: Nautical | Reading Level: good-very good
Nat Young's incomparable autobiography now in paperback.
$14.00
NZD
Category: Nautical | Reading Level: very good
Captain Cook's Journals provide his vivid first-hand account of three extraordinary expeditions. These charted the entire coast of New Zealand and the east coast of Australia, and brought back detailed descriptions of Tahiti, Tonga and a host of until then unknown islands in the Pacific. The journals am ply reveal the determination, courage and skill which enabled Cook to wrestle with the continuous dangers of uncharted seas and the problems of achieving a relationship with the peoples whose unannounced guest he became. This edition, abridged from the definitive four-volume collection published by the Hakluyt Society, makes Cook's inimitable personal account of his nine years of voyaging widely accessible for the first time. The selection preserves the spirit and rhythm of the full narrative, as well as Cook's idiosyncratic spelling. Philip Edwards gives an introduction to each voyage together with maps, a glossary of unusual words and indexes of people and places. A postscript offers a full assessment of the controversies surrounding Cook's death. ...Show more

$14.00
NZD
Category: motoring | Reading Level: good-very good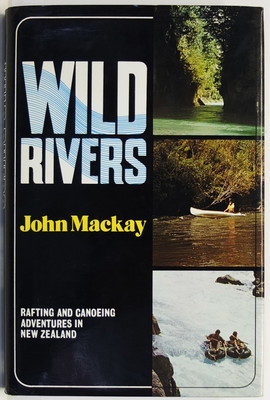 $25.00
NZD
Category: Travel | Reading Level: very good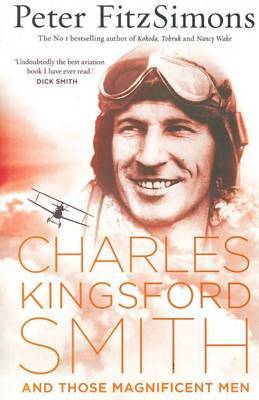 $16.00
NZD
Category: Aviation | Reading Level: very good
Sir Charles Kingsford Smith is one of Australia's most beloved heroes. In an action-packed life, the indomitable 'Smithy' went from fighting as a soldier among the carnage of Gallipoli and the Western Front, to taking to the skies against the likes of the Red Baron - for which he won the Military Cross for gallantry - before becoming the greatest peacetime aviator of his generation. Along with Charles Ulm, he was the first man to conquer the Pacific by air, the first to fly across the Tasman Sea, the fastest man to fly from England to Australia, and the first pilot to circumnavigate the globe by crossing the equator. With typical flair, FitzSimons also tells the story of the several breakthroughs, some of which were discovered in Australia, which laid the foundation for the Wright brothers' success in 1903; the first flight across the Channel in 1908; Germany's Red Baron terrorising the Allies in 1917-18, before being shot down by an Australian; Ross and Keith Smith's breakthrough first flight from England to Australia in 1919; the formation of Qantas in 1921; Lindbergh's stunning vault between America and Europe in 1927; the Great Centenary Air Race, the loss of the Southern Cloud; the saga of Bert Hinkler and much, much, more ... ...Show more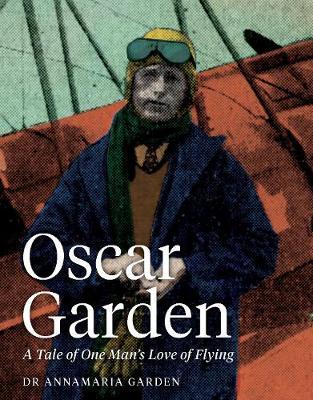 $25.00
NZD
Category: Aviation | Reading Level: near fine
One day in 1930, a man walked into a department store in London and bought an aeroplane. Having just learned to fly, Oscar Garden dreamed of flying to Australia. In his newly purchased aeroplane, he did just that. This adventure and myriad others this risk-taker embarked on are recounted in this book. O scar's love of flying saw him joy riding to many places in the world, including New Zealand, South Africa, and up through Africa to Palestine. While based in London, he joined British Airways and Imperial Airways flying flying boats across the Empire. Finally, he came to rest in Auckland, New Zealand, after delivering the Awarua, the second of New Zealand's flying boats, used during World War II for communication and travel, reducing New Zealand's isolation. He became Chief Pilot of TEAL, the New Zealand airline, for half of the war years and beyond, and eventually resigned due to serious disagreement over management and political agendas. This biography describes Oscar Garden's fascinating journey through these episodes. ...Show more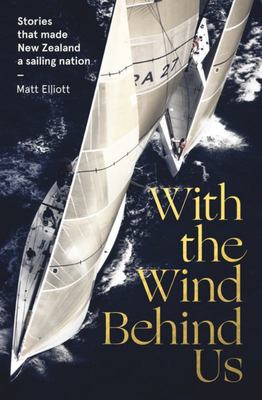 $20.00
NZD
Category: Nautical | Reading Level: near fine
From red socks to kauri yachts, these are the stories that made New Zealand Aotearoa a sailing nation. Stretching back to the Pacific navigators and the great migrations from Polynesia to the humble 'P' class dinghy and the world-beating success of Team New Zealand: With the Wind Behind Us is a celebrat ion of the stories that gave us our legendary sailing reputation. ...Show more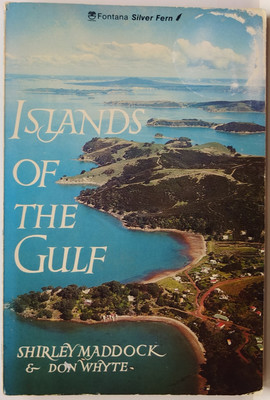 $10.00
NZD
Category: Regional | Reading Level: good
The all-time classic telling of life in the 1960s Hauraki Gulf In 1964 trailblazing author Shirley Maddock and photographer Don Whyte made an extraordinary voyage around the Hauraki Gulf, documenting its people and places. This was a watershed moment in New Zealand history where New Zealanders were give n the opportunity to see themselves, not just in the pages of this book but also on screen. It was a time when the way of life on the Gulf islands was a resourceful one, largely cut-off from the outside world. The best-selling and much loved Islands of the Gulf is a precious record of a bygone era, and an enchanting must-have for New Zealand households, baches and boats. Right on Auckland's doorstep, across 4000 square kilometres of ocean lie some 40 islands - more if you count the gannet perches. In the early 1960s Shirley Maddock joined Captain Fred Ladd, the pilot whose jaunty seaplanes served those isolated island communities, to film New Zealand's first (locally produced) documentary series, Islands of the Gulf, publishing a book of the same name. Maddock would visit everyone from farmers to gumdiggers, rangers to nurses, flying through the morning haze to the rugged battlements of Great Barrier and the dim, bluish mound of Little Barrier; over the top of North Head to the bone white tower of the light on Tiritiri Matangi; beyond to Kawau, east to Rakino and the little Noises; south-east to the long golden lengths of Waiheke and Ponui, and last to the clouded peaks of the Moehau Ranges; and nearer to the inner harbour islands of Motutapu and Motuihe, Brown's Island with its lopped-off crater and, at the entrance to the Gulf, the last great volcano, Rangitoto. This new 2017 edition is being published to coincide with the remake of Islands of the Gulf showing on TV ONE prime-time later this year with Shirley Maddock's daughter, actress and writer, Elisabeth Easther. ...Show more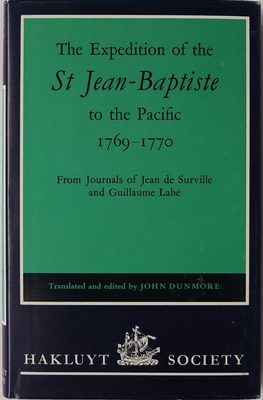 $30.00
NZD
Category: Nautical | Reading Level: very good