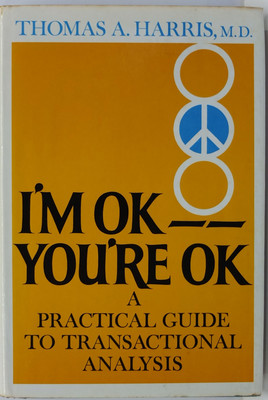 $10.00
NZD
Category: Psychology | Reading Level: good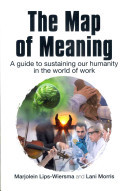 $14.00
NZD
Category: Psychology | Reading Level: very good
This book introduces a "Map of Meaning" called the Holistic Development Model, which provides a clear, simple and profound framework of the dimensions and process of living and working meaningfully.Like all reliable maps this one has been carefully tested. It is based on over 15 years' research into the insights and practice of ordinary people. Although the authors borrow from the work of philosophers, psychologists and sociologists to provide evidence and context for their ideas, the main contribution of this book is that it describes how ordinary human beings wrestle with, and give answers to, the questions of "What is meaningful work and a meaningful life?" This innate human knowledge is captured in a practical model that makes understanding and working with issues of meaning clear and accessible to everyone.At an individual level this book helps people to define and stay in contact with what is most important to them as they grapple with the real problems of daily life and suggests how they can stay in charge of keeping the human search for meaning alive, especially in the face of the challenges that exist in organizational life. The authors recognize that in the current economic context a simple map of meaning is essential, precisely because organizational life has become so intensely directed towards a singular economic goal. They argue that it is vital that people have a simple and powerful way to reclaim the significance of meaning in their working lives.There are numerous studies that show conclusively that meaningful work, or its absence, influences some important outcomes in organizational life such as motivation, absenteeism, work behaviour, engagement, job satisfaction, empowerment, stress and performance. But people's humanity and search for meaning, so often compromised at work, is not something that can be mechanised by the latest self-help or managerial technique. It is not something that can be picked up and dropped as convenient. The authors argue that being human is not a fad. Being human is enduring and needs to be taken seriously. Creating meaningful work, therefore, leads to many desired organizational outcomes, but implementing it does require the courage to question some fundamental ways of thinking about business and the integrity to engage with the issues sincerely. At an organizational level this book offers many practical examples of how to build and maintain workplaces that are meaningful to people.The idea that there is a parallel between the meanings, decision-making dynamics and actions of individuals and organizations is central to the structure of this book. It therefore addresses meaning at both individual and organizational level and in the dynamic between them. This is neither a self-help book, nor an organizational systems book; its strength is that it draws together the aspirations of individuals with those of the organizations in which they work.At the same time, this is not a na ve book. One of the strengths of the Holistic Development Model is that it takes tensions, paradoxes and imperfections as a given. They are part of being human and they are part of organizations. The book is not only about the importance of living meaningfully, it is about how to do it. The book is full of stories of people who have worked with the model. They demonstrate the versatility of the model and how it helps them to analyse, speak to, plan around and respond to an enormous variety of everyday issues and situations. It is this resourcefulness the authors would like readers to get from this book and have at their fingertips.This book is primarily written for anyone, from a CEO to a blue-collar worker or consultant, who is interested in creating more meaning and purpose in work and organizations, and who would like to better understand how to get others on board. It is for those searching for ways to re-energize their roles or change their careers. It is for anyone who firmly believes that it must be possible to align our deeper life purposes with our daily actions in the workplace. ...Show more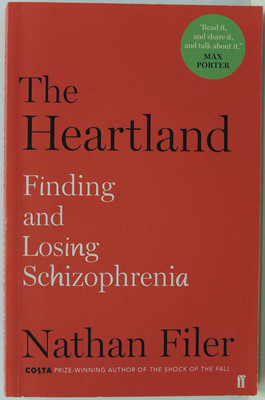 $10.00
NZD
Category: Psychology | Reading Level: very good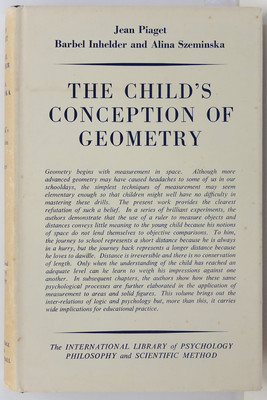 $25.00
NZD
Category: Psychology | Reading Level: very good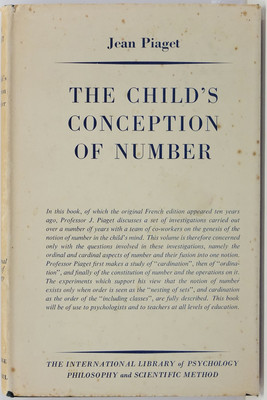 $15.00
NZD
Category: Psychology | Reading Level: good-very good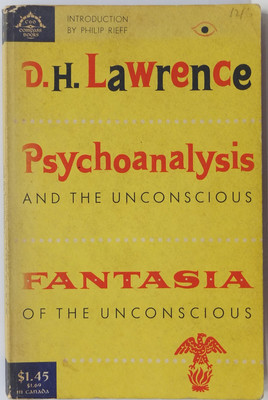 $10.00
NZD
Category: Essays | Reading Level: good
$14.00
NZD
Category: Psychology | Reading Level: very good
The #1 International bestseller'We need books like this one'Steven PinkerAnd so I proclaim, o idiots and every stripe and morons of all kinds, this is your moment of glory: this book speaks only to you. But you will not recognise yourselves...Stupidity is all around is, from the coworkers who won't stop hitting 'reply all' to the former school friends posting conspiracy theories on Facebook. But in order to battle idiocy, we must first understand it. In The Psychology of Stupidity, some of the world's leading psychologists and thinkers - including Nobel Prize winners will show you...why smart people sometimes believe in utter nonsensehow our lazy brains cause us to make the wrong decisionswhy trying to debate fools is a traphow media manipulation and Internet overstimulation makes us dumberwhy the stupidest people don't think they're stupidTheir wisdom and wit are a balm for our aggrieved souls and a beacon of hope in a world of morons ...Show more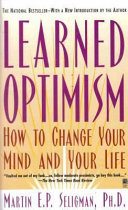 $15.00
NZD
Category: Psychology | Reading Level: very good
Compiles scientific evidence that optimism is vital to overcoming defeat and exhibits how readers can learn the habit of optimism necessary for a successful and happy life.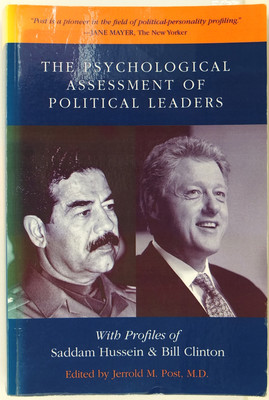 $16.00
NZD
Category: Psychology | Reading Level: very good
In an age when world affairs are powerfully driven by personality, politics require an understanding of what motivates political leaders such as Hussein, Bush, Blair, and bin Laden. Through exacting case studies and the careful sifting of evidence, Jerrold Post and his team of contributors lay out an ef fective system of at-a-distance evaluation. Observations from political psychology, psycholinguistics and a range of other disciplines join forces to produce comprehensive political and psychological profiles, and a deeper understanding of the volatile influences of personality on global affairs.Even in this age of free-flowing global information, capital, and people, sovereign states and boundaries remain the hallmark of the international order -- a fact which is especially clear from the events of September 11th and the War on Terrorism.Jerrold M. Post, M.D., is Professor of Psychiatry, Political Psychology, and International Affairs, and Director of the Political Psychology Program at George Washington University. He is the founder of the CIA's Center for the Analysis of Personality and Political Behavior. ...Show more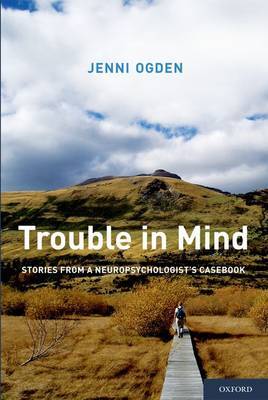 $30.00
NZD
Category: Psychology | Reading Level: very good
In Trouble in Mind, neuropsychologist Jenni Ogden, author of Fractured Minds, transports the reader into the world of some of her most memorable neurological patients as she explores with compassion, insight, and vivid description the human side of brain damage. These are tales of patients who, as the r esult of stroke, brain tumor, car crash, or neurological disease, begin thinking and behaving strangely, and with their loved ones' support embark on the long journey to recovery, acceptance of disability and sometimes, death. There is Luke, the gang member who loses his speech but finds he can still sing his favorite blues number "Trouble in Mind," and HM, who teaches the world about memory and becomes the most studied single case in medical history. You will meet Julian, who misplaces his internal map of the human body, and Melody, a singer who risks losing her song when she undergoes brain surgery to cure her epilepsy. Then there is Kim with a severe head injury, and Sophie who has just enough time to put her house in order before Alzheimer's dementia steals her insight. For these and the many other patients whose stories are told in this book, the struggle to understand their disordered minds and disobedient bodies takes extraordinary courage, determination, and patience. For health professionals and researchers working with these patients, the ethical and emotional challenges can be as demanding as the intellectual and treatment decisions they make daily. Trouble In Mind is written in an accessible narrative style that is both accurate and intimate. It will be enjoyed by readers -- whether students, researchers, or professionals in mental health and neuroscience, patients with neurological disorders and their families, or general readers -- who want to learn more about brain disorders and the doctors who care for those who suffer them. ...Show more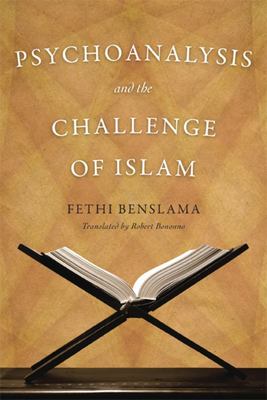 $12.00
NZD
Category: Psychology | Reading Level: very good
In this title, the author demythifies both Islamic and western ideas of Islam by addressing the psychoanalytic root causes of the Muslim world's clash with modernity and subsequent turn to fundamentalism. It reveals an alternate history of Islam and looks at its future development.