$20.00
NZD
Category: Law | Reading Level: very good
Could the courts really order the death of your innocent baby? Was there an illegal immigrant who couldn't be deported because he had a pet cat? Are unelected judges truly enemies of the people? Most of us think the law is only relevant to criminals, if we even think of it at all. But the law touches ev ery area of our lives: from intimate family matters to the biggest issues in our society. Our unfamiliarity is dangerous because it makes us vulnerable to media spin, political lies and the kind of misinformation that frequently comes from loud-mouthed amateurs and those with vested interests. This 'fake law' allows the powerful and the ignorant to corrupt justice without our knowledge - worse, we risk letting them make us complicit. Thankfully, the Secret Barrister is back to reveal the stupidity, malice and incompetence behind many of the biggest legal stories of recent years. In Fake Law, the Secret Barrister debunks the lies and builds an hilarious, alarming and eye-opening defence against the abuse of our law, our rights and our democracy. ...Show more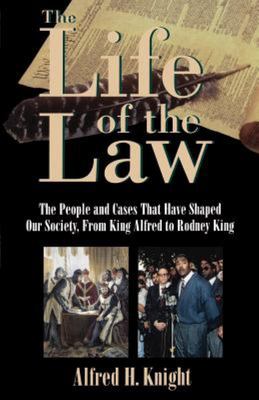 $12.00
NZD
Category: Law | Reading Level: very good
Law is intended to apply to common life and should be comprehensible to ordinary folk, but increasingly, it is not. The meaning of the law is becoming inaccessible, not only to the public but to the bar itself. In The Life of the Law, Alfred H. Knight outlines how some of the main contours of American l aw came to be as he recounts twenty-one stories beginning with Alfred the Great in the late ninth century and ending with the Rodney King trials in 1993. Knight gives us a veritable "biography" of our legal tradition by focusing on the key individuals, and the pivotal cases that have helped to mold the law as we know it today. The Life of the Law finds a riveting story behind each historic decision and recounts the tales with both narrative flair and ironic wit. The law is a living organism, constantly changing as new cases are decided, building on and modifying decisions that went before. Every case, no matter how lofty the principles involved, represents a human drama, a clash of competing desires. Alfred Knight's reflections on how twenty-one of these cases have left their mark on our society will inform and fascinate anyone interested in the law. ...Show more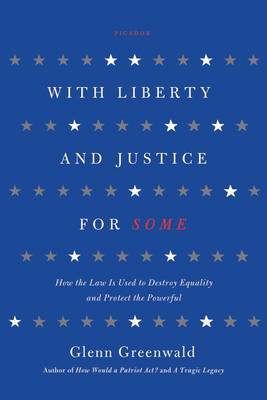 $12.00
NZD
Category: Law | Reading Level: very good
The founding principle of the United States was that the rule of law would be the great equalizer in American life, the guarantor of a common set of rules for all. But over the past four decades, this principle has been eviscerated. Starting with Watergate, continuing on through the fraud that caused th e 2008 financial crisis, and culminating with Obama's failure to prosecute Bush-era crimes, Glenn Greenwald lays bare the mechanisms that protect America's elite from accountability, while the politically powerless are imprisoned with greater ease and in greater numbers than in any other country in the world. "With Liberty and Justice for Some" exposes a new and profoundly un-American justice system that incentivizes elite criminality, protects an oligarchical political culture, and sanctions immunity at the top and unyielding mercilessness for everyone else. ...Show more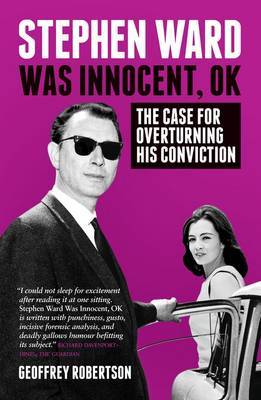 $10.00
NZD
Category: Law | Reading Level: very good
In the summer of '61 John Profumo, Minister for War, enjoyed a brief affair with Christine Keeler...Late in the afternoon of Wednesday 31 July 1963, Dr Stephen Ward was convicted at the Old Bailey on two counts alleging that he lived on the earnings of a prostitute. He was not in the dock but comatose i n hospital. The previous night he had attempted suicide, because (as he said in a note) 'after Marshall's [the judge's] summing up, I've given up all hope'. He died on Saturday 3 August, without regaining consciousness. Many observers of the proceedings thought the convictions did not reflect the evidence and that the trial was unfair, and this book will show that it breached basic standards of justice. Geoffrey Robertson brings his forensic skills and a deeply felt sense of injustice to the case at the heart of the Profumo affair, the notorious scandal that brought down a government. ...Show more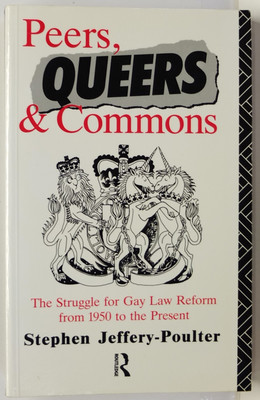 $12.00
NZD
Category: Social Science | Reading Level: very good
A compilation of contemporary newspaper reports, articles and letters, which provide a detailed account of the post-war gay movement. This text may be of interest to general readers and students of gender studies, sociology, and social history.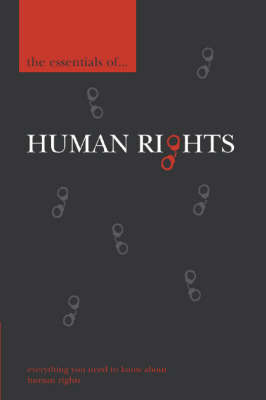 $14.00
NZD
Category: Law | Reading Level: very good
The Essentials of Human Rights is an easy-to-use, accessible introduction to the human rights debate. It covers the history of human rights, the arguments over their justification and uses examples of specific rights and freedoms to assess the current situation, including international legal systems and organisations like the UN, and prospects for the future. More than 100 entries are arranged in an A-Z structure for easy reference and cover general categories of rights (including civil, political, cultural, women's, children's and migrants' rights) as well as specific issues, such as slavery, genocide, free speech, capital punishment and asylum. The contributors are drawn from a wide range of international and disciplinary backgrounds, making this book an outstanding resource for anyone interested in human rights. This vital reference has a Foreword by Mary Robinson. ...Show more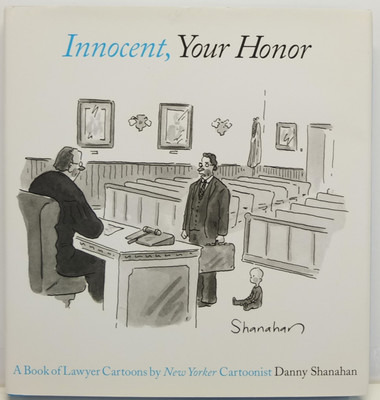 $16.00
NZD
Category: Humour | Reading Level: very good
A collection of New Yorker cartoons celebrating the humorous side of litigious life features more than 120 illustrations of lawyers, legal snafus, and courtroom antics.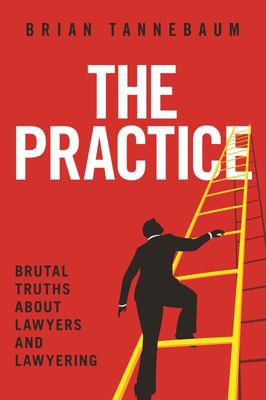 $16.00
NZD
Category: Law | Reading Level: near fine
In The Practice, Tannebaum riffs on everything from asking yourself what type of lawyer you want to be, to the most effective way to market yourself in an industry where lawyers increasingly over-rely on social media to prove their relevance. It also discusses other important topics, including the prope r way to handle referrals, rainmaking, reinventing yourself as a lawyer, personal branding, and much more. This book offers a no-holds-barred "truth" about the legal profession in the author s honest and at times humorous signature voice. Readers will find clear and truthful advice on a wide range of topics that will help them become a better, and more informed lawyer." ...Show more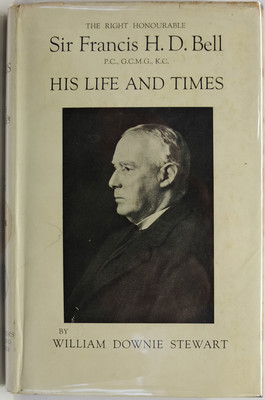 $55.00
NZD
Category: Biography | Reading Level: very good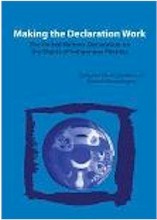 $25.00
NZD
Category: Social Science | Reading Level: very good
The authors of this collective book, of interest to the specialist as well as the general public, were for many years intimately involved in the Declaration process.A It tells the story of the Declaration from the inside, detailing its history, negotiations, content, and broader significance.A Contribut ions come from the world over ranging from indigenous activists, to members of the Human Rights Council and its various working groups and mechanisms, as well as UN and governmental officials who engineered the process from beginning to end. ...Show more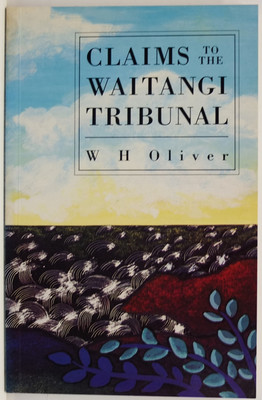 $14.00
NZD
Category: Maori | Reading Level: very good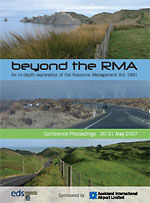 $20.00
NZD
Category: Law | Reading Level: near fine
When the Resource Management Act 1991 came into force it was generally recognised as a world-leading piece of legislation. But is the Act able to address the significant environmental issues facing New Zealand sixteen years later? In May 2007, the Environmental Defence Society hosted a conference which focused on answering this question. These proceedings of the conference bring together a considered body of thought on the performance of the Resource Management Act. They include a wide range of high quality papers from both international and local commentators. The proceedings should be of considerable interest to everyone concerned with the effective design and implementation of environmental legislation in New Zealand. ...Show more