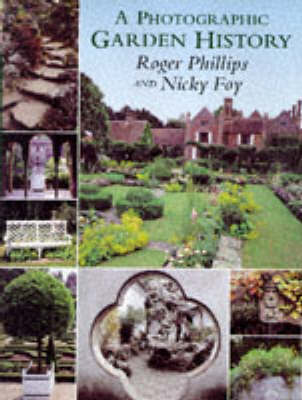 $25.00
NZD
Category: Gardening | Reading Level: very good
This reference contains over 900 photographs illustrating the gardens of the world and the developments in garden history. It ranges from the early Roman peristyle gardens as seen at Pompeii to the French Formal styles of Versailles to native plant gardens in the New World of Australia and North America . The book also contains a large collection of Chinese and Japanese gardens and many of the most influential and well-known gardens such as Sissinghurst, Giverny and Hidcote. Many more gardens are visited and their significance in garden history explained. Interspersed throughout are spreads on specific aspects of gardening such as garden sculpture, fountains, furniture, topiary, and water gardens. ...Show more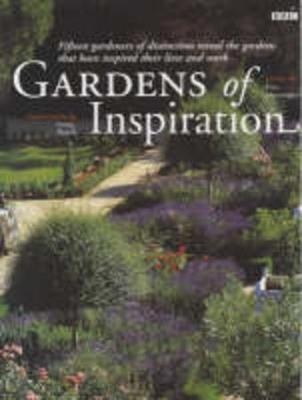 $25.00
NZD
Category: Gardening | Reading Level: very good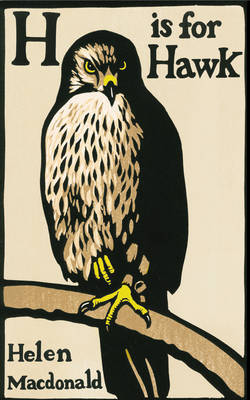 $35.00
NZD
Category: Natural History | Reading Level: very good
'In real life, goshawks resemble sparrowhawks the way leopards resemble housecats. Bigger, yes. But bulkier, bloodier, deadlier, scarier, and much, much harder to see. Birds of deep woodland, not gardens, they're the birdwatchers' dark grail.' As a child Helen Macdonald was determined to become a falcon er. She learned the arcane terminology and read all the classic books, including T. H. White's tortured masterpiece, The Goshawk, which describes White's struggle to train a hawk as a spiritual contest. When her father dies and she is knocked sideways by grief, she becomes obsessed with the idea of training her own goshawk. She buys Mabel for GBP800 on a Scottish quayside and takes her home to Cambridge. Then she fills the freezer with hawk food and unplugs the phone, ready to embark on the long, strange business of trying to train this wildest of animals. 'To train a hawk you must watch it like a hawk, and so gain the ability to predict what it will do next. Eventually you don't see the hawk's body language at all. You seem to feel what it feels. The hawk's apprehension becomes your own. As the days passed and I put myself in the hawk's wild mind to tame her, my humanity was burning away.' Destined to be a classic of nature writing, H is for Hawk is a record of a spiritual journey - an unflinchingly honest account of Macdonald's struggle with grief during the difficult process of the hawk's taming and her own untaming. At the same time, it's a kaleidoscopic biography of the brilliant and troubled novelist T. H. White, best known for The Once and Future King. It's a book about memory, nature and nation, and how it might be possible to try to reconcile death with life and love. ...Show more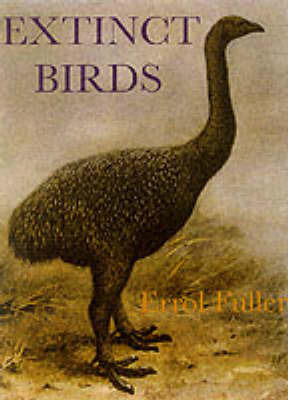 $70.00
NZD
Category: Natural History | Reading Level: very good
Since 1600, some 80 bird species have become extinct. The author of this text has drawn on a wide range of sources for his accounts of these birds, their habits and demise, with evidence of preserved specimens brought to life by the eye-witness accounts of early travellers and explorers.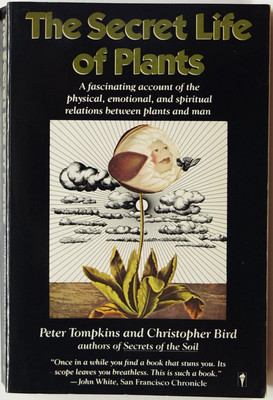 $10.00
NZD
Category: Natural History | Reading Level: good
Explore the inner world of plants and its fascinating relation to mankind, as uncovered by the latest discoveries of science. In this truly revolutionary and beloved work, drawn from remarkable research, Peter Tompkins and Christopher Bird cast light on the rich psychic universe of plants. Now available in a new edition, The Secret Life of Plants explores plants' response to human care and nurturing, their ability to communicate with man, plants' surprising reaction to music, their lie-detection abilities, their creative powers, and much more. Tompkins and Bird's classic book affirms the depth of humanity's relationship with nature and adds special urgency to the cause of protecting the environment that nourishes us. ...Show more
$12.00
NZD
Category: Natural History | Reading Level: near fine
'A moving tribute that beautifully evokes the struggles, the initial triumphs, the setbacks, the unexpected and often stunning achievemnets . . . while uncovering cognitive abilities in Alex that no one believed were possible.' Publishers WeeklyOn September 6, 2007, an African Grey parrot named Alex die d prematurely at age thirty-one. His last words to his owner, Irene Pepperberg, were 'You be good. I love you'. What would normally be a quiet, very private event was, in Alex's case, headline news. Over the thirty years they had worked together, Alex and Irene had become famous - two pioneers who opened an unprecedented window into the hidden yet vast world of animal minds. Alex's brain was the size of a shelled walnut, and when Irene and Alex first met, birds were not believed to possess any potential for language, consciousness, or anything remotely comparable to human intelligence. Yet, over the years, Alex proved many things. He could add. He could sound out words. He understood concepts like bigger, smaller, more, fewer, and none. He was capable of thought and intention. Together, Alex and Irene uncovered a startling reality- We live in a world populated by thinking, conscious creatures. The fame that resulted was extraordinary. Yet there was a side to their relationship that never made the papers. They were emotionally connected to one another. They shared a deep bond far beyond science. Alex missed Irene when she was away. He was jealous when she paid attention to other parrots, or even people. He liked to show her who was boss. He loved to dance. He sometimes became bored by the repetition of his tests, and played jokes on her. Sometimes they sniped at each other. Yet nearly every day, they each said, 'I love you'. Alex and Irene stayed together through thick and thin - despite sneers from experts, extraordinary financial sacrifices, and a nomadic existence from one university to another. The story of their thirty-year adventure is equally a landmark of scientific achievement and of an unforgettable human-animal bond. ...Show more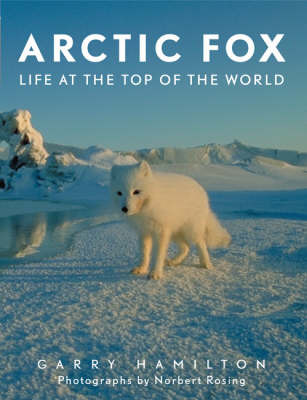 $25.00
NZD
Category: Natural History | Reading Level: very good
This book tells the fascinating story of the arctic fox, from its evolutionary beginnings to its current life in the far north: mating and raising a family, hunting and scavenging, its relationship with the polar bear and other arctic inhabitants, the fur trade, and the never-ending struggle for surviva l in a fragile and vanishing environment. ...Show more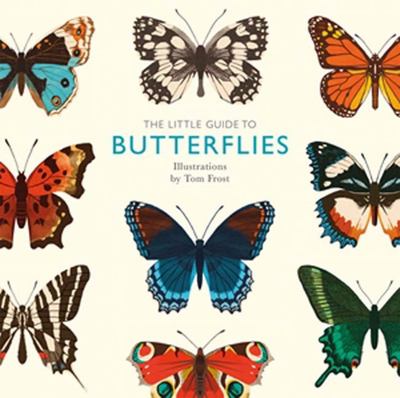 $10.00
NZD
Category: Natural History | Series: Little Guides | Reading Level: near fine
Enter the secret world of the butterfly with this handy pocket guide. Beautifully illustrated throughout, The Little Guide to Butterflies offers a modern reference to identifying these glorious insects.   Featuring 40 of the most distinctive butterflies from around the world, this book is the perfect companion for anyone looking to reconnect with nature, whether that's when out walking or from the comfort of an armchair.   Each butterfly has been exquisitely illustrated by printmaker Tom Frost and is accompanied by all-important information including their habitat, distribution and wingspan, plus an interesting fact or fable. There is also an interactive spotter's guide, where you can check off and note the date each time you spot a new butterfly. ...Show more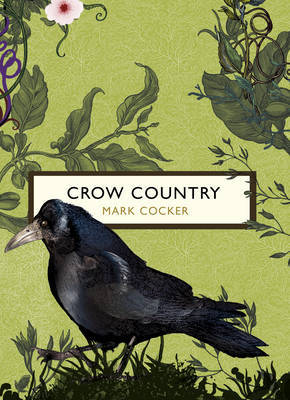 $12.00
NZD
Category: Natural History | Series: Vintage Classic Birds and Bees Ser. | Reading Level: very good
The Birds and the Bees series was designed for Vintage Classics by Timorous Beasties, the Scottish studio famous for their designs inspired by the natural world. One night Mark Cocker followed the roiling, deafening flock of rooks and jackdaws which regularly passed over his Norfolk home on their way to roost in the Yare valley. From the moment he watched the multitudes blossom as a mysterious dark flower above the woods, these gloriously commonplace birds became for Cocker a fixation and a way of life. Journeying across Britain, through spectacular failures, magical successes and epiphanies, Cocker uncovers the mysteries of these birds' inner lives. SHORTLISTED FOR THE 2008 SAMUEL JOHNSON PRIZE. ...Show more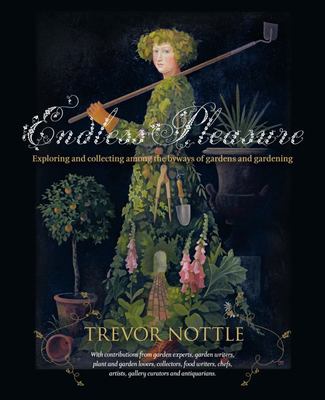 $25.00
NZD
Category: Maud's Picks | Reading Level: very good
This is a lush celebration of the gardening life - and the collectible objects that accompany it. Trevor Nottle takes us to the garden and reveals myriad ways to enjoy the purest of pleasures. As a passionate collector of plants and gardening paraphernalia, Trevor reveals the stories behind tools, ornam ents, prints, drawings and decorative arts. ...Show more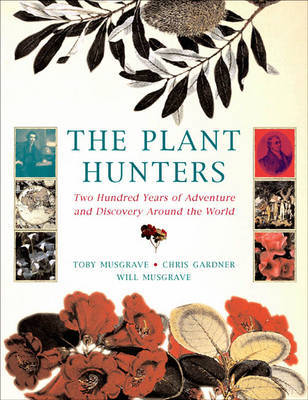 $25.00
NZD
Category: Gardening | Reading Level: very good
Presents a story of the men who travelled through remote and beautiful lands, often in great peril, to collect the plants that shaped western garden design for 200 years.