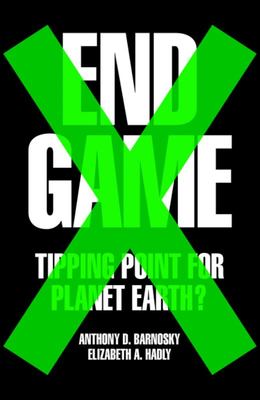 $10.00
NZD
Category: Ecology | Reading Level: good
overconsumption / population growth / dwindling natural resources / climate change / disease / contamination / storms / thirst / war ...will the struggle to simply stay alive become humanity's future rather than its past? What happens if population pressures finally hit a threshold that tumbles the domi noes of food, water, energy, climate, pollution, and biodiversity, which in turn break up the intricate workings of the global society? Just how close we may be to a global tipping point becomes apparent when you take a helicopter view and see what's happening at the scale of the entire planet. In End Game Professors Anthony Barnosky and Elizabeth Hadly have compiled a giddying single overview of the calamities which we face from huge human population growth. We know that resources, climate change and environmental contamination are all at dangerous levels, but what if they all become critical at once? Unless things change this tipping point will be reached. Our carbon footprint is now a carbon acre, global warming is now simmering - we each probably use up about about 194 pounds of stuff a day and an Olympic swimming pool's worth of water each year. And soon there will be 9 billion of us. The combination of this spend will plunge us quite suddenly into a global knife fight for remaining space, food, oil and water. The danger is palpable, but the solutions, as Barnosky and Hadly show, are still available. The most important wake-up call since Paul and Anne Ehrlich's 'The Population Bomb', 'End Game' is globally relevant and increasingly crucial. ...Show more

$100.00
NZD
Category: Natural History | Reading Level: good-very good
All of John James Audubon's brilliant bird engravings are graced by illuminating commentary by Roger Tory Peterson, one of America's best-known ornithologists, in this diminutive, yet lavish volume. 435 engravings. 900 illustrations, over 470 in full color.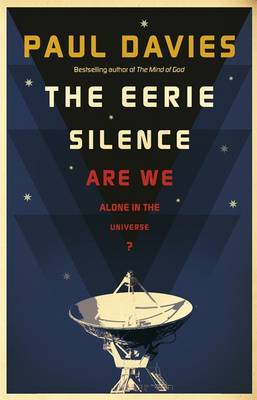 $16.00
NZD
Category: Science | Reading Level: very good
On April 8, 1960, a young American astronomer, Frank Drake, turned a radio telescope toward the star Tau Ceti and listened for several hours to see if he could detect any artificial radio signals. With this modest start began a worldwide project of potentially momentous significance. Known as SETI - Sea rch for Extraterrestrial Intelligence - it is an amalgam of science, technology, adventure, curiosity and a bold vision of humanity's destiny. Drake has said that SETI is really a search for ourselves - who we are and what our place might be in the grand cosmic scheme of things. Yet with one tantalizing exception, SETI has produced only negative results. After millions of hours spent eavesdropping on the cosmos astronomers have detected only the eerie sound of silence. What does that mean? Are we in fact alone in the vastness of the universe? Is ET out there, but not sending any messages our way? Might we be surrounded by messages we simply don't recognize? Is SETI a waste of time and money, or should we press ahead with new and more sensitive antennas? Or look somewhere else? And if a signal were to be received, what then? How would we - or even should we - respond? ...Show more
$20.00
NZD
Category: Science | Reading Level: very good
A New York Times Bestseller Celebrates a bold era when voyaging beyond the Earth was deemed crucial to national security and pride. -The Wall Street Journal Restoring the drama, majesty, and sheer improbability of an American triumph, this is award-winning historian Craig Nelson's definitive and thri lling story of man's first trip to the moon. At 9:32 a.m. on July 16, 1969, the Apollo 11 rocket launched in the presence of more than a million spectators who had gathered to witness a truly historic event. Through interviews, 23,000 pages of NASA oral histories, and declassified CIA documents on the space race, Rocket Men presents a vivid narrative of the moon mission, taking readers on the journey to one of the last frontiers of the human imagination. ...Show more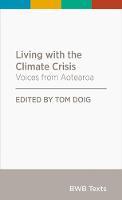 $8.00
NZD
Category: Natural History | Series: BWB Texts | Reading Level: near fine
If much of the world can work together to beat a deadly pandemic, imagine what might happen if we turned our collective energy to tackling the climate crisis. The devastating summer of Australian bush fi res underlined the terrifying sense of a world pushed to the brink. Then came Covid-19, and with it another dramatic shift. Fears have been raised that the all-consuming e ort to control the pandemic will distract us from the long-term challenge of limiting catastrophic climate change. At the same time, many people are hoping for a post-pandemic 'new normal': a cleaner, greener, fairer and safer world. This BWB Text brings together researchers, commentators, activists and writers to bear witness to the current crisis. What life-changing events have they experienced as individuals deeply engaged in climate issues? What are people fearing and hoping for in the uncertain years to come? About the editor Tom Doig is an author, academic and journalist. He is the author of three nonfi ction books, has a PhD in Literary Journalism from Monash University (Melbourne) and currently teaches creative writing at Massey University, Palmerston North. ...Show more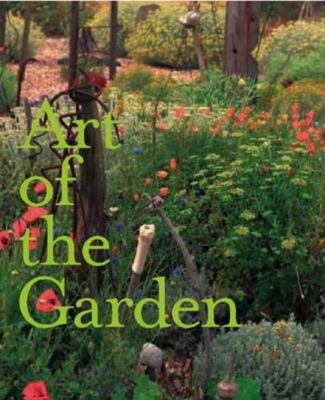 Art of the Garden
by Martin Postle; Stephen Daniels; Nicholas Alfrey
$45.00
NZD
Category: Art | Reading Level: very good
England is known internationally as a nation of gardeners. This text explores our national obsession with all things horticultural and is illustrated with works by artists through the ages, from John Constable to Lucien Freud, J.M.W. Turner to Francis Bacon, and John Singer Sargeant to Derek Jarman.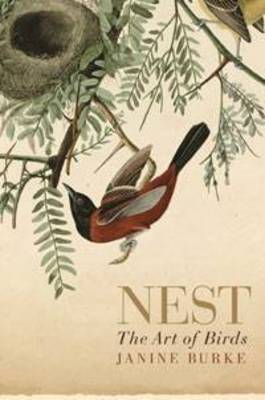 $14.00
NZD
Category: Natural History | Reading Level: very good
We tend to take birds for granted, in the landscape or in our neighbourhoods. The presence of birds communicates the health of a place. When they're gone, it's as though there's a hole in the sky, in the air, an absence of beauty and grace, and vivid chatter or haunting cries are replaced with eerie sil ence. As an amateur naturalist and nature lover, Janine Burke, art historian and author, has spent many years observing birds. Nest: The Art of Birds is the story of her passion, a personal, wide-ranging and intimate book - part natural history, part folklore, part exploration of art and aesthetics, part memoir - that will appeal to all those who love nature, literature and art. What are nests if not art created by nature? If a nest is not art, how can we account for those exquisite, painstakingly constructed creations that are decorated, or woven through with feathers, or studded with objects of a particular colour or sheen? Nest reveals both the art and mystery found in nature and celebrates them with lyricism, insight and great affection. In the tradition of Longitude, Cod or The Cello Suites, Nest: The Art of Birds is a short education that encompasses celebration and theory, investigation and memoir, the familiar and the revelatory - as surprising and enticing as any beautiful, intricately constructed nest. ...Show more
$12.00
NZD
Category: Natural History | Reading Level: very good
Roger Deakin's "Wildwood" is a much loved classic of nature writing. "Wildwood" is about the element wood, as it exists in nature, in our souls, in our culture and our lives. From the walnut tree at his Suffolk home, Roger Deakin embarks upon a quest that takes him through Britain, across Europe, to Cen tral Asia and Australia, in search of what lies behind man's profound and enduring connection with wood and with trees. Meeting woodlanders of all kinds, he lives in shacks and cabins, travels in search of the wild apple groves of Kazakhstan, goes coppicing in Suffolk, swims beneath the walnut trees of the Haut-Languedoc, and hunts bush plums with Aboriginal women in the outback. Perfect for fans of Robert Macfarlane and Colin Tudge, Roger Deakin's unmatched exploration of our relationship with trees is autobiography, history, traveller's tale and incisive work in natural history. It will take you into the heart of the woods, where we go 'to grow, learn and change'. "Enthralling". (Will Self, "New Statesman"). "Extraordinary ...some of the finest naturalist writing for many years". ("Independent"). "Masterful, fascinating, excellent". ("Guardian"). "An excellent read - lyrical and literate and full of social and historical insights of all kinds". (Colin Tudge, "Financial Times"). "Enchanting, very funny, every page carries a fascinating nugget. Should serve to make us appreciate more keenly all that we have here on earth ...one of the greatest of all nature writers". (Craig Brown, "Mail on Sunday"). "Breathtaking, vividly written ...reading "Wildwood" is an elegiac experience". ("Sunday Times"). Roger Deakin, who died in August 2006, shortly after completing the manuscript for Wildwood, was a writer, broadcaster and film-maker with a particular interest in nature and the environment. He lived for many years in Suffolk, where he swam regularly in his moat, in the river Waveney and in the sea, in between travelling widely through the landscapes he writes about in "Wildwood". He is the author of "Waterlog", "Wildwood" and "Notes from Walnut Tree Farm". ...Show more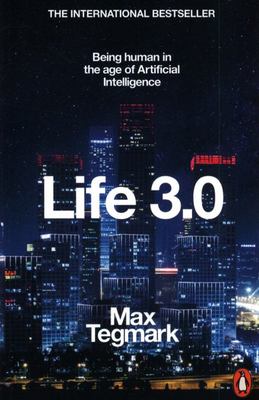 $14.00
NZD
Category: Science | Reading Level: very good
In this authoritative and eye-opening book, Max Tegmark describes and illuminates the recent, path-breaking advances in Artificial Intelligence and how it is poised to overtake human intelligence. How will AI affect crime, war, justice, jobs, society and our very sense of being human? The rise of AI has the potential to transform our future more than any other technology--and there's nobody better qualified or situated to explore that future than Max Tegmark, an MIT professor who's helped mainstream research on how to keep AI beneficial.   How can we grow our prosperity through automation without leaving people lacking income or purpose? What career advice should we give today's kids? How can we make future AI systems more robust, so that they do what we want without crashing, malfunctioning or getting hacked? Should we fear an arms race in lethal autonomous weapons? Will machines eventually outsmart us at all tasks, replacing humans on the job market and perhaps altogether? Will AI help life flourish like never before or give us more power than we can handle?   What sort of future do you want? This book empowers you to join what may be the most important conversation of our time. It doesn't shy away from the full range of viewpoints or from the most controversial issues--from superintelligence to meaning, consciousness and the ultimate physical limits on life in the cosmos. ...Show more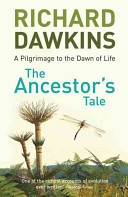 $12.00
NZD
Category: Science | Reading Level: good-very good
THE ANCESTOR'S TALE is a pilgrimage back through time; a journey on which we meet up with fellow pilgrims as we and they converge on our common ancestors. Chimpanzees join us at about 6 million years in the past, gorillas at 7 million years, orang utans at 14 million years, as we stride on together, a g rowing band. The journey provides the setting for a collection of some 40 tales. Each explores an aspect of evolutionary biology through the stories of characters met along the way or glimpsed from afar - the Elephant Bird's Tale, the Marsupial Mole's Tale, the Lungfish's Tale. Together they give a deep understanding of the processes that have shaped life on Earth: convergent evolution, the isolation of populations, continental drift, the great extinctions. The tales are interspersed with prologues detailing the journey, route maps showing joining lineages, and life-like reconstructions of our common ancestors. THE ANCESTOR'S TALE represents a pilgrimage on an unimaginable scale: our goal is four billion years away, and the number of pilgrims joining us grows vast - ultimately encompassing all living creatures. At the end of the journey lies something remarkable in its simplicity and ...Show more
$16.00
NZD
Category: Science | Reading Level: very good