$30.00
NZD
Category: Photography | Reading Level: very good
Photographs and text excerpted from the late Reuters photographer's seventeen journals document his travels through war-ravaged countries.
$30.00
NZD
Category: Biography | Reading Level: good-very good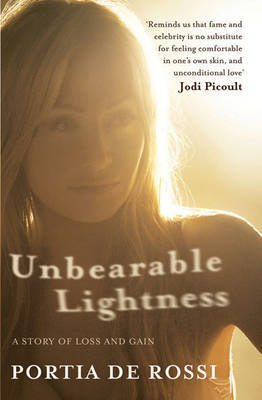 $10.00
NZD
Category: Biography | Reading Level: very good
"I didn't decide to become anorexic. It snuck up on me disguised as a healthy diet, a professional attitude. Although there was a certain glamour to anorexics, I didn't want to be one. I just wanted to excel in dieting. And weighing in at 80 pounds on 300 calories a day, I was the best little dieter the re ever was." In scalding prose, Portia de Rossi reveals the pain and illness that haunted her for decades. She alternately starved herself and binged, putting her life in danger and lying to herself and everyone around her about the depth of her illness. From her lowest point, Portia began the painful climb back to health and happiness, ultimately falling head over heels in love with Ellen DeGeneres. In this remarkable and landmark book, she tells a story that inspires hope and nourishes the spirit. ...Show more
Total Recall
by Arnold Schwarzenegger
$12.00
NZD
Category: Film | Reading Level: very good
Total Recall is the unbelievably true story of Arnold Schwarzenegger's life. Born in the small city of Thal, Austria, in 1947, he moved to Los Angeles at the age of 21. Within ten years, he was a millionaire business man. After twenty years, he was the world's biggest movie star. In 2003, he was Governo r of California and a household name around the world. ...Show more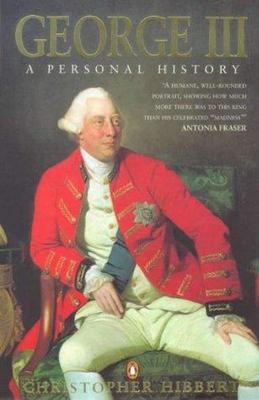 $10.00
NZD
Category: Biography | Reading Level: good
A radical reassessment of King George III by the lively and prolific pen of a master.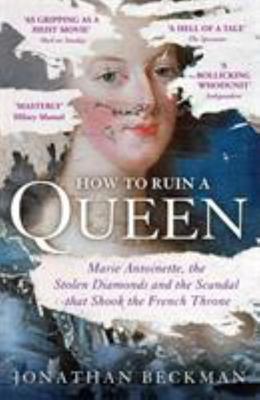 $12.00
NZD
Category: Europe | Reading Level: very good
'A hell of a tale and Jonathan Beckman gives it all the verve and swagger it deserves ...I read it with fascination, delight and frequent snorts of incredulity' The Spectator On 5 September 1785, a trial began in Paris that would divide the country, captivate Europe and send the French monarchy tumbling down the slope towards the Revolution. Cardinal Louis de Rohan, scion of one of the most ancient and distinguished families in France, stood accused of forging Marie Antoinette's signature to fraudulently obtain the most expensive piece of jewellery in Europe - a 2,400-carat necklace worth 1.6 million francs. Where were the diamonds now? Was Rohan entirely innocent? Was, for that matter, the queen? What was the role of the charismatic magus, the comte de Cagliostro, who was rumoured to be two-thousand-years old and capable of transforming metal into gold? This is a tale of political machinations and extravagance on an enormous scale; of kidnappings, prison breaks and assassination attempts; of hapless French police disguised as colliers, reams of lesbian pornography and a duel fought with poisoned pigs. It is a detective story, a courtroom drama, a tragicomic farce, and a study of credulity and self-deception in the Age of Enlightenment. ...Show more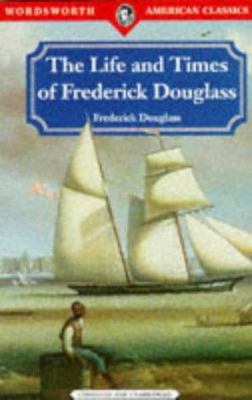 $8.00
NZD
Category: Biography | Series: Classics Library | Reading Level: good
Raised as a plantation slave, Frederick Douglass went on to become a writer, orator, and major participant in the struggle for African-American freedom and equality. In this engrossing narrative he recounts early years of abuse; his dramatic escape to the North and eventual freedom, abolitionist campaig ns, and his crusade for full civil rights for former slaves. "The Life and Times of Frederick Douglass" was Douglass' third autobiography. In it he was able to go into greater detail about his life as a slave and his escape from slavery, as he and his family were no longer in any danger from the reception of his work. It is also the only of Douglass' autobiographies to discuss his life during and after the Civil War, including his encounters with American Presidents such as Lincoln, Grant, and Garfield. ...Show more
$12.00
NZD
Category: Biography | Reading Level: very good
In this entertaining and engaging memoir, former ambassador Sherard Cowper-Coles lifts the lid on embassy life throughout the world. In 1977 fresh-faced Oxford graduate Sherard Cowper-Coles entered the hallowed portals of the Foreign Office. Over the next thirty years he was invariably to be found at th e frontline of international diplomacy, either striding the corridors of power at Westminster or jetting from one exotic location to the next. His tasks ranged from the challenging to the bizarre - from speech writing for Margaret Thatcher (who scrawled an emphatic 'NO!' over his first effort), to hiding an embarrassing bobble hat from Robin Cook . With recollections from the last three decades in international politics, taking us right up to Cowper-Coles's posting to Afghanistan, 'Ever the Diplomat' is a revealing and witty account of a unique period in our history. Cowper-Coles reveals what went on behind-the-scenes of Whitehall as we encounter a swindler impersonating Liberian President Charles Taylor, the young, idealistic leader of Syria Bashar al-Assad and Tony Blair in his boxer shorts. ...Show more