$18.00
NZD
Category: Biography
  Gripping sequel to the international bestseller Woman in the Wilderness, Miriam Lancewood's story of the quest for a simple life, unfettered by society's norms. Miriam Lancewood's first book Woman in the Wilderness told her story of living for seven years in the wilderness of New Zealand with her hus band, hunting and gathering, and roaming the mountains like nomads. Miriam and Peter left New Zealand to explore other wild places. They walked 2000 km through the forests of Europe and along the coast of Turkey, mostly camping under trees and cooking by fire. They lived on the edge, embracing insecurity, and found the unexpected: sometimes it was pure bliss, sometimes it was terrifying. But when they moved on to the Australian desert, they met with disaster. This gripping story is about life and death, courage and the power of love ...Show more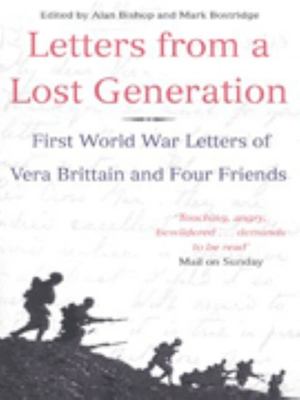 $12.00
NZD
Category: Biography | Reading Level: very good
'Nothing in the papers, not the most vivid and heart-rending descriptions, have made me realise war like your letters' Vera Brittain to Roland Leighton, 17 April 1915. This selection of letters, written between 1913 & 1918, between Vera Brittain and four young men - her fiance Roland Leighton, her brother Edward and their close friends Victor Richardson & Geoffrey Thurlow present a remarkable and profoundly moving portrait of five young people caught up in the cataclysm of total war. Roland, 'Monseigneur ...Show more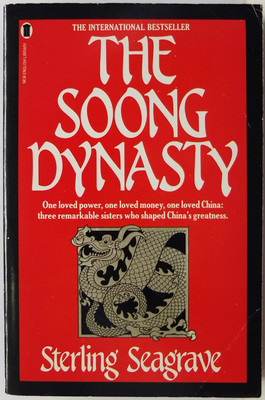 $12.00
NZD
Category: Biography | Reading Level: very good
An inside account of the Soong family, whose wealth and power have dominated China and U.S.-Asia policy in the 20th century.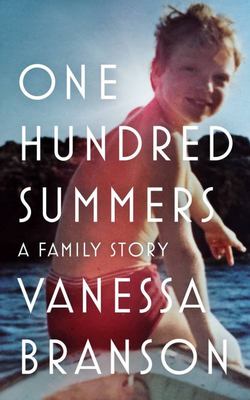 $16.00
NZD
Category: Biography | Reading Level: near fine
Taking the reader on a journey from the dying embers of Edwardian England, through the trauma of two world wars, the hedonism of London in the 1980s and 'Cool Britannia' in the 1990s right up to the present day, One Hundred Summers is a portrait of a century as it was experienced by one extraordinary fa mily. Along the way, Vanessa Branson recalls the rough and tumble of her chaotic but happy post-war childhood; growing up alongside her older brother Richard, who was entrepreneurial even as a teenager, she would have a front-row seat at the birth of Virgin, one of the most remarkable success stories in British business. She goes on to share her many adventures in a fascinating life, from opening an art gallery on London's Portobello Road and founding an arts festival in Morocco, to turning an ancient palace into a world-famous hotel and finding a real-life Neverland in the Scottish island of Eilean Shona, where J. M. Barrie once wrote a screenplay for Peter Pan. Touching, humane and at times heartbreakingly honest, Branson's family memoir is a vivid and charming tapestry of English eccentricity, fortune, fate and passion. ...Show more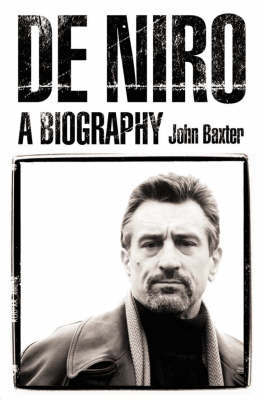 $12.00
NZD
Category: Biography | Reading Level: very good
Robert De Niro is the pre-eminent Hollywood character performer of our time: film portraits like the young Don Vito Corleone in "The Godfather II", Jake La Motta in "Raging Bull" and Travis Bickle in "Taxi Driver" are some of the most vivid ever put on celluloid. De Niro cannot be cast to type, prefers to work for old friends like Martin Scorsese, and (apart from "Frankenstein") has never played anything but 20th-century roles. John Baxter calls him 'the archetypal empty bottle which only becomes visible when it's filled by a role': which makes him such a tempting subject for one of Hollywood's finest historian/biographers. As well as his film roles, Baxter examines De Niro's often controversial private life, his collaborations with directors like Martin Scorsese and performers like Harvey Keitel and Meryl Streep, and his increasingly ambitious off-screen activities. ...Show more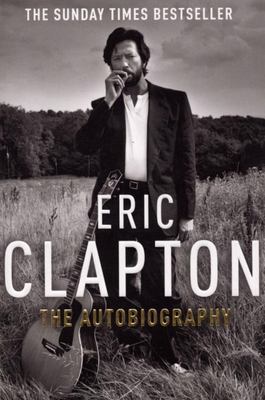 $12.00
NZD
Category: Music | Reading Level: very good
Eric Clapton is far more than a rock star. Like Dylan and McCartney he is an icon and a living legend. He has sold tens of millions of records, played sell-out concerts all over the world and been central to the significant musical developments of his era. His guitar playing has seen him hailed as 'God' . Now for the first time, Eric tells the story of his personal and professional journeys in this pungent, witty and painfully honest autobiography. These are the memoirs of a survivor, someone who has reached the pinnacle of success, who has had it all, but whose demons have never left him. Eric tells his story as it is, hiding nothing, with a directness and searing honesty that will make this book one of the most compelling memoirs of our time. ...Show more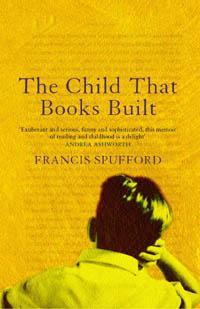 $10.00
NZD
Category: Books About Books | Reading Level: very good
What would you find if you went back and re-read all of your favourite books from childhood? Francis Spufford discovers both delight and sadness, in this memoir of a boy who retreats into books, faced with a tragedy in his family.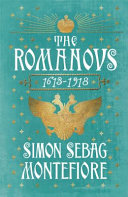 $25.00
NZD
Category: Biography | Reading Level: near fine
The Romanovs were the most successful dynasty of modern times, ruling a sixth of the world's surface. How did one family turn a war-ruined principality into the world's greatest empire? And how did they lose it all? This is the intimate story of twenty tsars and tsarinas, some touched by genius, some by madness, but all inspired by holy autocracy and imperial ambition. Montefiore's gripping chronicle reveals their secret world of unlimited power and ruthless empire-building, overshadowed by palace conspiracy, family rivalries, sexual decadence and wild extravagance, and peopled by a cast of adventurers, courtesans, revolutionaries and poets, from Ivan the Terrible to Tolstoy, from Queen Victoria to Lenin. To rule Russia was both imperial-sacred mission and poisoned chalice: six tsars were murdered and all the Romanovs lived under constant threat to their lives. Peter the Great tortured his own son to death while making Russia an empire, and dominated his court with a dining club notable for compulsory drunkenness, naked dwarfs and fancy dress. Catherine the Great overthrew her own husband - who was murdered soon afterwards - loved her young male favourites, conquered Ukraine and fascinated Europe. Paul was strangled by courtiers backed by his own son, Alexander I, who faced Napoleon's invasion and the burning of Moscow, then went on to take Paris. Alexander II liberated the serfs, survived five assassination attempts, and wrote perhaps the most explicit love letters ever written by a ruler. THE ROMANOVS climaxes with a fresh, unforgettable portrayal of Nicholas and Alexandra, the rise and murder of Rasputin, war and revolution - and the harrowing massacre of the entire family. Written with dazzling literary flair, drawing on new archival research, THE ROMANOVS is at once an enthralling story of triumph and tragedy, love and death, a universal study of power, and an essential portrait of the empire that still defines Russia today. ...Show more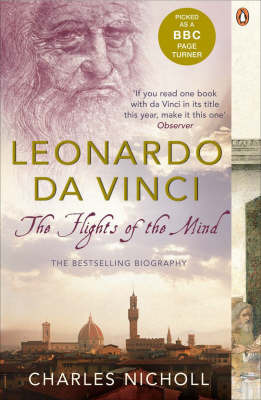 $14.00
NZD
Category: Artists | Reading Level: near fine
Leonardo is the greatest, most multi-faceted and most mysterious of all Renaissance artists, but extraordinarily, considering his enormous reputation, this is the first full-length biography in English for several decades. Prize-winning author Charles Nicholl has immersed himself for five years in all t he manuscripts, paintings and artefacts to produce an intimate portrait of Leonardo. He uses these contemporary materials - his notebooks and sketchbooks, eye witnesses and early biographies, etc - as a way into the mental tone and physical texture of his life and has made myriad small discoveries about him and his work and his circle of associates.Among much else, the book identifies what Nicholl argues is an unknown portrait of the artist hanging in a church near Lodi in northern Italy. It also contains new material on his eccentric assistant Tomasso Masini, on his homosexual affairs in Florence, and on his curious relationship with a female model and/or prostitute from Cremona. A masterpiece of modern biography. ...Show more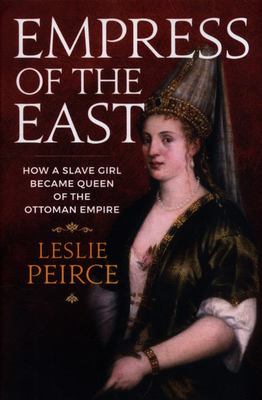 $25.00
NZD
Category: Biography | Reading Level: near fine
Abducted by slave traders from her home in Ruthenia - modern-day Ukraine - around 1515, Roxelana was brought to Istanbul and trained in the palace harem as a concubine for Sultan Suleyman the Magnificent, ruler of the Ottoman Empire and one of the world's most powerful men. Suleyman became besotted wit h Roxelana and foreswore all other concubines, freeing and marrying her. The bold and canny Roxelana became a shrewd diplomat and philanthropist, helping Suleyman keep pace with a changing world in which women - Isabella of Hungary, Catherine de Medici - were increasingly close to power. Until now Roxelana has been seen by historians as a seductress who brought ruin to the empire, but in Empress of the East, acclaimed historian Leslie Peirce reveals with panache the compelling story of an elusive woman who transformed the Ottoman harem into an institution of imperial rule. ...Show more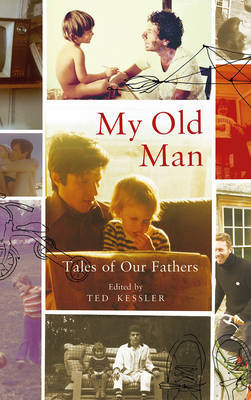 $12.00
NZD
Category: Biography | Reading Level: very good
If you were asked to write about your father, what would you say? No two paternal relationships are the same. Every experience, every bond, is unique. And whether happy or sad, fond or fraught, the memories and stories we have about our dads stay with us for ever. In this carefully curated collection, a dazzling list of contributors - including Florence Welch, Paul Weller, Nina Stibbe and the sons and daughters of Ian Dury, Johnny Ball, Roy Castle, Leonard Cohen and many others - open up, some for the first time, about their paternal experiences. From the heart-rending to the tragic, from expressions of joyful love to a quick snapshot of a life, these beautifully written pieces are also deeply personal. As universal as it is powerful, My Old Man offers a unique opportunity to reflect on our own relationships with our dads. ...Show more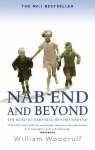 $14.00
NZD
Category: Biography | Reading Level: very good
William Woodruff had the sort of childhood satirised in the famous Monty Python Yorkshireman sketch. The son of a weaver, he was born on a pallet of straw at the back of the mill and two days later his mother was back at work. Life was extrememly tough for the family in 1920's Blackburn - a treat was sh eep's head or cow heel soup - and got worse when his father lost his job when the cotton industry started its terminal decline. At 16, William leaves the poverty of Blackburn for London, where he finds no streets paved with gold, but filthy tenements and such squalor only a great city can conceal. He gets a job in an iron foundry and finds lodgings with a beer-swilling landlady and her family - a predatory daughter, and a tattooed madman of a son with whom he has to share his bed. Then, at night school, William discovers his love of learning, which eventually takes him to Plater college, Oxford. As Mosley's blackshirts provoke fighting on the streets, William witnesses the courage of ordinary people in the face of war: a war in which he himself will soon be fighting ... ...Show more