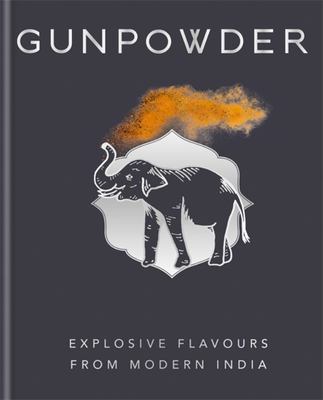 $25.00
NZD
Category: Cooking | Reading Level: very good
The famous gunpowder spice mix is a heady blend of pulses and spices, including chilli, curry leaves and asafoetida. It is a fitting title for this exciting collection of recipes from the founders of the hugely respected restaurant of the same name. In this beautiful book, complete with stunning photogr aphy, Harneet, Devina and Nirmal have managed to capture the bustle and flavours of their childhoods in Kolkata, and the intricacy of true homestyle dishes from across India. From Maa's Kashmiri Lamb Chops (which have garnered outstanding reviews from many restaurant critics) to Wild Rabbit Pulao, these exceptional recipes are impressively authentic, yet given a modern twist. Throughout the book, the authors share personal anecdotes about their recipes and give handy cheats to make things easier for the home cook, including time-saving tips and alternative ingredients. With chapters covering Small Plates, Big Plates, Sweet Plates & Drinks and Sides & Spice, Gunpowder is the perfect opportunity to create some of these widely admired dishes in your own home. ...Show more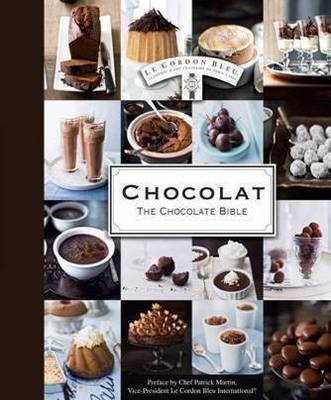 $30.00
NZD
Category: Cooking | Reading Level: very good
Discover a world where chocolate is king, where this best-loved ingredient is transformed into luscious, taste-tempting treats.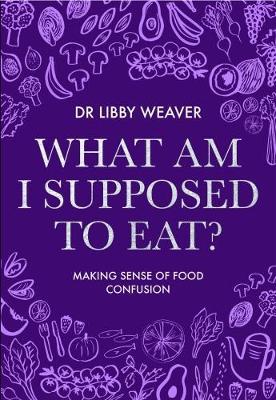 $20.00
NZD
Category: Cooking | Reading Level: very good
For so many people today, food is complicated. They're told to make `healthy' choices yet this could include anything from an apple to a packet of sugar-free biscuits. They have lost touch with how much to eat, how often and how their food choices are impacting on their health - and then there are those all-consuming moments when they feel like no amount of food could satisfy their hungry hearts. The latest book by ten times number one best-selling author Dr Libby Weaver, What am I Supposed to Eat?, puts the reader back in control of their food choices. An easy-to-read comprehensive approach to the science of how our bodies work and how we can best support them nutritionally. This book is a fork in the road when it comes to better understanding your food, your body, your appetite and what you are supposed to eat. ...Show more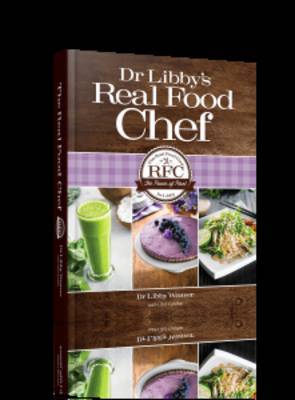 $16.00
NZD
Category: Cooking | Reading Level: very good
The Real Food Chef is a whole cooking system born from the desire to inspire us to eat what I call 'low human intervention food', real food the way it comes in nature. Filled with delicious, nourishing recipes, beautiful images, quotes to inspire, and food education, the Real Food Chef has been designed to enhance your quality of life and give you more energy to live the life you love. We eat, on average, 35 times a week and these eating occasions supply the cells of your body with the nutrients to give you optimal health, energy and vitality. So join me on this journey to discover how real food can revolutionize how you feel. ...Show more
$20.00
NZD
Category: Cooking | Reading Level: very good
In his new book, Jamie's 30-Minute Meals, Jamie proves that, by mastering a few tricks and being organized and focused in the kitchen, it is absolutely possible, and easy, to get a complete meal on the table in the same amount of time you'd normally spend making one dish! The 50 brand-new meal ideas in this book are exciting, varied and seasonal. They include main course recipes with side dishes as well as puddings and drinks, and are all meals you'll be proud to serve your family and friends. Jamie has written the recipes in a way that will help you make the most of every single minute in the kitchen. This book is as practical as it is beautiful, showing that with a bit of preparation, the right equipment and some organization, hearty, delicious, quick meals are less than half an hour away. You'll be amazed by what you're able to achieve. ...Show more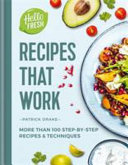 $20.00
NZD
Category: Cooking | Reading Level: very good
Started back in 2012, HelloFresh is the world's leading recipe kit service. Each week their customers receive delicious recipes, recipe cards and all the fresh ingredients to cook them from scratch, straight to their door. In their debut cookbook, Head Chef and HelloFresh Co-Founder Patrick Drake shares the all-time top 100 recipes and techniques, as tested by millions of customers. Whether you're a beginner who likes clear instructions, or a seasoned cooked looking for quick mid-week inspiration, Recipes That Work is the simplest way to get delicious dinners on the table in around 30 minutes. These recipes require minimal effort and no complicated techniques. Impress friends and family with tasty, nutritious dishes such as Roasted Honey Feta with Crispy Sweet Potatoes, Super Mexican Shepherd's Pie, and HelloFresh's famous Prawn and Prosciutto Linguine. This is not a cookbook that will just look pretty on a shelf, but one that will become the most reliable, sauce-spattered, page-folded, go-to book in your kitchen. Features: - 100 delicious HelloFresh customer-approved recipes and techniques with step-by-step photography - Extensive vegetarian options - Key techniques for easier cooking - Tips on equipping your kitchen on a budget - A list of store-cupboard essentials - Quick recipes for post-work suppers, most ready in under 30 minutes ...Show more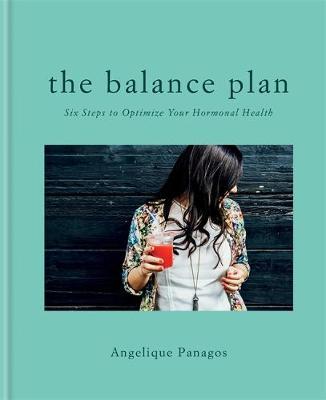 $20.00
NZD
Category: Health | Reading Level: very good
'The wellness world's new holy grail is hormone harmony' - ES Magazine 'I can't function without coffee' 'I need my daily fix of chocolate' 'I look puffy and retain fluid easily 'I'm hungrier than I used to be but never feel satisfied' 'I struggle to lose weight no matter what I try' Sound familiar? The se are complaints that nutritionist Angelique Panagos hears every day. Time and time again, they're caused by the same thing - hormonal imbalance. The Balance Plan explains how to tune in to your hormones and make the changes necessary to bring them into balance. Take the six steps, follow the 28-day plan and transform your life! - Sleep better - Enhance digestion - Lose weight - Reduce stress - Elevate energy levels - Feel happier ...Show more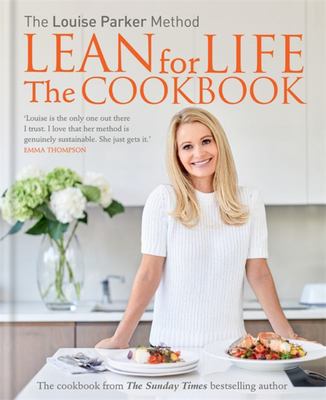 $20.00
NZD
Category: Cooking | Reading Level: very good
THE MUCH-ANTICIPATED FOLLOW-UP TO THE SUNDAY TIMES BESTSELLER THE LOUISE PARKER METHOD: LEAN FOR LIFE This year, start a new you eating plan you can maintain for life. Louise Parker shows you how the A-Listers do it. Don't be fooled by vague promises of organic 'clean' eating. Teach yourself to EAT BE AUTIFULLY and EAT LEAN and TRANSFORM YOUR BODY FOREVER. This cookbook not only contains over 120 fuss-free recipes; it arms you with the knowledge to create hundreds of variations so you will never get bored. Praise for Lean for Life: 'Louise is the only one out there I trust - she's not holier than thou, yet somehow miraculously gets my reluctant arse into gear and sometimes even keeps it there. I love that her method is NOT a diet - and is genuinely sustainable - so I can have my glass of wine and manage to avoid spending the rest of the week eating cheesy wotsits. She toughens me up without driving me round the bend with kale juice and the more depressing style of sprout. She just gets it. We all use her, because she's discreet and funny and that's really important' - Emma Thompson 'Louise Parker, AKA the figure magician, has worked her magic on actors, athletes, pop stars, politicians and princesses and believes absolutely anyone can have a sensational body.' - Glamour 'Louise Parker is one of the very few weight-loss experts worth the title. A genius method, an unbelievable client list and years of experience.' - Good Housekeeping 'Clever, kind and committed to getting you the best body possible. Louise Parker really does think of everything.' - Tatler 'Quite simply the most intelligent weight-loss programme out there.' - Independent ...Show more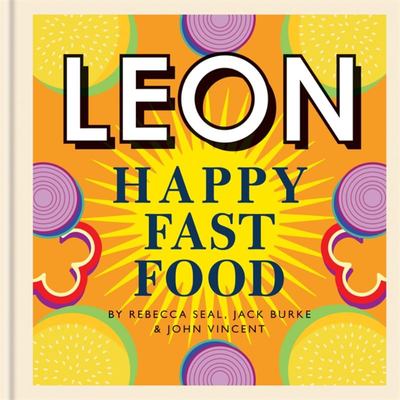 Leon Happy Fast Food
by Rebecca Seal; John Vincent; Jack Burke
$16.00
NZD
Category: Cooking | Series: Happy Leons Ser. | Reading Level: very good
From the very beginning, LEON has asked the question: why can't fast food be delicious and good for you? Well, it can - this book is packed with the quickest recipes from around the world that have been given a healthy-but-flavourful LEON spin. From burgers to baguettes, pizza to pasta and wraps to (jac k)wings, Leon Happy Fast Food offers 100 recipes organized into five sections: Breads & Buns, Salads, On the Hob, Grilled & Baked, Sides, Sauces & Rubs and Sweets & Shakes. ...Show more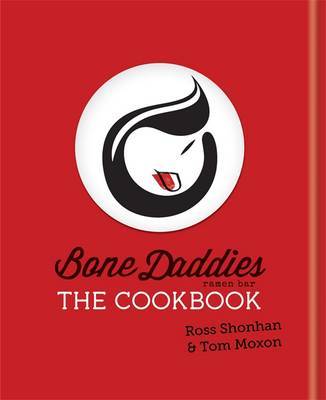 $20.00
NZD
Category: Cooking | Reading Level: very good
Without doubt, Bone Daddies is the coolest ramen bar in London: great music, a buzzing atmosphere and large bowls of steaming ramen. Now you can enjoy the ultimate comfort food at home with 100 recipes from this immensely popular restaurant, including snacks, ramen, buns and more. Discover the depths of flavour that ramen brings - from the rich broth and the delicious noodles to the assortment of toppings, including succulent chasu pork, pulled chicken and fried soft-shell crab. Enjoy classic Tonkotsu, Tomato chorizo or the Prince of Darkness ramen. Snack on Tenderstem broccoli with yuzu kosho mayo, Salmon kara-age with chilli ponzu and Beef tataki with crispy kale yuzu miso dressing. Top it all off with Green tea ice cream or a Salted sesame snap. Praise for Bone Daddies: 'We ate, in truth, like rabid maniacs' - Grace Dent 'A New York-inspired, butched-up ramen-ya with gutsy noodle soup dishes that don't skimp on flavour' - Time Out 'If you worship ramen, then Bone Daddies will feed your yen. And if you're a first-timer, prepare for conversion' - Tom Parker Bowles ...Show more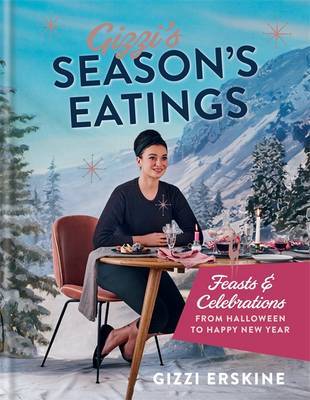 $20.00
NZD
Category: Cooking | Reading Level: very good
No one loves a get-together more than Gizzi, so in her latest book she shows you how to create delicious, crowd-pleasing fare for every occasion. Christmas dinner with all the trimmings, a New Year's brunch or a frightful feast for Halloween: whatever the occasion, you will find something special to sha re with the ones you love. Recipes include Boxing Day turkey mole enchiladas, Bonfire night sausage casserole, Thanksgiving clambake and Dense chocolate Christmas cake. Praise for the bestselling Gizzi's Healthy Appetite: 'A great collection of food you'll really want to eat' - Tom Kerridge 'The Korean fried chicken is our go-to indulgence...there's no excuse for such dishes not to feature regularly in your midweek menu' - Stylist 'A seriously smart foodie authority' - GQ ...Show more
$25.00
NZD
Category: Cooking | Reading Level: very good
With easy, quick, and cheap recipes that taste delicious, bestselling author Jamie Oliver's 5 Ingredients shows how accessible healthy food can be at home and will revolutionize the way readers cook.