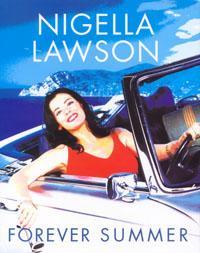 $15.00
NZD
Category: Cooking | Reading Level: very good
PRE LOVED - A collection of summery recipes to be enjoyed at any time of year. They range from Italian antipasti and Greek mezze to Spanish cuisine, and the occasions, anything from barbecues to beach picnics. This book ties in with Nigella Lawson's 8-part TV sereis on Channel 4. Hardback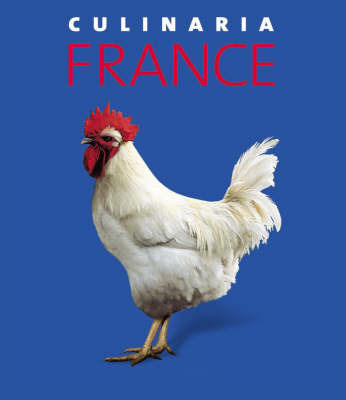 $25.00
NZD
Category: Cooking | Reading Level: very good
This work reports about every aspect of food and the culture it stems from, both practical and anecdotal, and naturally all the most important recipes from France's various regions open up a culinary universe that you can capture in your own kitchen. France has long been and remains the stronghold of cu linary culture. No other country in the world can boast such an immense richness of specialties or comes even close to offering such an extraordinary wealth of noble restaurants, in which thousands of chefs nurture the tradition of grand cuisine and with notable creativity continue to produce new culinary delights. This gastronomic tour demonstrates how landscape, climate and culture impact France's cuisine. Master chefs from all corners of the country have contributed to a new, up-to-date portrait of this nation of gourmands, which includes something for everyone, whether you prefer to enjoy the tastes of France in person or in your own kitchen, or let yourself be enchanted in an entirely new way by the selection of fabulous photographs, enticing recipes, and knowledgeable texts about French cuisine. ...Show more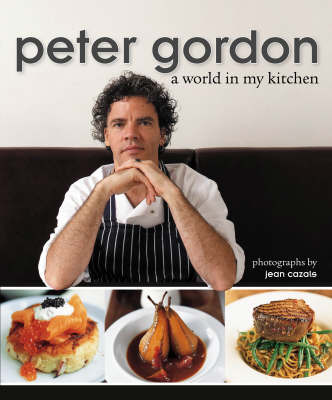 $16.00
NZD
Category: Cooking | Reading Level: very good
Over 200 of the very best Peter Gordon recipes containing a diverse and often eclectic range of dishes for all occasions and featuring great new ways with vegetables, innovative salads and a generous selection of meat and seafood dishes. Desserts and other tempting sweet treats are also included - all w ith that inspirational Peter Gordon style. The book is beautifully illustrated throughout with photographs by Jean Cazals. ...Show more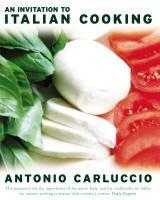 $16.00
NZD
Category: Cooking | Reading Level: very good
Britain's leading authority on Italian food invites you to share his love of Italian cooking and eating with 150 authentic regional recipes.'Italian cookery involves the minimum of fuss and the maximum of flavour'- Antonio Carluccio's definition of his native cuisine has been lovingly applied to this fa bulous collection of regional dishes. An Invitatiom To Italian Cooking (revised and updated from its first publication in 1986) is a fresh, accessible introduction to one of the world's oldest and most popular cuisines. From Risotto con Porcini, famous in Piedmont, to the Roman favourite Carciofi alla Giudea, together with expert information on wines and cheeses, Antonio demonstrates his mastery of and enthusiasm for the complete Italian eating experience. ...Show more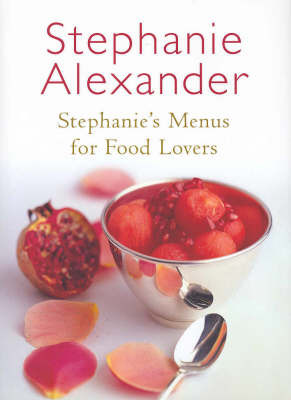 $15.00
NZD
Category: Cooking | Reading Level: very good
Reissue of book which was originally published in 1985. Featuring twenty favourite menus from her renowned restaurant, with her distinctive style of anecdotes and information about food, this is an inspiring look at how we were.
$25.00
NZD
Category: Cooking | Reading Level: very good
In the busy, stressful life of the modern woman, there could be more feelgood mileage from running up a tray of muffins or baking a cake tha n in almost any other cooking. But we're so busy making efficient, 'modern' food, that we too easily forget, what Nigella demonstrates in th is mouthwatering and d eliciously reassuring cookbook, that actually it 's not hard to make a cake, that the appreciation and satisfaction it brings are out of all proportion to the little effort involved. A domestic goddess has to maintain her cool when faced with pastry - but with Nigella's guidance even shortcrust pastry can be pretty pain-free. Here at last is the book which understands our anxieties, feeds our fantasies and puts cakes, pies, pastries, preserves, puddings, bread and biscuits back into today's kitchen and our lives. Everything from cup cakes to certosino, from brownies to bagels, from peach cream pie to pizza, chewy amaretti to Blueberry boy-bait, from baklava to a Barbie cake, as well as children's cooking, Christmas baking and other family treats. ...Show more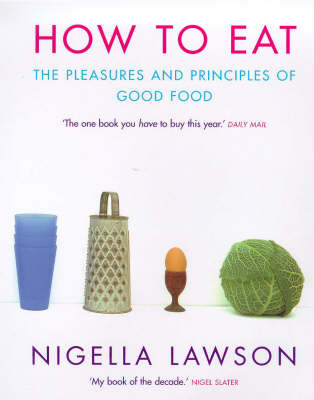 $18.00
NZD
Category: Cooking | Reading Level: very good
Aims to give confidence to the ordinary home cook by providing hundreds of recipes and menus and by encouraging the reader to see cooking in context and, most importantly, to acquire a real understanding. Coverage includes kitchen basics, children's food, everyday cooking, weekend lunch and the last min ute dinner party. ...Show more
$20.00
NZD
Category: Cooking | Reading Level: very good
Nigel Slater's classic guide to comfort food 'Real food means big-flavoured, unpretentious cooking. Good ingredients made into something worth eating. Just nice, uncomplicated food.' Since its publication in 1998, which tied in with his first TV series, the innovative 'Real Food' has become the essentia l food book to have on the kitchen shelf. From Stickiest Ever Chicken Wings to Baked Goat's Cheese and Pesto in Filo Pastry to the classic Bacon Butty, it covers Slater's indispensable signature dishes - the ones you wouldn't be without for love or money. Based on Nigel Slater's favourite foods, this classic helped to create a nation of food lovers. Nigel finds good things to make using all sorts of ingredients - mass produced sliced white to fine Italian loaves, standard corner shop confectionery to real chocolate made from cocoa solids. These irresistible recipes are still up-to-the-minute and this gorgeous reissue edition proves that 'Real Food' is still a must-have for any cookery enthusiast. ...Show more
$20.00
NZD
Category: Cooking | Reading Level: very good
'If this were the only cookbook you owned, neither you nor those you cooked for would ever get bored.' -Nigella Lawson Marcella Hazan is widely regarded as one of the greatest Italian cookery writers in the world and The Essentials of Classic Italian Cooking is her masterpiece. Aimed at cooks of every l evel, be they beginners or accomplished chefs, it is an accessible and comprehensive guide to authentic Italian cuisine and should find a place in the kitchen library of anyone who is passionate about good food. Featuring hundreds of recipes ranging from soups, pastas and risottos, to delicious meat and vegetable dishes, The Essentials of Classic Italian Cooking is an indispensable addition to any kitchen. ...Show more
$20.00
NZD
Category: Cooking | Reading Level: very good
Don't eat anything your great-grandmother wouldn't recognise as food. - Michael Pollan Sometime in the 1950s, Emiko Davies' nonno-in-law began the tradition of ringing in the new year with tortellini al sugo. He served it along with spumante and a round of tombola, and sparked a trend; for over 20 years , you could find tortellini at midnight on New Year's Eve in the bars around Fucecchio. This is just one of the heirloom dishes in this collection, for which Emiko Davies has gathered some of her favorite family recipes. They trace generations that span the length of Italy, from the Mediterranean port city of Taranto in the southern heel of Puglia to elegant Turin, the city of aperitif and Italian cafe culture in the far north and, finally, back to Tuscany, which Emiko calls home. Tortellini at Midnight is a book rich with nostalgia, with fresh, comforting food and stunning photography. It is a book that is good for the soul. ...Show more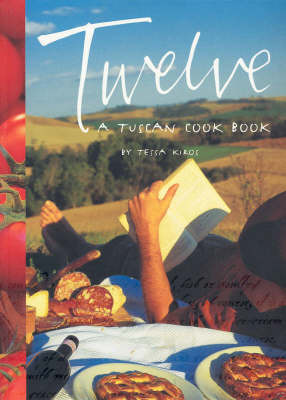 $20.00
NZD
Category: Cooking | Reading Level: very good
This personal cookbook reflects the Siena-based author's love of the cuisine of her adopted homeland. Its title refers to the seasonal nature of the recipes within, with the chapters divided into the 12 months of the year. It is about the food of Tuscany, seasonal cooking and fine ingredients.