$10.00
NZD
Category: Reference | Reading Level: very good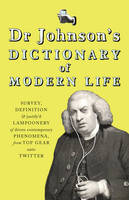 $12.00
NZD
Category: Reference | Reading Level: very good
In 2009 Dr Samuel Johnson made a surprise re-emergence from eighteenth century retirement and began Twittering. It proved the perfect vehicle for his acerbic, aphoristic wit and he has quickly become the darling of the site. "The Guardian" calls him the 'greatest' thing on Twitter and the Telegraph dubs him its 'star'. Our gouty man of letters finds the modern world in a parlous state. It is peopled with fools like 'Raisin-ey'd Tyrant Mister Nick Griffin' and "Baboon-Slayer, Fop, Macaroni, Dandy & Folderol, Mister AA Gill'. His attempts to negotiate a path through the vagaries of modern life do not fare well either - for instance, on a trip to "Mister Liberty's blast'd Haberdashery', upon finding 'all else clad as Lumber-Jacks, I left thwart'd & alone...unwilling to dress as an unmanly Pastiche of Mister Cobain'. In his "Dictionary of Modern Life", our gouty man of letters takes a wickedly funny look at all things modern. From "Top Gear" and the "Daily Mail" to "Dubstep" and "Celebrity Big Brother", nothing escapes his sardonic gaze. ...Show more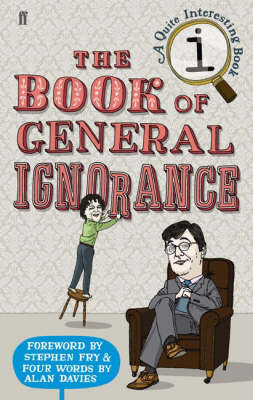 $10.00
NZD
Category: Reference | Reading Level: very good
Compendium of popular misconceptions, misunderstandings and common mistakes culled from the hit BBC show, QI. Published to coincide with the fourth series broadcast in September 2006. If, like Alan Davies, you still think that Henry VIII had six wives, the earth has only one moon, that George Washington was the first president of the USA, that Bangkok is the capital of Thailand, that the largest living thing is a blue whale, that Alexander Graeme Bell invented the telephone, that whisky and bagpipes come from Scotland or that Mount Everest is the world's tallest mountain, then there are at least 200 reasons why this is the book for you. First published 2006. ...Show more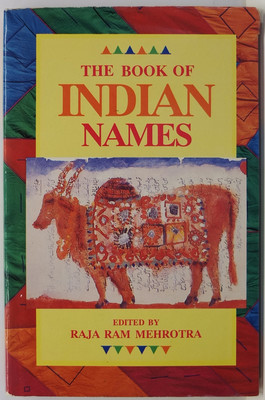 $14.00
NZD
Category: Reference | Reading Level: good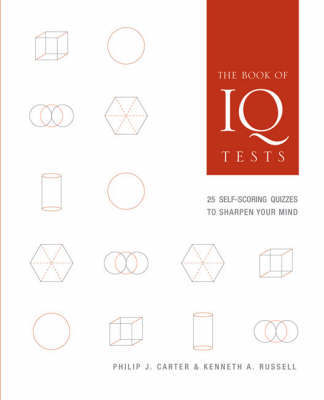 $8.00
NZD
Category: Reference | Reading Level: very good
Maybe you think you're a genius, but these 25 brain-stumping IQ quizzes will put that to the test! Featuring wordplay, diagrams, numerical challenges, and more, they provide an intriguing and irresistible challenge. Can you think abstractly? Comprehend complex ideas? Decide which number comes next in a sequence? See which drawing is the odd one out? The best way to know is to take the quizzes and see how you score: exceptional, excellent, very good, good, or average. Above all, these are designed to entertain, and you can add to the fun by turning it into a competition with your friends, trying to beat the clock, or simply dipping into the book at random whenever the mood hits. ...Show more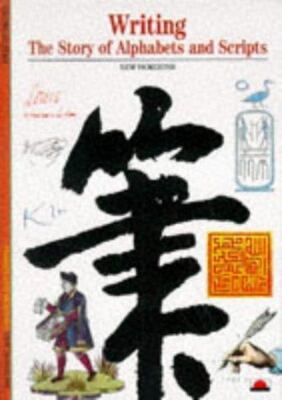 $8.00
NZD
Category: History | Series: New Horizons Ser. | Reading Level: very good
The history of the written word, from the cuneiform characters invented in 4000 BC, through the evolution of the alphabet around 2000 BC, to modern typographical techniques. A title from the NEW HORIZONS series of pocket-sized information books, with foldouts and double-page spreads.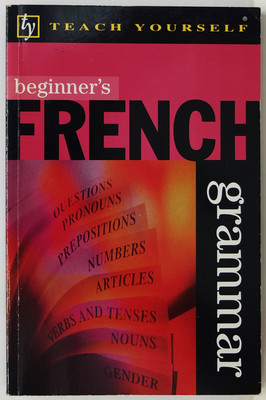 $8.00
NZD
Category: Languages | Reading Level: very good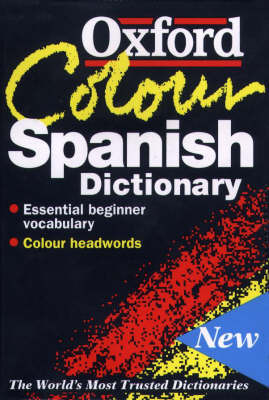 $6.00
NZD
Category: Reference | Reading Level: very good
This Spanish dictionary contains the required vocabulary for Spanish and English for learners. Features of this dictionary include: a general guide to pronunciation; verb tables; phonetics after each individual headword; and when and how to use each word.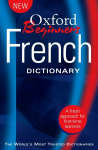 $12.00
NZD
Category: Reference | Reading Level: very good
"The Oxford Beginner's French Dictionary" is a brand new guide to learning French. Designed specifically for English-speaking adult learners who are either learning from scratch or refreshing lost language skills, it offers an easy to use dictionary, extra help with vocabulary, and essential information on living and interacting in the French-speaking world. The dictionary is exceptionally easy to use, because it moves away from the traditional dictionary layout. All main translations are preceded by an equals sign so that they are instantly identifiable, and all parts of the entry are spelt out in full, avoiding confusing jargon and abbreviations. Grammar and usage notes throughout the text warn of possible translation pitfalls, and thousands of example phrases show how the language is used in context. The 30-page Learning and Lifestyle Kit gives key information on both the French language, with a list of the words you really need to know, grammar help, and verb tables, and on life in the French-speaking world: background information on lifestyle and culture, tips on etiquette and interaction in the language, and also a phrasefinder for use when travelling. ...Show more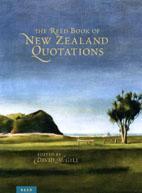 $16.00
NZD
Category: Reference | Reading Level: very good
The Reed Book of New Zealand Quotations contains the best and worst that has been said about New Zealanders. Over 3000 quotations present the nation in every mood and situation, from the sublime to the silly. From the first wary encounters between Maori and European, New Zealanders are depicted at work and play, in sadness and in high spirits. This is a comprehensive cross-section of our emerging identity, warts and all. This book includes the lamentations of Ratana and Titokowaru, the shock-horror and exhilaration of pioneer explorers such as Cook and his crew and, later, touring glitterati such as Rudyard Kipling, Mark Twain, Samuel Butler, Noel Coward and James Michener. The writers are there too ...Show more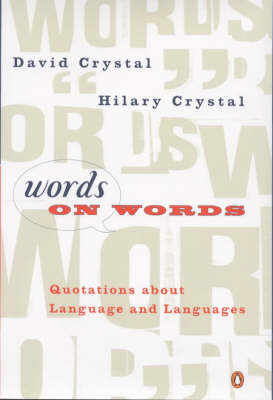 $25.00
NZD
Category: Reference | Reading Level: very good
A thematically structured dictionary of quotations relating to all aspects of language. Ranging from Wilde to Wordsworth and James Bond to Winnie-the-Pooh, 65 sections bring together the wise, witty and whimsical insights from over the years.