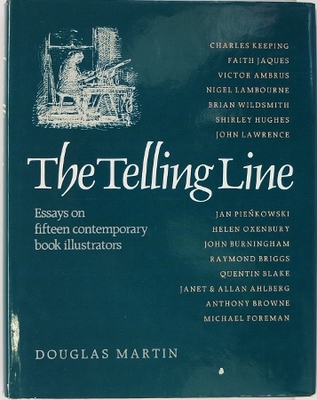 $30.00
NZD
Category: Artists | Reading Level: very good
Carle is one of the most beloved illustrators of children's books. This retrospective is more than just an appreciation of his art, however. The book also contains an insightful autobiography illustrated with personal photographs, an anecdotal essay by his longtime editor, a photographic essay on how Ca rle creates his collages, and writings by Carle and his colleagues. Still, it is the artwork in the oversize volume that seizes the imagination. More than 60 of his full-color collage pictures are handsomely reproduced and serve as a statement of Carle's impressive talent. - Booklist ...Show more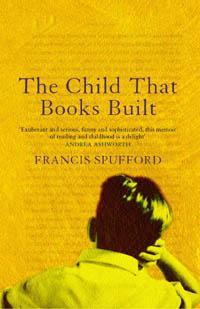 $10.00
NZD
Category: Books About Books | Reading Level: very good
What would you find if you went back and re-read all of your favourite books from childhood? Francis Spufford discovers both delight and sadness, in this memoir of a boy who retreats into books, faced with a tragedy in his family.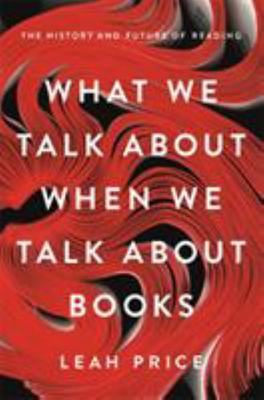 $15.00
NZD
Category: Books About Books | Reading Level: near fine
In encounters with librarians, booksellers, and activists who are reinventing old ways of reading, Price offers fresh hope to bibliophiles and literature lovers alike.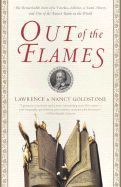 $10.00
NZD
Category: Books About Books | Reading Level: good
Michael Servetus is one of those hidden figureheads of history who is remembered not for his name, but for the revolutionary deeds that stand in his place. Both a scientist and a freethinking theologian, Servetus is credited with the discovery of pulmonary circulation in the human body as well as the au thorship of a polemical masterpiece that cost him his life. "The Chrisitianismi Restituto," a heretical work of biblical scholarship, written in 1553, aimed to refute the orthodox Christianity that Servetus' old colleague, John Calvin, supported. After the book spread through the ranks of Protestant hierarchy, Servetus was tried and agonizingly burned at the stake, the last known copy of the "Restitutio" chained to his leg. Servetus's execution is significant because it marked a turning point in the quest for freedom of expression, due largely to the development of the printing press and the proliferation of books in Renaissance Europe. Three copies of the "Restitutio" managed to survive the burning, despite every effort on the part of his enemies to destroy them. As a result, the book became almost a surrogate for its author, going into hiding and relying on covert distribution until it could be read freely, centuries later. "Out of the Flames" tracks the history of this special work, examining Servetus's life and times and the politics of the first information during the sixteenth century. Lawrence and Nancy Goldstone follow the clandestine journey of the three copies through the subsequent centuries and explore its author's legacy and influence over the thinkers that shared his spirit and genius, such as Leibniz, Voltaire, Rousseau, Jefferson, Clarence Dorrow, and William Osler."Out of the Flames" is an extraordinary story providing testament to the power of ideas, the enduring legacy of books, and the triumph of individual courage. "From the Hardcover edition." Review: "Rescuing author and book from modern obscurity, the Goldstones recount the engrossing tale of how Michael Servetus came to write his unparalleled compendium of Unitarian heterodoxy and revolutionary human anatomy...[A] fascinating study." --"Booklist" "From the Hardcover edition." First published 2002. Physical Info: 2.16 cms H x 20.73 cms L x 13.31 cms W (0.31 kgs) 368 pages ...Show more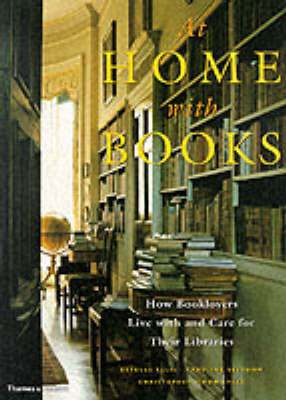 $30.00
NZD
Category: Books About Books | Reading Level: very good
A guide to organizing and caring for collections of books, this text examines the personal libraries of 40 booklovers. It offers advice on shelving and lighting, includes hints on how to start a collection, and provides information on bookbinders, dealers, fairs, conservationists, and furniture.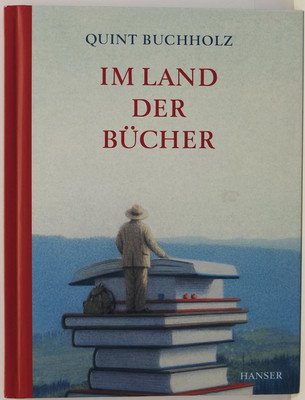 $12.00
NZD
Category: Books About Books | Reading Level: near fine
"Quint Buchholz feiert in magischen Bildern und Texten die Zauberkraft gebundener Bucher. EIn Kleinod." Udo Watter, Suddeutsche Zeitung, 28.11.13 "Ein Bilderbuch, das altersubergreifend zu beruhren vermag. EIn wunderbares Credo fur eine Welt mit Buchern!" Ulrich Karger, Der Tagesspiegel, 17.11.13 "Was Q uint Buchholz malt, ist ja immer auf eine ihm eigene Art auch geheimnisvoll. WEisheit steckt darin - und eine innere Freiheit, die hier ganz selbstverstandlich wirkt, obwohl sie es fur die meisten im Alltag nicht ist." Irmtraud Gutschke, Neues Deutschland, 23.11.13 "Diese Verschiedenartigkeit wie man Bucher lesen kann, hat Quint Buchholz toll eingefangen." Ute Heuser-Ludwig, ERF LesBar, 19.10.13 "Ein Satz, ein Bild voll stiller Spannung. WAs magst du an Buchern, was erlebst du mit ihnen? Das sind Fragen, uber die es sich hier schon mit kleinen Kindern reden lasst. EIn Reisefuhrer in geheimnisvolle Welten: Augenschmaus, poetische Liebeserklarung und Leseanstiftung in einem." Marion Klotzer, Badische Zeitung, 29.10.13 "Eine Prognose: 'Das Land der Bucher' wird allen Lesern liegen." Martin Oehlen, Kolner Stadtanzeiger, 06.12.13 "Eine poetische Liebeserklarung an das Buch und seine so unterschiedlichen Leser - zum Philosophieren und immer wieder Anschauen." Marion Klotzer, Entdeckungskiste (Zeitschrift fur die Praxis in Kitas), Januar/Februar 2014 "Eine Huldigung ans Lesen. SO gleitet man durch die atmospharischen Bilder, erfahrt Augenblicke des Glucks und der Verzagtheit und lasst sich uberraschen von der Verschmelzung von Schwerelosigkeit und Erdung." Claudia Theiner, ff - Sudtiroler Wochenmagazin, 28.11.13 "Wunderschones Geschenkbuch." Roland Schwarz, ekz.Bibliotheksservice, 2. HAlbjahr 2013 "Sein neues Buch Im Land der Bucher ist nicht weniger als eine Liebeserklarung." Maria Klaner, Bayern 2-Kulturjournal, 09.02.14 "Eine Liebeserklarung an das gedruckte Buch und eine Anstiftung zum Lesen fur GroSS und Klein. PHantastisch." JUKIBUZ Zeitung, April 2014 ...Show more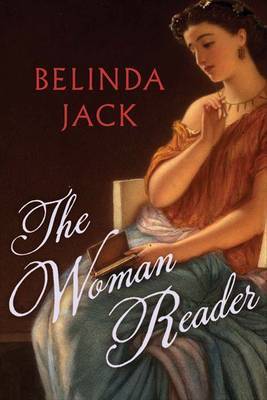 $25.00
NZD
Category: Books About Books | Reading Level: near fine
This lively book tells a story never told before: the complete history of women readers and the controversies their reading has inspired since the beginning of the written word. Belinda Jack's groundbreaking volume travels from the Cro-Magnon cave to the digital bookstores of our time, exploring how an d what women have read through the ages and across cultures and civilizations. Jack traces a history marked by persistent efforts to prevent women from gaining literacy and to censor their reading. She also recounts the counterefforts of remarkable women - and some men - who have fought back and battled for the educational enfranchisement of girls. The book introduces dissatisfied female readers of many different eras - ancient poetesses disappointed by the limitations of male poets, Babylonian princesses calling for women's voices to be heard, rebellious nuns who wanted to share their writings with others, confidantes questioning Reformation theologians about their writings, famous and infamous wives whose reading provoked their husbands, and nineteenth-century New England mill girls who risked their jobs to smuggle novels into the workplace. Today, a new set of distinctions between male and female readers has emerged, and Jack explores such contemporary topics as the commitment of mothers vs. fathers to children's literacy, women's vocal demands for censorship in school libraries, and the impact of women readers in their new status as the prime movers in the world of reading. ...Show more

$18.00
NZD
Category: Books About Books | Reading Level: good-very good
A stocky, dapper Bristolian who left school at the age of sixteen to work for his uncle at The Bodley Head and went on to found Penguin Books, Allen Lane was the greatest publisher of the twentieth century, and a major influence on the cultural and political life of post-war Britain. He did not invent t he paperback, but he revolutionised our reading habits by his insistence that the best writing in the world should be made available for the price of a packet of cigarettes. Though never a bookish man himself, Lane was adept at sensing the spirit of the age and always ready to follow his hunches: he commissioned Nikolaus Pevsner to write the Buildings of England, gave his backing to John Lehmann's Penguin New Writing, arguably the finest literary magazine of its times, risked prosecution by publishing James Joyce's Ullyses for the first time in this country, and a quarter of a century later appeared at the Old Bailey to defend Penguin's publication of Lady Chatterley's Lover, thereby anticipating the liberal reforms of the 1960s. ...Show more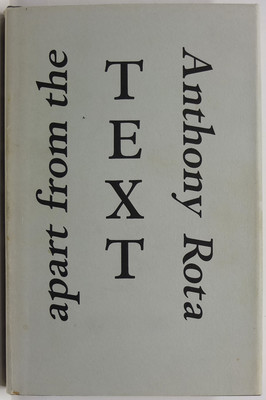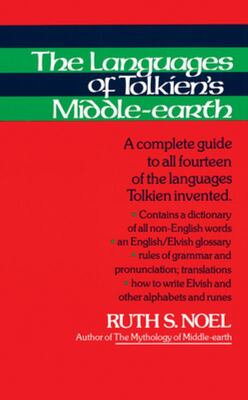 $10.00
NZD
Category: Science Fiction & Fantasy | Reading Level: very good
The same delight that led Tolkien to invent fourteen different languages and assorted alphabets for his Middle-earth dwellers now leads many of his fans to puzzle out translations for the Rohrirrim's battle cries and to write their love letters in Elvish.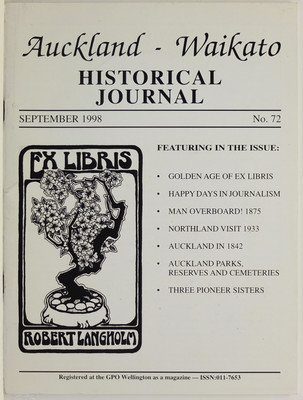 $6.00
NZD
Category: Regional | Reading Level: very good