$20.00
NZD
Category: Science Fiction & Fantasy | Reading Level: very good
This magical account of King Arthur's last night on earth spent weeks on the New York Times best-seller list following its publication in 1977.Even in addressing the profound issues of war and peace, The Book of Merlyn retains the life and sparkle for which White is known. The tale brings Arthur full ci rcle, an ending, White wrote, that "will turn my completed epic into a perfect fruit, 'rounded off and bright and done.'" ...Show more
Pyramids
by Terry Pratchett
$12.00
NZD
Category: Hardback fiction | Series: Discworld Novels Ser. | Reading Level: very good
'Look after the dead', said the priests, 'and the dead will look after you.' Wise words in all probability, but a tall order when, like Teppic, you have just become the pharaoh of a small and penniless country rather earlier than expected, and your treasury is unlikely to stretch to the building of a mo numental pyramid to honour your dead father. He'd had the best education money could buy of course, but unfortunately the syllabus at the Assassin's Guild in Ankh-Morpork did not cover running a kingdom and basic financial acumen... ...Show more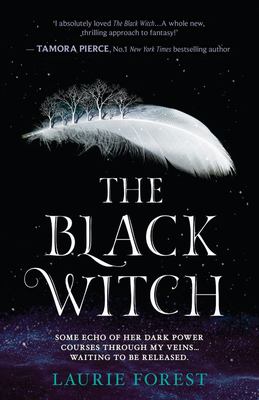 $10.00
NZD
Category: Science Fiction & Fantasy | Series: The\Black Witch Chronicles Ser. | Reading Level: very good
"Potter-worthy." --Justine magazine "A whole new, thrilling approach to fantasy!"--#1 New York Times bestselling author Tamora Pierce "Powerful" --New York Times bestselling author Robin Hobb "Exquisite." --Publishers Weekly, starred review A new Black Witch will rise...her powers vast bey ond imagining. A Great Winged One will soon arise and cast his fearsome shadow upon the land. And just as Night slays Day, and Day slays Night, so also shall another Black Witch rise to meet him, her powers vast beyond imagining. So foretells the greatest prophecy of the Gardnerian mages. Carnissa Gardner, the last prophesied Black Witch, drove back the enemy forces and saved her people during the Realm War. Now a new evil is on the horizon, and her granddaughter, Elloren, is believed to be Carnissa's heir--but while she is the absolute image of her famous grandmother, Elloren is utterly devoid of power in a society that prizes magical ability above nearly all else. When she is granted the opportunity to pursue her lifelong dream of becoming an apothecary, Elloren is eager to join her brothers at the prestigious Verpax University and finally embrace a destiny of her own, free from the shadow of her grandmother's legacy. But she soon realizes that the university, which admits all manner of people--including the fire-wielding, winged Icarals, the sworn enemies of all Gardnerians--is an even more treacherous place for the granddaughter of the Black Witch. ...Show more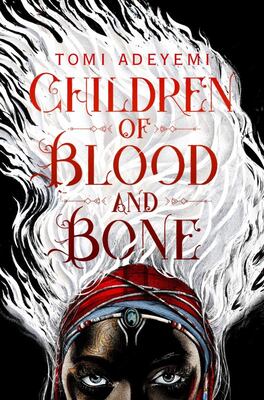 $10.00
NZD
Category: Science Fiction & Fantasy | Series: Legacy of Orisha | Reading Level: very good
In Children of Blood and Bone, Tomi Adeyemi conjures a stunning world of dark magic and danger in her West African-inspired fantasy debut. They killed my mother.They took our magic.They tried to bury us. Now we rise. Zelie Adebola remembers when the soil of Orisha hummed with magic. Burners ignited flames, Tiders beckoned waves, and Zelie's Reaper mother summoned forth souls.But everything changed the night magic disappeared. Under the orders of a ruthless king, maji were killed, leaving Zelie without a mother and her people without hope. Now Zelie has one chance to bring back magic and strike against the monarchy. With the help of a rogue princess, she must outwit and outrun the crown prince, who is hell-bent on eradicating magic for good. Danger lurks in Orisha, where snow leoponaires prowl and vengeful spirits wait in the waters. Yet the greatest danger may be Zelie herself as she struggles to control her powers - and her growing feelings for an enemy. ...Show more
$10.00
NZD
Category: Science Fiction & Fantasy | Series: S.F. Masterworks | Reading Level: very good
Men had built cities before, but never such a city as Diaspar; for millennia its protective dome shutout the creeping decay and danger of the world outside. Once, it held powers that rules the stars. But then, as legend had it, The invaders came, driving humanity into this last refuge. It takes one man, A Unique to break through Diaspar's stifling inertia, to smash the legend and discover the true nature of the Invaders. ...Show more
$10.00
NZD
Category: Science Fiction & Fantasy | Series: S. F. Masterworks Ser. | Reading Level: very good
"One of the greats....Not just a science fiction writer; a literary icon." - Stephen King From the brilliant and award-winning author Ursula K. Le Guin comes a classic tale of two planets torn apart by conflict and mistrust -- and the man who risks everything to reunite them. A bleak moon settled by u topian anarchists, Anarres has long been isolated from other worlds, including its mother planet, Urras--a civilization of warring nations, great poverty, and immense wealth. Now Shevek, a brilliant physicist, is determined to reunite the two planets, which have been divided by centuries of distrust. He will seek answers, question the unquestionable, and attempt to tear down the walls of hatred that have kept them apart. To visit Urras--to learn, to teach, to share--will require great sacrifice and risks, which Shevek willingly accepts. But the ambitious scientist's gift is soon seen as a threat, and in the profound conflict that ensues, he must reexamine his beliefs even as he ignites the fires of change. ...Show more
$7.00
NZD
Category: Science Fiction & Fantasy | Series: Avalon Ser.
'Though the world should change entirely, there are places where a little light of the Otherworld shines through to the world of men. And that light shall not be lost to humankind so long as men still seek solace in this holy earth called Avalon.' In the dark days after the bloodshed at the Forest House , the Britons who guard the old ways retreat ever further from the world. Safe in the mists that protect the sacred isle of Avalon, Druids and priestesses wait and prepare down ten generations for the Defender who will come ... For Caillean the enemies are twofold: the Romans, with their stone cities and foreign gods; and the growing bigotry of the Christians who share the Lady's sanctuary. And though it is told salvation will come through the union of her beloved Gawen, son of a hundred kings, and Sianna of the old people, the way lies not through victory, but sacrifice. Two hundred years later, Dierna finds she must turn to the old foe in her struggle against a new threat. Yet in striving to keep Rome's British resources for the country's own protection, may not her meddling in men's affair hasten the fall of the empire itself and damage Avalon? And Viviane faces desperate times indeed, for the last flicker of Rome is failing fast, and the Saxons ride roughshod over peoples and promises alike. But there is hope even in this extremity, for a Merlin is made among the Druids once more, and the day of the Defender, so long foretold, draws close ... A spellbinding historical fantasy Lady Of Avalon links Marion Zimmer Bradley's bestselling novels The Forest House and The Mists of Avalon. ...Show more
$7.00
NZD
Category: Science Fiction & Fantasy | Series: Avalon | Reading Level: very good
This is the tragic tale of the rise and fall of Camelot - but seen through the eyes of Camelot's women: the devout Gwenhwyfar, Arthur's Queen; Vivane, High priestess of Avalon and the Lady of the Lake; above all, Morgaine, possessor of the sight, the wise, the wise-woman fated to bring ruin on them all. ...Show more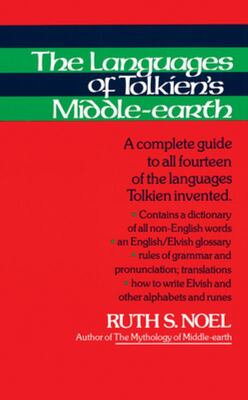 $10.00
NZD
Category: Science Fiction & Fantasy | Reading Level: very good
The same delight that led Tolkien to invent fourteen different languages and assorted alphabets for his Middle-earth dwellers now leads many of his fans to puzzle out translations for the Rohrirrim's battle cries and to write their love letters in Elvish.