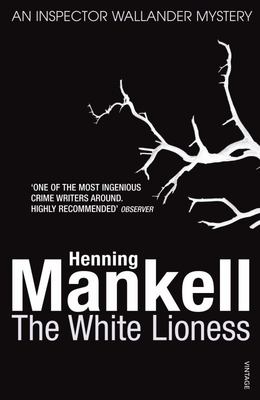 $10.00
NZD
Category: Popular Fiction | Reading Level: very good
In peaceful southern Sweden, Louise Akerblom, an estate agent, pillar of the Methodist church, wife and mother, disappears. There is no explanation and no motive. Inspector Kurt Wallander and his team are called in to investigate. As Inspector Wallander is introduced to this missing persons case, he has a gut feeling that the victim will never be found alive, but he has no idea how far he will have to go in search of the killer. In South Africa, meanwhile Nelson Mandela has made his long walk to freedom. Wallander find himself caught up in a conspiracy involving renegade members of the South African secret service and a former KGB agent, all of them set upon halting Mandela's rise to power. Faced with a world in which terrorism knows no frontiers, Wallander must prevent a hideous crime that means to dam the tide of history. ...Show more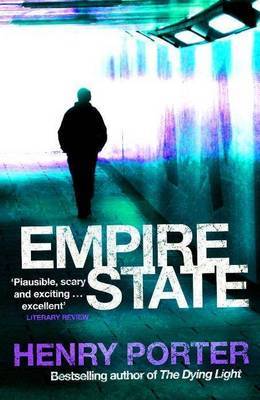 $8.00
NZD
Category: Popular Fiction | Reading Level: good
The head of the US National Security Agency is assassinated in a spectacular set piece killing at Heathrow...An airport employee and his family are found murdered in their council house in Uxbridge...In New York, a fashionable Upper East Side osteopath receives two postcards showing the Empire State Bui lding...A group of migrant workers are brutally gunned down in Macedonia...The quest to find the link between these apparently random events is pursued by Robert Harland - drawn back to a world he thought he'd left behind - with a dual role for the UN and MI6. ...Show more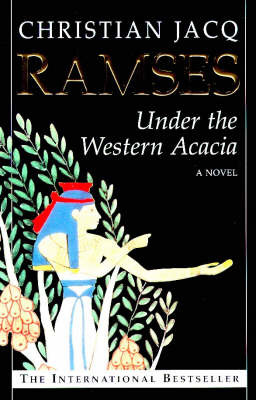 $8.00
NZD
Category: Popular Fiction | Series: Ramses S. | Reading Level: good
After bringing outstanding prosperity to Egypt, Ramses had hoped to enjoy a serene old age. But his legendary destiny does not yet permit this. Above all, Ramses must continue to strive to preserve Egpyt's hard-won peace. But under threat of new war, the Hittite Emperor wishes him to marry.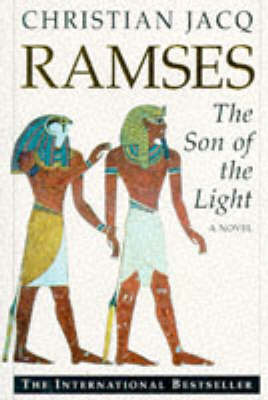 $8.00
NZD
Category: Popular Fiction | Series: Ramses S. | Reading Level: good
This title is the first in a series of five novels chronicling the life of Egypt's greatest pharoah, Ramses II. The story opens with Ramses aged 14 years. His father, Sethi, has created a powerful empire and favours Ramses as his successor, rather than Ramses' scheming older brother, Chenar.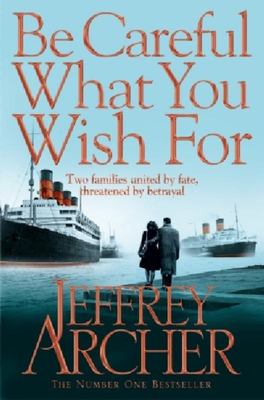 $10.00
NZD
Category: Popular Fiction | Series: The\Clifton Chronicles Ser. | Reading Level: very good
A New York Times Bestselling AuthorBe Careful What You Wish For opens with Harry and Emma Clifton rushing to the hospital to learn the fate of their son, who has been involved in a fatal car accident. But who died, Sebastian or his best friend Bruno? And Emma is determined to replace Ross Buchanan, who' s been forced to resign as chairman of the Barrington Shipping Company. But Don Pedro Martinez intends to install his puppet in order to destroy the Barrington family firm. ...Show more
$12.00
NZD
Category: Popular Fiction | Series: The\Clifton Chronicles Ser. | Reading Level: very good
Cometh the Hour opens with the reading of a suicide note, which has devastating consequences for Harry and Emma Clifton, Giles Barrington and Lady Virginia. Giles must decide if he should withdraw from politics and try to rescue Karin, the woman he loves, from behind the Iron Curtain. But is Karin trul y in love with him, or is she a spy? Lady Virginia is facing bankruptcy, and can see no way out of her financial problems, until she is introduced to the hapless Cyrus T. Grant III from Baton Rouge, Louisiana, who's in England to see his horse run at Royal Ascot. Sebastian Clifton is now the Chief Executive of Farthings Bank and a workaholic, whose personal life is thrown into disarray when he falls for Priya, a beautiful Indian girl. But her parents have already chosen the man she is going to marry. Meanwhile, Sebastian's rivals Adrian Sloane and Desmond Mellor are still plotting to bring him and his chairman Hakim Bishara down, so they can take over Farthings. Harry Clifton remains determined to get Anatoly Babakov released from a gulag in Siberia, following the international success of his acclaimed book, Uncle Joe. But then something unexpected happens that none of them could have anticipated. Cometh the Hour is the penultimate book in the Clifton Chronicles and, like the five previous novels - all of which went to number one on the Sunday Times bestseller list - showcases Jeffrey Archer's extraordinary storytelling with his trademark twists. ...Show more
$10.00
NZD
Category: Popular Fiction | Series: Atlee Pine Ser. | Reading Level: very good
'Eeny, meeny, miny, moe ...'It is 30 years since FBI special agent Atlee Pine's twin sister, Mercy, was taken from the room they shared as young children. Notorious serial killer Daniel James Tor, was caught and convicted of other murders, and while there's no proof, Atlee believes he knows what happene d to Mercy. Tor still resides in a high-security prison in Colorado.Assigned to the remote wilds of the western United States, Atlee has never stopped the search for her sister, and, wracked with survivor's guilt, she has spent her life hunting down those who hurt others. She will always ask herself, 'Why her, and not me?'Now, Atlee is called in to investigate a case in the Grand Canyon when a mule is found dead with strange carvings on its body, and its rider missing. She knows about killers and perhaps understands them better than any profiler in the FBI, but it soon becomes clear that she will need to put her skills to the ultimate test in this investigation.It seems that Atlee will now have to confront a new monster.And face the one of her nightmares. ...Show more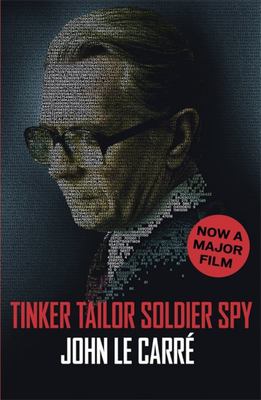 $10.00
NZD
Category: Popular Fiction | Reading Level: very good
The Circus has already suffered a bad defeat, and the result was two bullets in a man's back. But a bigger threat still exists. And the legendary George Smiley is recruited to root out a high-level mole of thirty years' standing - though to find him means spying on the spies. Tinker Tailor Soldier Spy i s brilliant and ceaselessly compelling, pitting Smiley against his Cold War rival, Karla, in one of the greatest struggles in all fiction. ...Show more
$10.00
NZD
Category: Popular Fiction | Series: African Collection | Reading Level: very good
First with your head and then with your heart.... So says Hoppie Groenewald, boxing champion, to a seven-year-old boy who dreams of being the welterweight champion of the world. For the young Peekay, it is a piece of advice he will carry with him throughout his life. Born in a South Africa divided by ra cism and hatred, this one small boy will come to lead all the tribes of Africa. Through enduring friendships with Hymie and Gideon, Peekay gains the strength he needs to win out. And in a final conflict with his childhood enemy, the Judge, Peekay will fight to the death for justice.... Bryce Courtenay's classic bestseller is a story of the triumph of the human spirit--a spellbinding tale of all ages. "It's hard to imagine a reader delivering his audience so completely to a foreign locale as Humphrey Bower does in this coming-of-age novel." --AudioFile   ...Show more
$6.00
NZD
Category: Popular Fiction | Series: Jack Reacher #17 | Reading Level: very good
Featuring Jack Reacher, hero of the new blockbuster movie starring Tom Cruise. When you're as big and rough as Jack Reacher - and you have a badly-set, freshly-busted nose, patched with silver duct tape - it isn't easy to hitch a ride. But Reacher has some unfinished business in Virginia, so he doesn't quit. And at last, he's picked up by three strangers - two men and a woman. But within minutes it becomes clear they're all lying about everything - and then they run into a police roadblock on the highway. There has been an incident, and the cops are looking for the bad guys...Will they get through because the three are innocent? Or because the three are now four? Is Reacher just a decoy? With his signature Swiss-watch plotting and heart-thumping suspense, "A Wanted Man" shows Lee Child at his sublimely skilful best. "He could take out Bond, Dirty Harry, Jason Bourne and Ethan Hunt with both hands tied behind his back. And then sleep with their girlfriends two at a time before getting the last bus out of town". ("Sun"). ...Show more