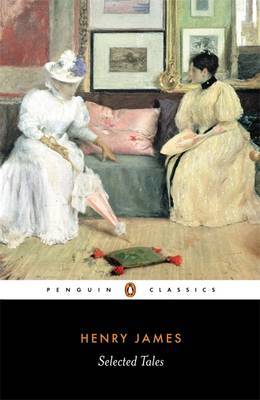 $12.00
NZD
Category: Classic fiction | Reading Level: very good
Henry James, (1843-1916) was born in New York and settled in Europe in 1875. This is a selection of short stories from across James's writing career and includes the more popular ones such as "Daisy Miller" and "The Figure in the Carpet", along with less widely-known tales.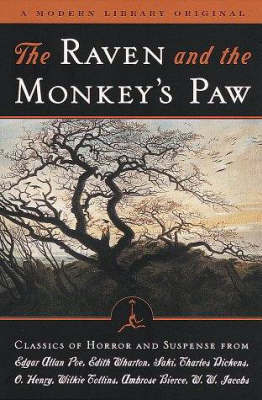 $8.00
NZD
Category: Classic fiction | Reading Level: very good
'Shoot all the bluejays you want, if you can hit 'em, but remember it's a sin to kill a mockingbird.' Meet Scout, the narrator of this book. Her story is one of Deep South summers, fights at school and playing in the street. The spooky house of her mysterious neighbour, Boo Radley, sags dark and forbidd ing nearby. Her brother, Jem, and her friend, Dill, want to make Boo come outside. Her story is about justice. When Scout's father, a lawyer, agrees to defend a black man against an accusation by a white girl, he must battle the prejudice of the whole town.It's about imagination - not just the kind you need for childhood games. Because you never really know a man until you stand in his shoes and walk around in them. Vintage Children's Classics is a twenty-first century classics list aimed at 8-12 year olds and the adults in their lives. Discover timeless favourites from The Jungle Book and Alice's Adventures in Wonderland to modern classics such as The Boy in the Striped Pyjamas and The Curious Incident of the Dog in the Night-Time. ...Show more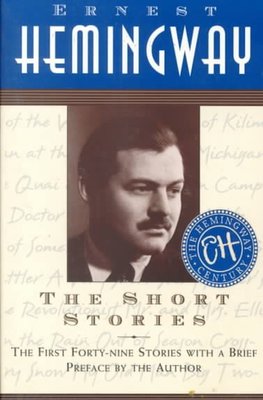 The White Peacock
by D. H. Lawrence; John Worthen (Introduction by); Alan Newton (Editor)
$10.00
NZD
Category: Classic fiction | Series: Twentieth Century Classics Ser. | Reading Level: good
`Like a tree that is falling, going soft and pale and rotten, clammy with small fungi, he stood leaning against the gate, while the dim afternoon drifted with a flow of thick sweet sunshine past him, not touching him.'Lawrence's first novel is a compelling exploration of the estrangements of modern life . Focusing on three relationships - one destructively stillborn, one disastrously unfulfilling and one passionately unspoken - Lawrence exploits the language and conventions of the rural tradition to foregroundman's alienation from the natural world. His evocation of the vanishing countryside of the English midlands, as soon through the eyes of the effete Cyril Beardsall, is both vivid and arresting, and as the novel draws towards its tragic conclusion Lawrence handles his themes with an increasinglyvisionary power. The White Peacock is both a fascinating precursor of the more famous novels to come and a moving and challenging book in its own right.In his introduction to this edition David Bradshaw reassesses this often underrated novel, and shows how Lawrence was already breaking the mould of English fiction. ...Show more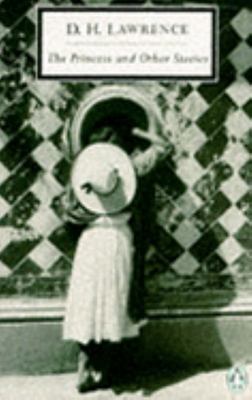 $8.00
NZD
Category: Classic fiction | Series: Twentieth Century Classics Ser. | Reading Level: very good
"The Princess" chronicles the life of Mary Henrietta "Princess" Uruqhart, whose life is dependent on the affections and sermons of her mad father. When her father passes away, Princess is forced to navigate adult relationships and her sexuality on her own, but her self-imposed repression begins to manif est destructive consequences.A striking examination of human sexuality and virtue, D. H. Lawrence's "The Princess" uses character development and Lawrence's distinctive narrative style to subtly bring to light the intricacies of self-awareness and sexual identity.HarperPerennial Classics brings great works of literature to life in digital format, upholding the highest standards in ebook production and celebrating reading in all its forms. Look for more titles in the HarperPerennial Classics collection to build your digital library. ...Show more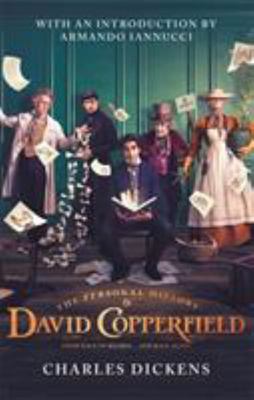 $12.00
NZD
Category: Classic fiction | Reading Level: near fine
Of all Dickens's novels, DAVID COPPERFIELD most fervently embraces the comic delights, the tender warmth, the tragic horrors of childhood. It is our classic tale of growing up, an enchanting story of a gently orphan discovering life and love in an indifferent adult world. Persecuted by his wrathful step father, Mr. Murdstone; deceived by his boyhood idol, the callous, charming Steerforth; driven into mortal combat with the sniveling clerk Uriah Heep; and hurled, pell-mell, into a blizzard of infatuation with the adorably dim-witted Dora, he survives the worst--and the best--with inimitable style, his bafflement tuming to self-awareness and his unbridles young heart growing ever more disciplined and true. Of this richly autobiographical novel Dickens himself wrote, "like many fond parents, I have in my heart of hearts a favorite child. And his name is David Copperfield." ...Show more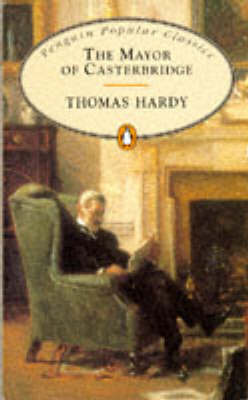 $7.00
NZD
Category: Classic fiction | Reading Level: very good
One of the Wessex tales, this tells the story of the brooding, and sometimes brutal Michael Henchard and the women with whom he searches for happiness in the harsh world of 19th-century rural England.
$8.00
NZD
Category: Classic fiction | Series: Wordsworth Classics | Reading Level: very good
Daisy Miller is one of Henry James's most attractive heroines: she represents youth and frivolity. As a tourist in Italy, her American freedom and freshness of spirit come up against the corruption and hypocrisy of European manners. From its first publication, readers on both sides of the Atlantic have quarrelled about her, defending or attacking the liberties that Daisy takes and the conventions that she ignores. All three tales in this collection, Daisy Miller, An International Episode and Lady Barbarina, express James's most notable subject, 'the international theme', the encounters, romantic and cultural, between Americans and Europeans. His heroes and heroines approach each other on unfamiliar ground with new freedoms, yet find themselves unexpectedly hampered by old constraints. In An International Episode, an English lord visiting Newport, Rhode Island, falls in love with an American girl, but their relationship becomes more complicated when she travels to London. In the light-hearted comedy Lady Barbarina, a rich young American seeks an English aristocratic bride. The unusual outcomes of these three tales pose a number of social questions about marriage and the traditional roles of men and women. Is an international marriage symbolic of the highest cultural fusion of values or is it an old style raid and capture? Is marriage to remain the feminine destination? ...Show more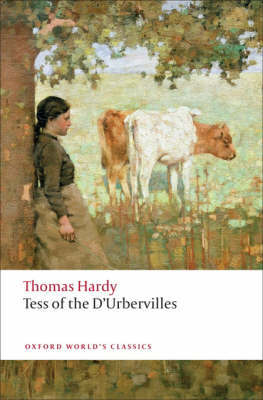 $8.00
NZD
Category: Classic fiction | Series: Oxford World's Classics | Reading Level: good
'She looked absolutely pure. Nature, in her fantastic trickery, had set such a seal of maidenhood upon Tess's countenance that he gazed at her with a stupefied air: "Tess- say it is not true! No, it is not true!"' Young Tess Durbeyfield attempts to restore her family's fortunes by claiming their connect ion with the aristocratic d'Urbervilles. But Alec d'Urberville is a rich wastrel who seduces her and makes her life miserable. When Tess meets Angel Clare, she is offered true love and happiness, but her past catches up with her and she faces an agonizing moral choice. Hardy's indictment of society's double standards, and his depiction of Tess as 'a pure woman', caused controversy in his day and has held the imagination of readers ever since. Hardy thought it his finest novel, and Tess the most deeply felt character he ever created. This unique critical text is taken from the authoritative Clarendon edition, which is based on the manuscript collated with all Hardy's subsequent revisions. ...Show more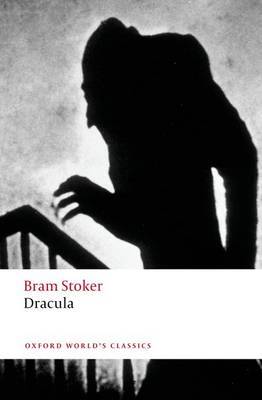 Dracula
by Bram Stoker
$10.00
NZD
Category: Classic fiction | Series: Oxford World's Classics | Reading Level: very good
'it was butcher work...the horrid screeching as the stake drove home; the plunging of writhing form, and lips of bloody foam' Bram Stoker's 1897 Gothic shocker introduced Count Dracula to the world, an ancient creature bent on bringing his contagion to London, the very heart of the British Empire. Only a handful of men and women stand between Dracula and his long-cherished goal, but they are vulnerable and weak against the cunning and supernatural powers of the Count and his legions. As the horrifying story unfolds in the diaries and letters of young Jonathan Harker, Lucy, Mina, and Dr Seward, Dracula will be victorious unless his nemesis Professor Van Helsing can persuade them that monsters still lurk in the era of electric light. The most famous of all vampire stories, Dracula is a mirror of its age, its underlying themes of race, religion, science, superstition, and sexuality never far from the surface. A compelling read, rattling along at break-neck speed, it is a modern classic. This new edition includes Stoker's companion piece, 'Dracula's Guest'. ...Show more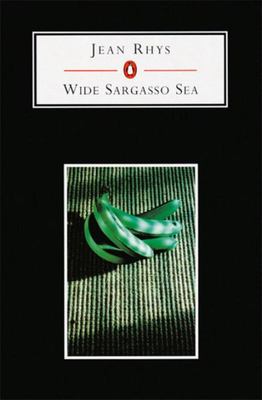 $8.00
NZD
Category: Classic fiction | Series: Penguin Student Editions | Reading Level: good
Antoinette Cosway is a Creole heiress living in Jamaica, who meets and marries a young Englishman, Mr Rochester. Taken from the vibrant, sensual Caribbean landscape to England, Antoinette finds herself the centre of disturbing rumours which gradually posion her husband's mind against her.