$7.00
NZD
Category: Classic fiction | Series: Popular Penguins Ser.
The apology and confession of a minor mid-19th-century Russian official, Notes from Underground is a half-desperate, half-mocking political critique and a powerful, at times absurdly comical, account of man?s breakaway from society and descent 'underground?.
$7.00
NZD
Category: Classic fiction | Series: Penguin Popular Classics Ser. | Reading Level: good
This is the novel that ensured Fyodor Dostoevsky's place as a giant of Russian literature. First published in 1866, this legendary work continues to enthrall readers around the world and earn Dostoevsky legions of fans with every printing. Timeless, and breathtaking in scope, Crime and Punishment-the st ory of a young Russian intellectual's decision to murder a cruel pawnbroker and his subsequent intellectual and spiritual crisis-is one of the most famous novels in all of literature. This absorbing book attacks the overly logical nihilistic ideals of reason and science and proves that only through love, self-denial and suffering comes salvation. George Guidall's fluent interpretation of the Russian names enhances this deep, multi-leveled text, and liberates Dostoevsky's eternal prose with dimensions of color and feeling lost to the printed page alone. ...Show more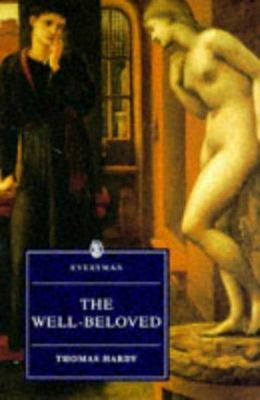 The Well-Beloved
by Thomas Hardy; Norman Page (Editor)
$7.00
NZD
Category: Classic fiction | Series: Everyman Paperback Classics Ser. | Reading Level: very good
The Well-Beloved: A Sketch of a Temperament is a novel by Thomas Hardy, serialized in 1892, and published as a book in 1897.The main setting of the novel, the Isle of Slingers, is based on the Isle of Portland in Dorset, southern England.Many of Hardy's novels were set in Dorset. The Well Beloved is one of Hardy's last novels. It was first published in three-part serial form in 1892, and then revised and re-published as a book in 1897, after Hardy's last novel Jude the Obscure (1895).[2] The novel tells the story of the sculptor Jocelyn Pierston's search for the ideal woman, through three generations of a Portland family.A cottage housing what is now part of Portland Museum, on the Isle of Portland, founded by Marie Stopes, a friend of Hardy and his wife, was an inspiration for the book. The cottage acted as the home of Avice, the novel's heroine. ...Show more
$8.00
NZD
Category: Classic fiction | Series: Oxford World's Classics | Reading Level: very good
A young governess is charged with the care of two small children abandoned by their uncles at his country house. She sees the figure of an unknown man on the tower and his face at the window. It is Peter Quint, the master's dissolute valet. But Peter Quint is dead. Is what appears to the governess a hal lucination? Who else sees what she sees? ...Show more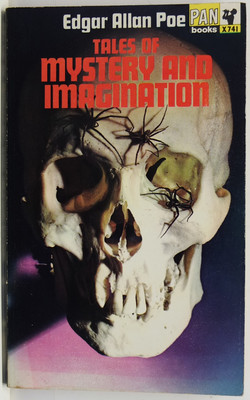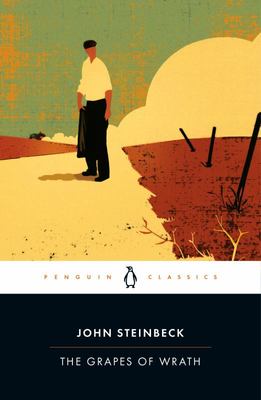 $12.00
NZD
Category: Classic fiction | Reading Level: very good
Today, nearly forty years after his death, Nobel Prize winner John Steinbeck remains one of America's greatest writers and cultural figures. Over the next year, his many works published as black-spine Penguin Classics for the first time and will feature eye-catching, newly commissioned art.The Grapes of Wrath is a landmark of American literature. A portrait of the conflict between the powerful and the powerless, of one man's fierce reaction to injustice, and of one woman's stoical strength, the novel captures the horrors of the Great Depression and probes into the very nature of equality and justice in America. Although it follows the movement of thousands of men and women and the transformation of an entire nation, The Grapes of Wrath is also the story of one Oklahoma family, the Joads, who are driven off their homestead and forced to travel west to the promised land of California. Out of their trials and their repeated collisions against the hard realities of an America divided into Haves and Have-Nots evolves a drama that is intensely human yet majestic in its scale and moral vision, elemental yet plainspoken, tragic but ultimately stirring in its human dignity.First published in 1939, The Grapes of Wrath summed up its era in the way that Uncle Tom's Cabin summed up the years of slavery before the Civil War. Sensitive to fascist and communist criticism, Steinbeck insisted that "The Battle Hymn of the Republic" be printed in its entirety in the first edition of the book--which takes its title from the first verse: "He is trampling out the vintage where the grapes of wrath are stored." At once a naturalistic epic, captivity narrative, road novel, and transcendental gospel, Steinbeck's fictional chronicle of the Dust Bowl migration of the 1930s is perhaps the most American of American Classics. ...Show more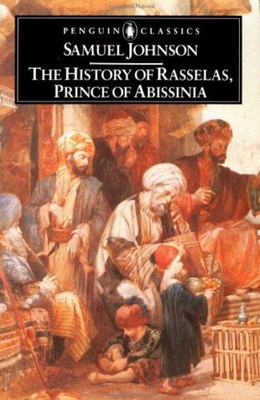 $8.00
NZD
Category: Classic fiction | Series: English Library | Reading Level: very good
Charming in its wise and humane melancholy, this didactic romance Dr. Johnson published in 1759 tells the story of the Emporer of Abyssinia's son, weary of the joys of the happy valley, travels to Aegypt to study the human condition.
$10.00
NZD
Category: Classic fiction | Series: Collins Classics Ser. | Reading Level: very good
Pride and Prejudice, one of the world's most popular novels. Pride and Prejudice--Austen's own 'darling child'--tells the story of fiercely independent Elizabeth Bennett, one of five sisters who must marry rich, as she confounds the arrogant, wealthy Mr. Darcy. What ensues is one of the most delightful and engrossingly readable courtships known to literature, written by a precocious Austen when she was just twenty-one years old. Humorous and profound, and filled with highly entertaining dialogue, this witty comedy of manners dips and turns through drawing-rooms and plots to reach an immensely satisfying finale. ...Show more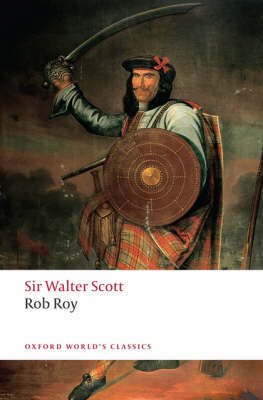 Rob Roy
by Sir Walter Scott
$12.00
NZD
Category: Classic fiction | Series: Oxford World's Classics | Reading Level: very good
For the most popular of his Scottish romances, published at the end of 1817, Scott drew on the legends and historical anecdotes about Rob Roy MacGregor he had collected in his youth. The famous outlaw is only one of a series of vivid characters who cast their spell of the novel's hero, Frank Osbaldiston e, on his journey through the wild northern territories of the new United Kingdom. Banished from his father's house, falling hopelessly in love with the spirited Diana Vernon, Frank becomes involved in he conspiracy surrounding the disastrous Jacobite rising of 1715. His adventures take him to 'MacGregor's country', across the Highland Line, where he finds cruelty, heartbreak, and some unlikely friends. By turns thrilling and comic, Rob Roy contains Scott's most sophisticated treatment of the Scottish Highlands as an imaginary space where the modern and the primitive come together. Newly edited from the 'Magnum Opus' text of 1830, this edition includes full explanatory notes and a critical introduction exploring the originality and complexity of Scott's achievement. ABOUT THE SERIES: For over 100 years Oxford World's Classics has made available the widest range of literature from around the globe. Each affordable volume reflects Oxford's commitment to scholarship, providing the most accurate text plus a wealth of other valuable features, including expert introductions by leading authorities, helpful notes to clarify the text, up-to-date bibliographies for further study, and much more. ...Show more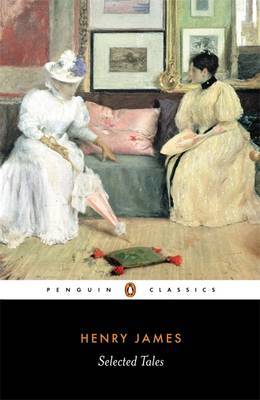 $12.00
NZD
Category: Classic fiction | Reading Level: very good
Henry James, (1843-1916) was born in New York and settled in Europe in 1875. This is a selection of short stories from across James's writing career and includes the more popular ones such as "Daisy Miller" and "The Figure in the Carpet", along with less widely-known tales.