Graphite
by Varlam Shalámov; John Glad (Translator)
$14.00
NZD
Category: Hardback fiction | Reading Level: good-very good
Nearly three million people died in the forced-labour camps of Kolyma, the northeastern region of Siberia. Varlam Shalamov, considered by many to be Russia's greatest living writer, spent 17 years there and set down the Kolyma experience in powerful short stories.
$15.00
NZD
Category: Hardback fiction | Series: The\Shannara Ser. | Reading Level: very good
ONE OF THE MOST POPULAR FANTASY TALES OF ALL TIME. NOW AN EPIC TV SERIES.   Thousands of years after the destruction of the age of man an d science, new races and magic now rule the world, but an imminent danger threatens. A horde of evil Demons is beginning to escape and bring death upon the land. Only Wil Ohmsford, the last of the Shannara bloodline, has the power to guard the Elven Princess Amberle on a perilous quest to the save the world, while the leader of the Demon force aims to stop their mission at any cost.   Praise for Terry Brooks   "Shannara was one of my favorite fictional worlds growing up, and I look forward to many return trips."--Karen Russell, author of Swamplandia!   "If Tolkien is the grandfather of modern fantasy, Terry Brooks is its favorite uncle."--Peter V. Brett, author of The Skull Throne   "A great storyteller, Terry Brooks creates rich epics filled with mystery, magic, and memorable characters."--Christopher Paolini, author of Eragon ...Show more
$20.00
NZD
Category: Hardback fiction | Reading Level: very good
In this collection of stories, Dahl tantalizes, amuses, and sometimes terrifies readers into a sense of what lurks beneath the ordinary. Included in this collection are such notorious gems of the bizarre as "The Second Machine," "Lamb to the Slaughter," "Neck," and "The Landlady." Other stories explore : A wine connoisseur with an infallible palate and a sinister taste in wagers. A decrepit old man with a masterpiece tattooed on his back. A voracious adventuress, a gentle cuckold, and a garden sculpture that becomes an instrument of sadistic vengeance. Social climbers who climb a bit too quickly. Philanderers whose deceptions are a trifle too ornate. Impeccable servants whose bland masks slip for one vertiginous instant. "With the inventive power of a Thomas Edison and the imagination of a Lewis Carroll . . . Roald Dahl is a wizard of comedy and the grotesque, an artist with a marvelously topsy-turvy sense of the ridiculous in life." --Cleveland Plain Dealer ...Show more
$15.00
NZD
Category: Hardback fiction | Reading Level: very good
The late Roald Dahl was acknowledged as a master of the macabre and the unexpected. This collection contains nine of his best short stories, including 'Georgy Porgy', 'Poison' and 'The Sound Machine'.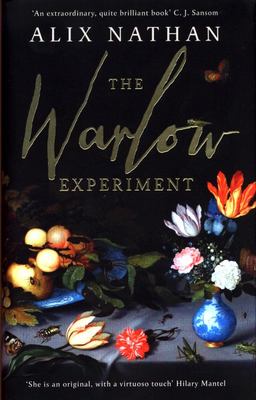 $14.00
NZD
Category: Hardback fiction | Reading Level: very good
What kind of person keeps a man underground for seven years? And who would agree to be part of such an experiment? The year is 1792 and Herbert Powyss is set on making his name as a scientist. He is determined to study the effects of prolonged solitude on another human being, though before now Powyss's sole subjects have been the plants in his greenhouse. He fills three rooms beneath Moreham House with books, paintings and even a pianoforte, then puts out an advertisement, hoping for a gentleman recluse to claim the substantial reward. The only man desperate enough to apply is John Warlow, a semi-literate farm labourer who needs to support his wife Hannah and their six children. Cut off from nature and the turning of the seasons, Warlow soon begins losing his grip on sanity. Above ground, Powyss finds yet another distraction from his greenhouse in the form of Hannah, with whom he rapidly becomes obsessed. Does she return his feelings, or is she just afraid of his power over her family's lives? Meanwhile, the servants are brewing up a rebellion inspired by recent news from across the Channel. Powyss may have set events in motion, but he is powerless to prevent their explosive and devastating conclusion. Elegantly told and utterly transporting, The Warlow Experiment is an outstanding literary novel that announces a major new voice in British fiction. ...Show more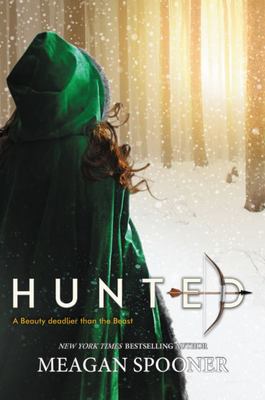 Hunted
by Meagan Spooner
$12.00
NZD
Category: Hardback fiction | Reading Level: very good
New York Times bestselling author Meagan Spooner spins a thoroughly thrilling Beauty and the Beast story for the modern age, expertly woven with spellbinding romance, intrigue, and suspense that readers won't soon be able to forget.Beauty knows the Beast's forest in her bones--and in her blood. After al l, her father is the only hunter who's ever come close to discovering its secrets.So when her father loses his fortune and moves Yeva and her sisters out of their comfortable home among the aristocracy and back to the outskirts of town, Yeva is secretly relieved. Out in the wilderness, there's no pressure to make idle chatter with vapid baronessas...or to submit to marrying a wealthy gentleman.But Yeva's father's misfortune may have cost him his mind, and when he goes missing in the woods, Yeva sets her sights on one prey: the creature he'd been obsessively tracking just before his disappearance. The Beast.Deaf to her sisters' protests, Yeva hunts this strange creature back into his own territory--a cursed valley, a ruined castle, and a world of magical creatures that Yeva's only heard about in fairy tales. A world that can bring her ruin, or salvation. Who will survive: the Beauty, or the Beast? ...Show more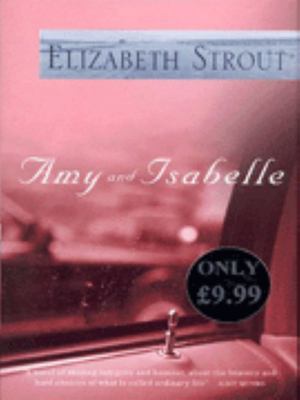 $10.00
NZD
Category: Hardback fiction | Reading Level: very good
From the Man Booker Prize longlisted author of My Name is Lucy Barton Isabelle Goodrow has been living in self-imposed exile with her daughter Amy for 15 years. Shamed by her past and her affair with Amy's father she has submerged herself in the routine of her dead-end job and her unrequited love for h er boss. But when Amy, frustrated by her quiet and unemotional mother, embarks on an illicit affair with her maths teacher, the disgrace intensifies the shame Isabelle feels about her own past. Throughout one long, sweltering summer as the events of the small town ebb and flow around them Amy and Isabelle exist in silent conflict until a final act leads ultimately to the understanding they both crave. ...Show more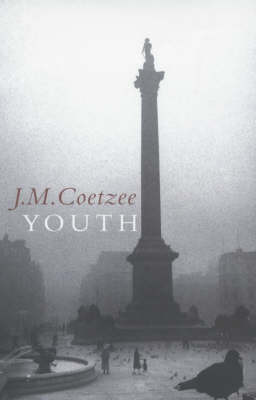 Youth
by J.M. Coetzee
$15.00
NZD
Category: Hardback fiction | Reading Level: very good
The narrator, a student in 1950s South Africa, plots an escape from his native country, from the stifling love of his mother, from a father whose failures haunt him - and from what he is sure is impending revolution. However, arriving at last in London, he begins the dark pilgrimage of an outsider.
$20.00
NZD
Category: Hardback fiction | Reading Level: very good
In a vastly innovative novel, Nobel Prize winner V. S. Naipaul intertwines memory and history to create what is at once an autobiography and an ambitious fictional archaeology of colonialism.Spanning continents and centuries and defying literary categories, A Way in the World tells intersecting stories whose protagonists include the disgraced and half-demented Sir Walter Raleigh who seeks El Dorado in the New World; the nineteenth-century insurgent Francisco Miranda, who becomes entangled in his own fantasies and borrowed ideas; and the doomed Blair, a present-day Caribbean revolutionary stranded in East Africa. Among these presences is a narrator who bears a telling resemblance to Naipaul himself: a Trinidadian writer of Indian ancestry and English residence boldly trying to come to terms with the mystery and transience that is his inheritance. ...Show more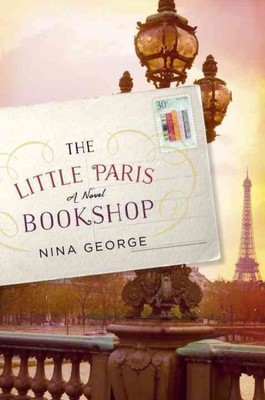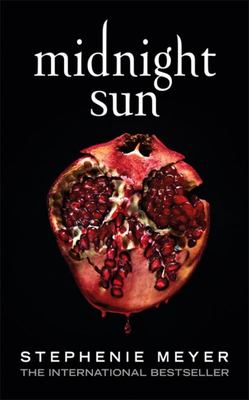 $18.00
NZD
Category: Hardback fiction | Reading Level: near fine
Number one bestselling author Stephenie Meyer makes a triumphant return to the world of Twilight with this highly-anticipated companion; the iconic love story of Bella and Edward told from the vampire's point of view. When Edward Cullen and Bella Swan met in Twilight, an iconic love story was born. But until now, fans have heard only Bella's side of the story. At last, readers can experience Edward's version in the long-awaited companion novel, MIDNIGHT SUN. This unforgettable tale as told through Edward's eyes takes on a new and decidedly dark twist. Meeting Bella is both the most unnerving and intriguing event he has experienced in all his years as a vampire. As we learn more fascinating details about Edward's past and the complexity of his inner thoughts, we understand why this is the defining struggle of his life. How can he justify following his heart if it means leading Bella into danger? In MIDNIGHT SUN, Stephenie Meyer transports us back to a world that has captivated millions of readers and brings us an epic novel about the profound pleasures and devastating consequences of immortal love. ...Show more