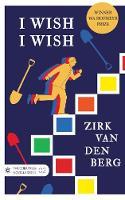 $8.00
NZD
Category: New Zealand Fiction | Reading Level: very good
As a mortician, Seb has mastered the art of making the dead resemble the living. He's embalmed countless corpses, unpacked organs, reset bones and made up pallid faces for their final viewing. If he's honest, he prefers the company of the deceased – no surprises and nobody to witness his inadequacy. But they don't make for great work stories – nothing for his teenage children to look up to or to attract the waning interest of his wife. It looks like another humdrum day at White Lily Funerals when Seb meets Gabe, a dying boy unusually interested in caskets, who forces the mortician to rearrange the pieces of his life and shows him that magic doesn't have to be just a wish.  A darkly comic tale with a tender heart, I Wish, I Wish was awarded the prestigious WA Hofmeyr Prize and the KykNET-Rapport awards for fiction and best filmable book. "Even though half the characters are on Seb's slab or already in a coffin, this beautifully written novel is a sharp-eyed, unsentimental tribute to the power of hope." – Stephen Stratford  "A magical moment." – Gigi Fenster     ...Show more
$8.00
NZD
Category: New Zealand Fiction | Reading Level: near fine
In a small village, there are whispers in the market square that William is not who he says he is. They say he skinny-dips and talks to trees. He was once a doctor, but now he only prescribes books – for Emily, Marco and James, whose lives have become entangled with his. Emily is in a troubled relations hip and has spent most of her life sheltering in the library. James is coming undone as he struggles to live up to his father's expectations. While Marco, who measures his self-worth by the size of his bank account, has returned to the village with nothing. They have all been thrown into a liminal space and can no longer stay as they are. This is a tale about the power of stories – especially the ones we tell ourselves. ...Show more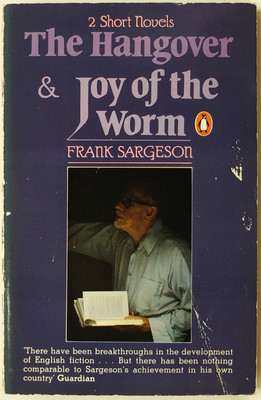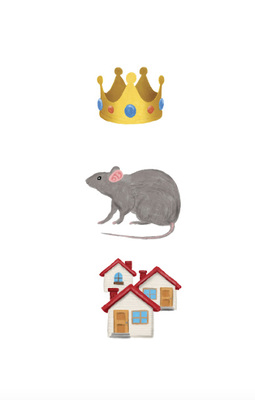 $15.00
NZD
Category: New Zealand Fiction | Reading Level: good-very good
Contains all of her published fiction, and a selection of the unpublished work.
$14.00
NZD
Category: New Zealand Fiction | Series: New Zealand Fiction Ser. | Reading Level: very good
Dating from the 1940s, these short stories show Gaskell's style - vigorously idiomatic and varied in range: life in the forces and the home guard, on playing fields, in small towns, and city offices. Within these settings his observations of character are acute.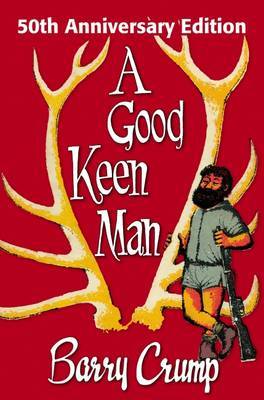 $16.00
NZD
Category: New Zealand Fiction | Reading Level: near fine
2009 marks the 50th anniversary of the publication of legendary New Zealander Barry Crump's first, and most-loved novel, A Good Keen Man. Born in Auckland in 1935, Crump worked for many years as a government deer-culler in areas of New Zealand native forest and A Good Keen Man was the result of his coll ected experiences. This novel became one of the most popular in New Zealand history. Taken together, Crump's novels have sold more than one million copies domestically, equating to one book sold for every four New Zealanders. Crump was awarded an MBE for services to literature in 1994, and died in 1996. ...Show more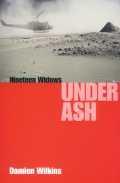 $15.00
NZD
Category: New Zealand Fiction | Reading Level: very good
Evelyn has left her home and her husband. She has taken her thirteen-year-old daughter two thousand miles across the USA to her childhood home. The drizzly Pacific Northwest suits Evelyn's mood perfectly. She takes small doses of liquor from a secret supply and spends her time smoking under wet trees in the company of a hen. But her home town has more on its mind than Evelyn's troubles. The volcano that sits on the horizon has suddenly become active. Scientists, tourists, thrill-seekers flood the district. Evelyn tries to ignore it. She cannot, however, ignore the phone calls she starts receiving following a car accident. Who is the caller? What does he want? As the eruption increases, the questions at the heart of this bold, beautiful and endlessly surprising novel turn out to be the simplest issues of life and death. ...Show more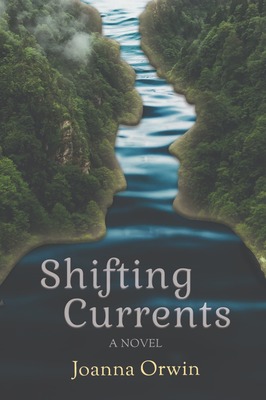 $14.00
NZD
Category: New Zealand Fiction | Reading Level: near fine
It is 1853. Widowed Lydia Boulcott has remarried, hoping to escape her shameful past. An isolated new life in the kauri forests of New Zealand's Far North offers the chance of a respectable future for her and her five-year-old daughter, Hannah. To her dismay, Lydia discovers that one of her few neighbou rs is none other than ambitious Eliza Noakes - someone from her past who has the power to reveal her guilty secrets to the world. But, despite Lydia's best efforts, fate constantly throws them together - Inspired by the intertwined lives of two real women, and set against the fast-changing and challenging world of remote pioneer New Zealand, award-winning writer Joanna Orwin's superbly written new novel tells a gripping and touching story of struggle, love and unlikely friendship. ...Show more