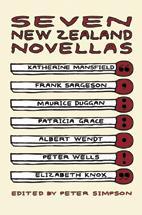 $15.00
NZD
Category: New Zealand Fiction | Reading Level: very good
Shortlisted for the 2004 NZ Montana Book Award, Reference & Anthology section Katherine Mansfield, Frank Sargeson, Maurice Duggan, Patricia Grace, Albert Wendt ,Peter Wells and Elizabeth Knox all contribute to this "concise introduction to New Zealand fiction.."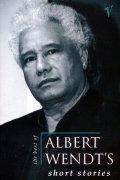 $25.00
NZD
Category: New Zealand Fiction | Reading Level: very good
Albert Wendt, the award-winning Samoan author, is acknowledged as one of the Pacific's major writers. His short stories, providing a complex and profound understanding of people and the world, have been read and praised in New Zealand and internationally. This new collection brings together his classic stories published in the Flying-fox in a Freedom Tree (1974) and the Birth and Death of the Miracle Man and Other Stories (1986), together with previously uncollected stories and some exciting new work. ...Show more
$150.00
NZD
Category: New Zealand Fiction | Reading Level: near fine
John Hobson, a geneticist, wakes one morning to find his watch stopped at 6:12. The streets are deserted, there are no signs of life or death anywhere, and every clock he finds has stopped: at 6:12."The Quiet Earth" is a gripping, utterly absorbing New Zealand cult classic.
$20.00
NZD
Category: New Zealand Fiction | Reading Level: very good
Jacket design by Biro. Simon Jay is the pseudonym of Colin Alexander
$8.00
NZD
Category: Fiction | Reading Level: good
In a time not too far from our own, a colourful and bizarre group of travellers brave a post apocalyptic landscape - the acrobats, clowns, trapeze artists, jugglers and musicians who make up Maddigan's Fantasia. At the centre of the troupe is 12-year-old Garland, daughter of the late Ferdy Maddigan, Fan tasia's ringmaster. Garland has made this trip many times, but this time the journey offers frightening new challenges ? including three mysterious children who join with no explanation of their origin, who become a dangerous enigma for Garland who slowly unlocks their secret. The story is vintage Mahy - a stunning and imaginative story with superb characters.The television series was filmed in New Zealand, with award-winning Australian producer Ewen Burnett (Bootleg BAFTA 2003 award for Best Children's Television Drama) and John Barnett of South Pacific Pictures, the company that produced Whalerider, and is destined to become an international classic. 13 Part TV Series scheduled to commence 7pm Saturday 11th March 2006 on TV3. TV TIE-IN EDITION OF MADDIGAN'S FANTASIA WHICH IS SHORTLISTED IN THE NEW ZEALAND POST BOOK AWARDS 2006 ...Show more