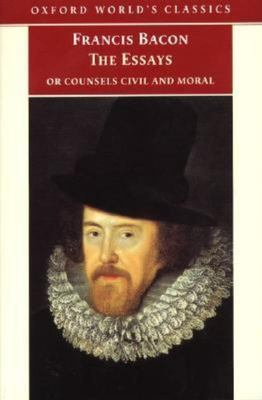 $10.00
NZD
Category: Essays | Series: Oxford World's Classics Ser. | Reading Level: very good
`their excellence and their value consisted in being the observations of a strong mind operating upon life; and in consequence you find what you seldom find in other books.'Samuel JohnsonCelebrated today as a writer and scientist, Francis Bacon was for the most part of his life occupied with the law and public affairs at a high level. Although personally devastating, his fall from public office in 1621 nonetheless served to liberate him for his own work and the last five years ofhis life saw an enormous output in the most varied fields. It is to this period that we owe the last and most popular work published in his lifetime, the Essays or Counsels, Civil and Moral (1625) Focusing on the ethical, political and historical constraints and influences on human behaviour andfollowing principles laid down by rhetorical theory, Bacon sought to systematize his observations on such diverse topics as beauty, deformity, fortune, adversity, ambition, friendship, truth, marriage, atheism and superstition. Persuasive and diagnostic, his Essays are valued for many reasons, notleast their combination of a dispassionate observation of human life with powerfully expressed moral judgements. This edition is based on the Oxford Authors series complete with notes on Bacon's rich vocabulary and substantial annotation. ...Show more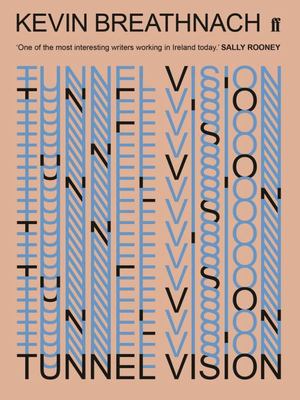 $16.00
NZD
Category: Essays | Reading Level: very good
A lethal cocktail of memoir and criticism. A documentary through the speaker's post-adolescent relationships. An arrangement of time in Chemnitz, Bergen, Dublin, Paris, Gwangju, Munich and Madrid. An intimate portrayal of unstable masculinity and sexual repression. A study in artifice, honesty, faith an d the image. An autobiography of a compulsive liar. Brave, wild, and genre-bending, Tunnel Vision launches one of the finest new essayists around. ...Show more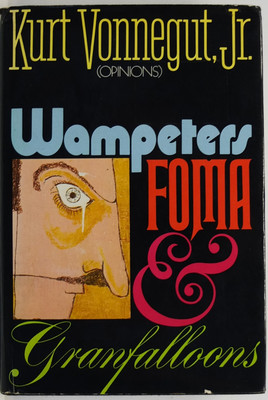 $25.00
NZD
Category: Essays | Reading Level: good very good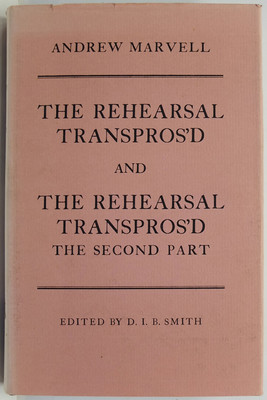 $35.00
NZD
Category: Essays | Reading Level: very good
A scholarly edition of Rehearsal Transpros'd by Donal Ian Brice Smith. The edition presents an authoritative text, together with an introduction, commentary notes, and scholarly apparatus.
$18.00
NZD
Category: Essays | Reading Level: very good
This new collection of essays by the author of Life at the Bottom bears the unmistakable stamp of Theodore Dalrymple's bracingly clearsighted view of the human condition. In these pieces, Dr. Dalrymple ranges over literature and ideas, from Shakespeare to Marx, from the breakdown of Islam to the legaliz ation of drugs. Here is a book that restores our faith in the central importance of literature and criticism to our civilization. Theodore Dalrymple is the best doctor-writer since William Carlos Williams.-Peggy Noonan. Includes When Islam Breaks Down, named the best journal article of 2004 by David Brooks of the New York Times. ...Show more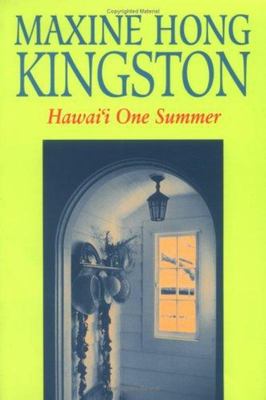 $12.00
NZD
Category: Essays | Reading Level: very good
"I did not wait for twenty years to write the pieces in this book, which is like a diary. There is sometimes only a week or two between an event and my writing about it. I wrote about my son's surfing upon coming home from it. I wrote about the high school reunion before going to it. The result is that I am making up meanings as I go along. Which is the way I live anyway. There is a lot of detailed doubt here." In this collection of eleven pieces, originally issued as a limited hand-printed edition, Maxine Hong Kingston does not attempt to capture Hawai'i but "instead and incidentally" to describe her "piece by piece, and hope that the sum praises her." The essays provide readers with a generous sampling of Kingston's signature: an angle of vision, exquisitely balanced and clear-sighted, that awakens one to a knowledge of things. ...Show more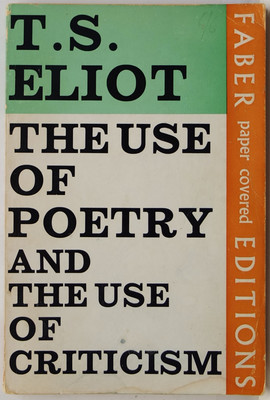 $8.00
NZD
Category: Essays | Reading Level: good
$18.00
NZD
Category: Essays | Reading Level: near fine
Ranging from remote provinces in China and Cambodia to pre- and post-war Yiddish Poland, Kurdish Iraq and Iran, and Indigenous and present-day Melbourne, Arnold Zable's quartet of stories depicts the ebbs and flows of trauma and healing, memory and forgetting, the ancient and the contemporary. And ever- recurring journeys in search of belonging. Arnold Zable is a highly acclaimed novelist, storyteller and human rights advocate. His works include Cafe Scheherazade, Scraps of Heaven, Violin Lessonsand The Fighter, which was shortlisted for a Victorian Premier's Literary Award and a New South Wales Premier's Literary Award. Zable lives in Melbourne. 'Zable elevates history into near mythical tales of wonder.' Australian 'This is a man who truly believes in the power of stories.' Age ...Show more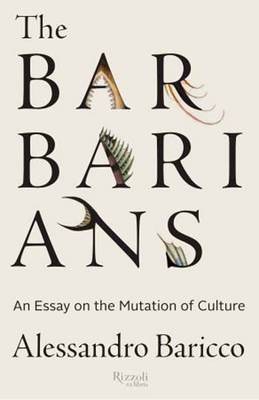 $14.00
NZD
Category: Essays | Reading Level: very good
From one of Italy's most respected literary voices, a manifesto on the state of global culture and how connectivity is changing the way we experience it. For the gatekeepers of traditional high culture, the rise of young ambitious outsiders has indeed seemed like nothing short of a barbarian invasion. I n this concise and powerful manifesto, Alessandro Baricco explores a handful of realms that have been "plundered"-wine, soccer, music, and books-and extrapolates that it is not a case of old values against new but a widespread mutation that we are all part of, leading toward a different way of having experiences and creating meaning. ...Show more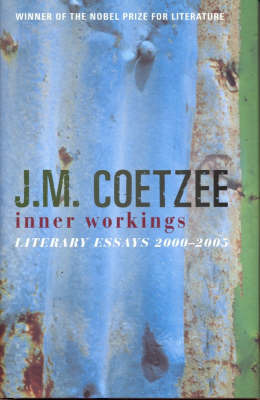 $14.00
NZD
Category: Essays | Reading Level: very good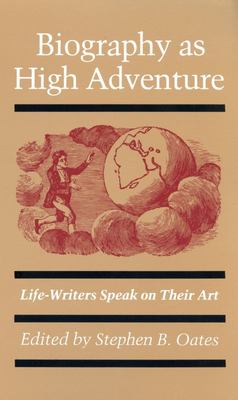 $10.00
NZD
Category: Essays | Reading Level: very good
In this volume ten distinguished biographers discuss the principles and practices of their craft.