$12.00
NZD
Category: Fiction | Reading Level: very good
In a highly awaited new novel, Kate DiCamillo conjures a haunting fable about trusting the unexpected and making the extraordinary come true. What if? Why not? Could it be? When a fortuneteller's tent appears in the market square of the city of Baltese, orphan Peter Augustus Duchene knows the questions that he needs to ask: Does his sister still live? And if so, how can he find her? The fortuneteller's mysterious answer (an elephant! An elephant will lead him there!) sets off a chain of events so remarkable, so impossible, that you will hardly dare to believe it s true. With atmospheric illustrations by fine artist Yoko Tanaka, here is a dreamlike and captivating tale that could only be narrated by Newbery Medalist Kate DiCamillo. In this timeless fable, she evokes the largest of themes hope and belonging, desire and compassion with the lightness of a magician s touch." ...Show more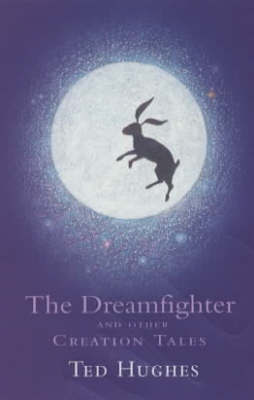 $15.00
NZD
Category: Fiction | Reading Level: very good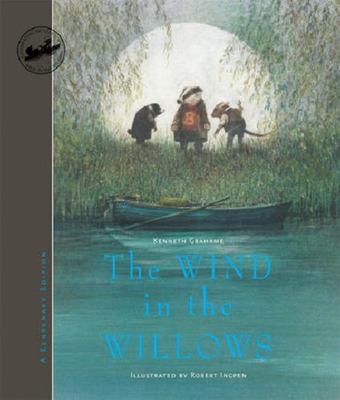 $25.00
NZD
Category: Fiction | Reading Level: near fine
Kenneth Graham's The Wind in the Willows is one of the most celebrated works of literature for children, and this Penguin Classics edition contains notes and an introduction by Gillian Avery.Meek little Mole, wilful Ratty, Badger the perennial bachelor, and petulant, boastful Toad- over one hundred year s since their first appearance in 1908, they've become emblematic archetypes of eccentricity, folly and friendship. And their misadventures - in gypsy caravans, stolen sports cars, and their beloved Wild Wood - continue to capture readers' imaginations and warm their hearts long after they grow up. Begun as a series of letters from Kenneth Grahame to his son, The Wind in the Willows is a timeless tale of animal cunning and human camaraderie.This Penguin Classics edition features an appendix of the letters in which Grahame first related the exploits of Toad, and new introduction by children's literature historian Gillian Avery.Kenneth Grahame (1859-1932) was an English bank official, writer, author of The Wind in the Willows(1908), set in the idyllic English countryside. The work established Grahame's international reputation as a writer of children's books and has deeply influenced fantasy literature.If you enjoyed The Wind in the Willows, you might enjoy JM Barrie's Peter Pan, also available in Penguin Classics.'A charming book'Terry Jones ...Show more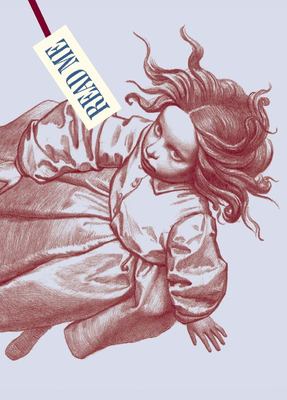 $30.00
NZD
Category: Fiction | Reading Level: near fine
One of the most original books in world literature, Lewis Carroll's tale of childhood whimsy has something to offer everyone with enough curiosity to follow Alice down the rabbit hole. This limited edition is distinguished by Iassen Ghuiselev's extraordinary illustrations, whose master stroke was to cre ate one painting that tells the entire adventure. A tour de force of innovative book illustration and design and embellished with exquisite calligraphy, this is an essential addition to every Alice in Wonderland collection. ...Show more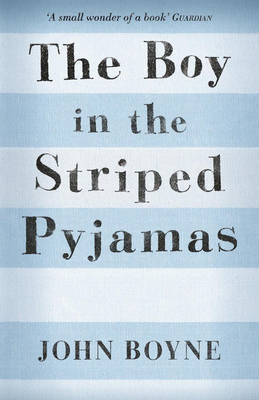 $7.00
NZD
Category: Fiction | Reading Level: very good
It is Berlin, year 1942. When Bruno returns home from school one day, he discovers that his belongings are being packed in crates. His father has received a promotion and the family must move from their home to a new house far far away, where there is no one to play with and nothing to do. A tall fence running alongside stretches as far as the eye can see and cuts him off from the strange people he can see in the distance. But Bruno longs to be an explorer and decides that there must be more to this desolate new place than meets the eye. While exploring his new environment, he meets another boy whose life and circumstances are very different to his own, and their meeting results in a friendship that has devastating consequences. ...Show more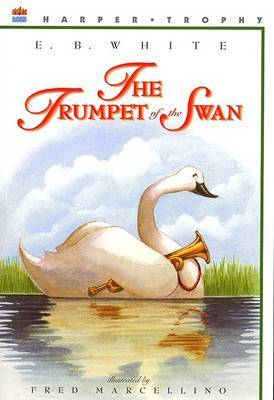 $7.00
NZD
Category: Fiction | Reading Level: very good
Louis, a voiceless Trumpeter swan, finds himself far from his wilderness home when he determines to communicate by learning to play a stolen trumpet.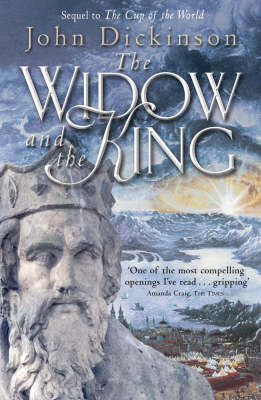 $8.00
NZD
Category: Science Fiction & Fantasy | Reading Level: very good
This stunning book opens twelve years after the end of "The Cup of the World" and tells the story of Ambrose, son of Phaedra and last in the king's line, who is living exiled with his mother in the dilapidated manor of Tarceny. Ambrose's life is threatened by the hooded priest of the Undercraft, an ance stral spirit of pure evil who must end Ambrose's life in order to survive himself. And even when Ambrose is hidden within the house of the Widow of Develin, a hallowed place of learning and haven of education, the priest and his minions slowly and subtly infiltrate within, subverting the minds of those most educated and powerful and leaving Ambrose in mortal danger. This book is about the meaning of kingship, the relationship between father and son, mother and son, the importance of courage and knowledge, innocence and experience. It is a huge and marvellous read - challenging and uplifting. ...Show more
$8.00
NZD
Category: Fiction | Series: Discworld #1 | Reading Level: very good
In the beginning there was...a turtle.Somewhere on the frontier between thought and reality exists the Discworld, a parallel time and place which might sound and smell very much like our own, but which looks completely different. Particularly as it?s carried though space on the back of a giant turtle (s ex unknown). It plays by different rules.But then, some things are the same everywhere. The Disc?s very existence is about to be threatened by a strange new blight- the world?s first tourist, upon whose survival rests the peace and prosperity of the land. Unfortunately, the person charged with maintaining that survival in the face of robbers, mercenaries and, well, Death, is a spectacularly inept wizard... ...Show more
$10.00
NZD
Category: Fiction | Reading Level: near fine
Here is a thing everyone wants: A miracle. Here is a thing everyone fears: What it takes to get one. Any visitor to Bicho Raro, Colorado is likely to find a landscape of dark saints, forbidden love, scientific dreams, miracle-mad owls, estranged affections, one or two orphans, and a sky full of watchful desert stars. At the heart of this place you will find the Soria family, who all have the ability to perform unusual miracles. And at the heart of this family are three cousins longing to change its future: Beatriz, the girl without feelings, who wants only to be free to examine her thoughts; Daniel, the Saint of Bicho Raro, who performs miracles for everyone but himself; and Joaquin, who spends his nights running a renegade radio station under the name Diablo Diablo. They are all looking for a miracle. But the miracles of Bicho Raro are never quite what you expect. Maggie Stiefvater has been called "a master storyteller" by USA Today and "wildly imaginative" by Entertainment Weekly. Now, with All the Crooked Saints, she gives us the extraordinary story of an extraordinary family, a masterful tale of love, fear, darkness, and redemption. ...Show more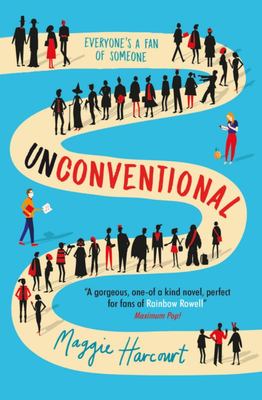 $10.00
NZD
Category: Fiction | Reading Level: very good
Lexi Angelo has grown up helping her dad with his events business. She likes to stay behind the scenes, planning and organizing...until author Aidan Green - messy haired and annoyingly arrogant - arrives unannounced at the first event of the year. Then Lexi's life is thrown into disarray. In a flurry of late-night conversations, mixed messages and butterflies, Lexi discovers that some things can't be planned. Things like falling in love... ...Show more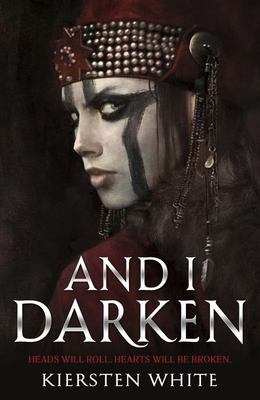 $10.00
NZD
Category: Fiction | Series: The Conqueror's Saga | Reading Level: very good
No one expects a princess to be brutal. And Lada Dragwyla likes it that way. Ever since she and her brother were abandoned by their father to be raised in the Ottoman sultan?s courts, Lada has known that ruthlessness is the key to survival. For the lineage that makes her and her brother special also mak es them targets. Lada hones her skills as a warrior as she nurtures plans to wreak revenge on the empire that holds her captive. Then she and Radu meet the sultan?s son, Mehmed, and everything changes. Now Mehmed unwittingly stands between Lada and Radu as they transform from siblings to rivals, and the ties of love and loyalty that bind them together are stretched to breaking point. The first of an epic new trilogy starring the ultimate anti-princess who does not have a gentle heart. Lada knows how to wield a sword, and she'll stop at nothing to keep herself and her brother alive. ...Show more
$10.00
NZD
Category: Fiction | Series: The Queen's Rising
"Grave Mercy" meets "Red Queen" in this epic debut fantasy, inspired by Renaissance France, about an outcast who finds herself bound to a disgraced lord and entangled in his plot to overthrow the current king.