Sisters
by Daisy Johnson
$10.00
NZD
Category: Literary Fiction | Reading Level: very good
The electrifying new novel from the Booker shortlisted author of Everything Under. 'A short sharp explosion of a gothic thriller whose tension ratchets up and up to an ending of extraordinary lyricism and virtuosity' Observer. Something unspeakable has happened to sisters July and September. Desperate f or a fresh start, their mother Sheela moves them across the country to an old family house that has a troubled life of its own. Noises come from behind the walls. Lights flicker of their own accord. Sleep feels impossible, dreams are endless. In their new, unsettling surroundings, July finds that the fierce bond she's always had with September - forged with a blood promise when they were children - is beginning to change in ways she cannot understand. Taut, transfixing and profoundly moving, Sisters explodes with the fury and joy of adolescence. It is a story of sibling love and sibling envy to rival Shirley Jackson and Stephen King. With Sisters, Daisy Johnson confirms her standing among the most inventive and exciting young writers at work today.   ...Show more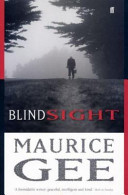 $14.00
NZD
Category: New Zealand Fiction | Reading Level: very good
'Father taught us how not to love...' So begins Maurice Gee's latest novel of 'Wellington noir' (The Times). Narrated by Alice, as an old woman looking back over the mistakes and tragedy of her family history, Blindsight is a corruscating look at the evil we are capable of inflicting upon each other. At the heart of the story lies the strange relationship between Alice and her brother, Gordon, and the mystery behind their estrangement. Only ever afforded Alice's take on events, Gee masterfully contructs a tale of unreliability. As he traces these unhappy lives over a period of forty years, the narrative only gradually gives up the dark family secrets. Published by Faber for over thirty years, Maurice Gee was among ten of New Zealand's greatest living artists named by the Arts Foundation of New Zealand Acclaimed in the Guardian for his 'terrifically entertaining fiction of villainy and betrayal, wry social history and deft political analysis' ... ...Show more
$10.00
NZD
Category: New Zealand Fiction | Reading Level: good
Originally published in 1973, this story of star-crossed lovers spotlights the complex nature of love, freedom, and racism in New Zealand. Samoan writer Albert Wendt's first novel, Sons for the Return Home, has long been out of print. Yet, readers continue to respond to the clarity of vision in this sim ple, powerful story of cross-cultural encounter. ...Show more
$10.00
NZD
Category: Literary Fiction | Reading Level: very good
The story of George, a young man whose works resemble those of Thomas Wolfe. It describes George's evolution from a small-town southern boy to struggling New York novelist. The second half of the book is devoted to George's affair with a sophisticated married woman.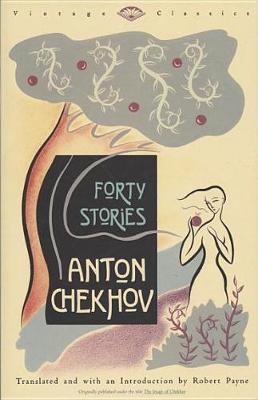 $12.00
NZD
Category: Classic fiction | Reading Level: very good
Selected stories from each period of Chekhov's career offer a humorous look at ordinary people in trying situations.