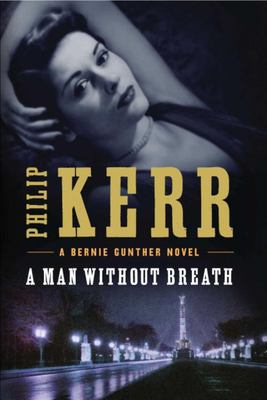 $15.00
NZD
Category: Hardback fiction | Series: A\Bernie Gunther Novel Ser. | Reading Level: very good
From the national bestselling author of Prague Fatale , a powerful new thriller that returns Bernie Gunther, our sardonic Berlin cop, to the Eastern Front. Berlin, March, 1943. A month has passed since the stunning defeat at Stalingrad. Though Hitler insists Germany is winning the war, commanders on the ground know better. Morale is low, discipline at risk. Now word has reached Berlin of a Red massacre of Polish officers in the Katyn Forest near Smolensk. If true, the message it would send to the troops is clear: Fight on or risk certain death. For once, both the Wehrmacht and Propaganda Minister Goebbels want the same thing: irrefutable evidence of this Russian atrocity. To the Wehrmacht, such proof will soften the reality of its own war crimes in the eyes of the victors. For Goebbels, such proof could turn the tide of war by destroying the Alliance, cutting Russia off from its western supply lines. Both parties agree that the ensuing investigation must be overseen by a professional trained in sifting evidence and interrogating witnesses. Anything that smells of incompetence or tampering will defeat their purposes. And so Bernie Gunther is dispatched to Smolensk, where truth is as much a victim of war as those poor dead Polish officers. Smolensk, March, 1943. Army Group Center is an enclave of Prussian aristocrats who have owned the Wehrmacht almost as long as they' ve owned their baronial estates, an officer class whose families have been intermarrying for generations. The wisecracking, rough-edged Gunther is not a good fit. He is, after all, a Berlin bull. But he has a far bigger concern than sharp elbows and supercilious stares, for somewhere in this mix is a cunning and savage killer who has left a trail of bloody victims. This is no psycho case. This is a man with motive enough to kill and skills enough to leave no trace of himself. Bad luck that in this war zone, such skills are two-a-penny. Somehow Bernie must put a face to this killer before he puts an end to Bernie. ...Show more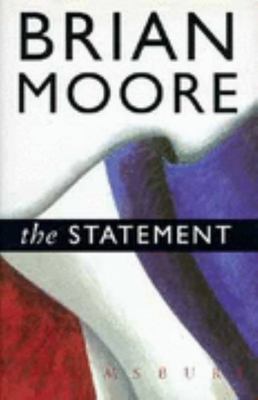 $15.00
NZD
Category: Hardback fiction | Reading Level: very good
For more than 30 years, Brian Moore has been writing works that are internationally admired by critics and fans. Author Graham Greene called Brian Moore his "favorite living novelist." Combining tightly constructed suspense and a superb eye for character, this novel emerges from the pages of recent hist ory, yet harbors a timeless conflict. Pierre Brossard is a war criminal. He is wanted for killing a group of Jews in southern France during World War II. With the aid of the Catholic Church and government contacts, he has managed to avoid capture for almost 50 years. But now his allies are growing old, and the political climate is changing. The wily Brossard is about to lose his protection; how much is he willing to risk to retain it? Moore infuses each of his books with a challenging perspective and a different moral dilemma. In The Statement, he traces the escalation of a deadly clash between personal responsibility and public guilt. It is no wonder than many of Brian Moore's novels have been nominated for Britain's prestigious Booker Prize. ...Show more
$15.00
NZD
Category: Hardback fiction | Reading Level: very good
Brian Moore, born in Ireland and now living in the United States, has received many awards for his exceptional novels, including the Canadian Governor General's Award for Fiction and honors from the U.S. Institute of Arts and Letters. Short listed for the Booker Prize, Lies of Silence paints a riveting and intimate portrait of Ireland's bloody political struggles. Michael Dillon is climbing the ladder of success. He is manager of a luxury hotel in Belfast; his wife is gorgeous; his girlfriend adores him. The IRA has a deadly plan, however, which will put Michael in an impossible position-caught between bombs and conflicting loyalties. Lies of Silence provides an intense, intelligent commentary on the moral dilemmas caused by revolutionary politics. And the superb narration, by one of our most accomplished British readers, whisks the listener toward an unexpected and unforgettable conclusion. ...Show more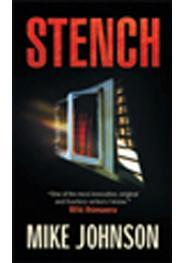 Stench
by Mike Johnson
$10.00
NZD
Category: New Zealand Fiction | Reading Level: good
"After they closed down the hospital, before selling it off to the bulldozers, a few of us broke in at night through a loose window at the back and ran around the corridors in the dim light playing ghosts and dead people. "That part was fun…" These are the opening lines of Mike Johnson's sixth novel, Stench. The book begins simply and beguilingly in a small NZ town, but soon widens and deepens into a powerful tale of a whole town's descent into fear and frenzy. A group of teenagers become party to a terrible secret: something lies beneath the floor of the old hospital, something that gives off a stench capable of changing people, warping their minds and their spirits, enslaving them. The action is seen through the eyes of one of these teenagers, the youngest and lowliest of them, a girl they all call Baby. The people of Hikitarua think Baby is a simpleton because she has a speech impediment and has difficulty communicating. But, at least in her own mind, she is the only one who can see clearly what is happening, and who desperately tries to prevent the unfolding tragedy. The only one who can save the town – or destroy it. With the action taking place over three or four drought-filled, hot, wind-driven days, this home-grown horror story snaps the reader up in a vice-like grip that doesn't let go until the last line. Small-town New Zealand will never be the same again. Stench begins innocently enough, but grows into an intense and fantastic tale of terror that will seize your imagination and refuse to let it go. This is Mike Johnson at his gripping and Gothic best. What do people think of STENCHm "From book to book Mike Johnson keeps you guessing. What will he come up with nextn With Stench he continues his career as one of the most innovative, original and fearless writers I know." - Witi Ihimaera "Elegantly written, intensely readable and very, very creepy, Stench is certainly worth a look for devotees of horror fiction. But though it can creditably stand as a member of the genre (up there with some of the very finest of them) this stylish and intelligent novel offers much more. Readers who don't have an appreciation for horror will also find much to admire in Stench – as long as they aren't too squeamish." Reviewed by Kate Loughmane Gulf News 6 May 2004 "… Mike Johnson writes coherent English and builds his story and his characters layer by layer. The ambiguity of the characters and the issues of truth bouncing off facts and confused perceptions makes Stench a book to mull over." Reviewed by Robin List Wairarapa Times-Age 29 May 2004 "It's a clammy nightmare of a book, twisting together its strands of familiarity and fantasy with a gruesome momentum." Reviewed by Victor Billot Otago Daily Times 5 June 2004 "Johnson offers a homegrown version of [Stephen King and Philip K Dick's take] on malevolence, anxiety and paranoia. It's very stylishly and skilfully done, as he knocks out a lean narrative that is economical to the max…" Reviewed by David Eggleton Listener 5 June 2004 "…an effectively revolting yarn…" Reviewed by Nicholas Reid Dominion Post 5 June 2004 ...Show more
$10.00
NZD
Category: New Zealand Fiction | Reading Level: good
"The Bone People" is a love story. It begins when a mute six-year-old, full of blasting hurt and strange charm, wanders off the beach and into the home of a despairing artist. Kerwin has given up everything but drinking, thinking and fishing, but the arrival of the boy Simon, and later on, of his Maori foster-father Joe, drags them all into the gyre of possibilities. Cruel, funny, ardent and beautiful, "The Bone People" is a powerful and visionary New Zealand fable. ...Show more
$6.00
NZD
Category: Vintage Fiction | Reading Level: good
In these wickedly anarchic stories, Dahl explores the dark, sinister side of the psyche: the cunning, sly, selfish part of human nature that makes for unexpected outcomes and horrifying conclusions.
Junky
by William S. Burroughs; Allen Ginsberg (Introduction by)
$6.00
NZD
Category: Vintage Fiction | Reading Level: good
Junk is not, like alcohol or a weed, a means to increased enjoyment of life. Junk is not a kick. It is a way of life. In his debut novel, Junky , Burroughs fictionalized his experiences using and peddling heroin and other drugs in the 1950s into a work that reads like a field report from the underworld of post-war America. The Burroughs-like protagonist of the novel, Bill Lee, see-saws between periods of addiction and rehab, using a panoply of substances including heroin, cocaine, marijuana, paregoric (a weak tincture of opium) and goof balls (barbiturate), amongst others. For this definitive edition, renowned Burroughs scholar Oliver Harris has gone back to archival typescripts to re-created the author's original text word by word. From the tenements of New York to the queer bars of New Orleans, Junky takes the reader into a world at once long-forgotten and still with us today. Burroughs' s first novel is a cult classic and a critical part of his oeuvre. ...Show more
$6.00
NZD
Category: Vintage Fiction | Series: The\Sea of Fertility Ser. | Reading Level: very good
As the dramatic climax of The Sea of Fertility, The Decay of the Angel brings together themes that have branched through the three previous novels--the meaning (and decay) of Japan's courtly tradition, the essence and value of Buddhist philosophy, and Mishima's apocalyptic vision of the modern age.