$6.00
NZD
Category: Latin Literature | Series: Penguin Great Loves | Reading Level: very good
From the fall of Troy to the deadly Harpies, Aeneas' epic voyage is filled with tragedy, destruction and omens of danger. As he recounts his adventures to Dido, who gives him sanctuary, they fall in love. But the Gods intervene and Aeneas realizes their relationship cannot last. United by the theme of l ove, the writings in the "Great Loves" series span over two thousand years and vastly different worlds. Readers will be introduced to love's endlessly fascinating possibilities and extremities: romantic love, platonic love, erotic love, gay love, virginal love, adulterous love, parental love, filial love, nostalgic love, unrequited love, illicit love, not to mention lost love, twisted and obsessional love... ...Show more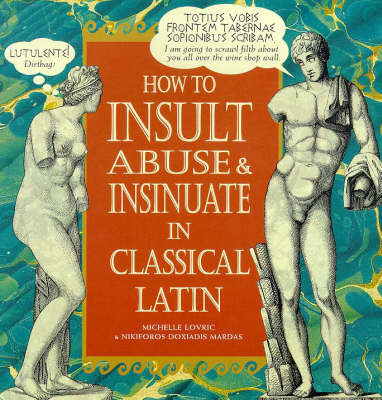 $8.00
NZD
Category: Latin Literature | Reading Level: very good
A humourous repertoire of classical invective, using the language of Cicero, Martial, Ovid, Catullus, Horace and others. Arranged in sections for the sexless, gormless, worthless and unscrupulous, with regional taunts and threats. Contains illustrations from classical sources.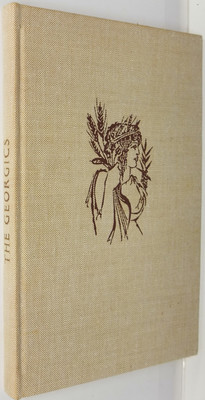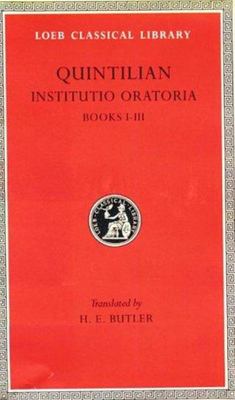 $25.00
NZD
Category: Latin Literature | Series: Loeb Classical Library | Reading Level: very good
Quintilian was born in Spain about A.D. 35; he became a well-known and prosperous teacher of rhetoric in Rome, probably the first to receive a salary as such from public funds. His Institutio Oratoria (Training of an Orator), a comprehensive training program in twelve books, draws on his own rich expe rience. Here Quintilian gives guidelines for proper schooling (beginning with the young boy); analyzes the structure of speeches and recommends devices for engaging listeners and appealing to their emotions; reviews a wide range of Greek and Latin authors of use to the orator; and counsels on memory, delivery, and gestures. This practical guide, in lucid style, provides valuable insight on Roman education. The work also yields many a memorable comment on the styles of various writers. ...Show more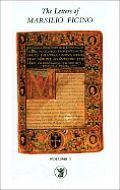 $15.00
NZD
Category: Biography | Reading Level: good
The problems which troubled people's minds during the Italian Renaissance were much the same as today. In trying to cope with them, many deep thinking people turned to Marsilio Ficino for help. Through his letters he advised, encouraged, and occasionally reproved them. Fearlessly he expressed the truth and his wisdom influenced many of the finest Western minds. He numbered statesmen, popes, artists, scientists, and philosophers amongst his circle. ...Show more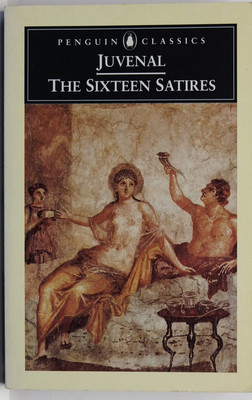 $12.00
NZD
Category: Latin Literature | Series: Classics Ser.
Juvenal's Satires create a fascinating (and immediately familiar) world of whores, fortune-tellers, boozy politicians, slick lawyers, shameless sycophants, ageing flirts and downtrodden teachers Perhaps more than any other writer, Juvenal (c. 55-138 AD) captures the splendour, the squalor and the sheer vibrant energy of everyday Roman life. A member of the traditional land-owning class which was rapidly seeing power slip into the hands of dynamic outsiders, he offers equally savage portraits of decadent aristocrats; women interested only in 'rough trade' like actors and gladiators; and the jumped-up sons of panders and auctioneers. He constantly compares the corruption of his own generation with their stern upright forebears. And he makes us feel from within the deep humiliation of having to dance attendance on rich but odious patrons. Green's celebrated translation is fully annotated and clarifies all references and allusions in the text, making it equally suitable for students and for continuous reading. For this new edition it has been substantially revised throughout to give it an even more contemporary flavour. For more than seventy years, Penguin has been the leading publisher of classic literature in the English-speaking world. With more than 1,700 titles, Penguin Classics represents a global bookshelf of the best works throughout history and across genres and disciplines. Readers trust the series to provide authoritative texts enhanced by introductions and notes by distinguished scholars and contemporary authors, as well as up-to-date translations by award-winning translators. ...Show more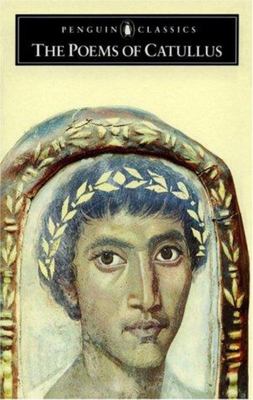 The Poems of Catullus
by Gaius Valerius Catullus; Peter Whigham (Translator)
$8.00
NZD
Category: Latin Literature | Series: Classics Ser.
Of all Greek and Latin poets Catullus is perhaps the most accessible to the modern reader. Dealing candidly with the basic human emotions of love and hate, his virile, personal tone exerts a powerful appeal on all kinds of readers. The 116 poems collected in this new translation include thefamous Lesbia poems and display the full range of Catullus's mastery of lyric meter, mythological themes, and epigrammatic invective and wit. ...Show more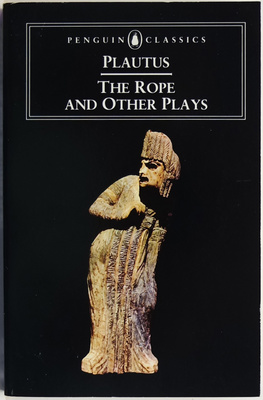 $10.00
NZD
Category: Latin Literature | Series: Classics Ser. | Reading Level: very good
Brilliantly adapting Greek New Comedy for Roman audiences, the sublime comedies of Plautus (c. 254 -184 bc ) are the earliest surviving complete works of Latin literature.
$5.00
NZD
Category: Latin Literature | Series: Classics Ser. | Reading Level: good
One of the supreme comic writers of the Roman world, Plautus (c.254-184 BC), skilfully adapted classic Greek comic models to the manners and customs of his day. This collection features a varied selection of his finest plays, from the light-hearted comedy Pseudolus, in which the lovesick Calidorus and h is slave try to liberate his lover from her pimp, to the more subversive The Prisoners, which raises serious questions about the role of slavery. Also included are The Brothers Menaechmus, which formed the prototype for Shakespeare's The Comedy of Errors, and The Pot of Gold, whose old miser Euclio is a glorious study in avarice. Throughout, Plautus breathes new, brilliant life into classic comic types - including deceitful twins, scheming slaves, bitter old men and swaggering soldiers - creating an entertaining critique of Roman life and values. ...Show more