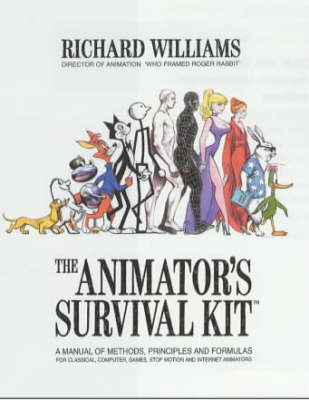 $35.00
NZD
Category: Practical Art | Reading Level: very good
A guide from the director of "Who Framed Roger Rabbit?"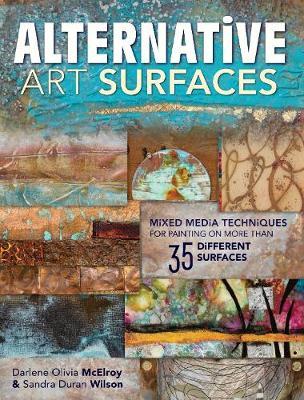 $20.00
NZD
Category: Practical Art | Reading Level: very good
Indulge your creative curiosity and take your art off the canvas, off the board, and into the brave new world of Alternative Art Surfaces! Mixed-media powerhouse duo Darlene Olivia McElroy and Sandra Duran Wilson, authors of the best-selling books Image Transfer Workshop, Surface Treatment Workshop and Mixed Media Revolution, blaze new creative territory with more than 100 techniques for working on more than 35 unique surfaces in this, their jam-packed fourth book!You'll find something new and exciting on every page:More than 35 alternative surfaces, including galvanized tin, mica, rawhide, nylon, unsanded grout, slate, spray foam and more. More than 100 techniques for painting, sculpting, creating textures, encasing, carving, printing, transferring and more. More than 125 tips for troubleshooting, preparing your surfaces, finishing and mounting your art, and taking your work to the next level. More than 50 inspiring finished pieces of art showcasing the surfaces and techniques. ...Show more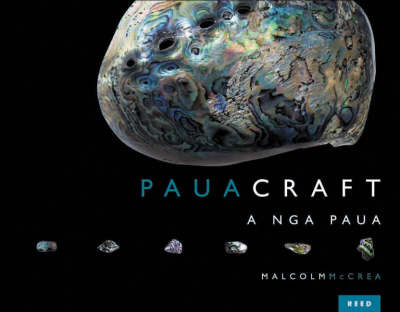 $14.00
NZD
Category: New Zealand | Reading Level: very good
Over 50 full colour photos present intricate pendant designs hand-crafted from New Zealand Paua Shell accompanied by practical advice on the equipment and methods required to hand-craft objects made from this beautiful, naturally-occurring material. The author dips into a rich store of Maori symbology a nd traditional iconography, touching on the significance of designs such as dolphins, whales and whale flukes, cats and dogs, other native animals, the koru, the silver fern, fish-hooks, circles and some astrological and religious signs.Interesting information on the biology of several paua species, differing shell grades, restrictions on collecting and the traditional use of paua shell complement valuable advice on conceptual designs for pendants and jewellery, working with hand-tools and power-tools, vital safety issues, buying and selling paua and New Zealand paua shell suppliers. First published 2005. ...Show more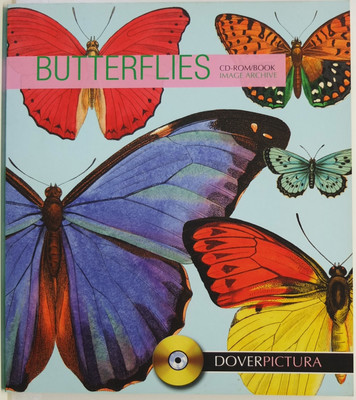 $14.00
NZD
Category: Practical Art | Reading Level: very good
The designs and illustrations in this collection have been gathered from many rare and unusual sources. Realistic to decorative images include single designs, combinations, allover patterns, motifs, and a host of other formats. More than 230 images make this treasury an invaluable resource for projects of all kinds. ...Show more

Flowers: CD Rom/Book Image Archive
by Dover Publications Inc. Staff (Created by); Dover Clip Art Editors
$14.00
NZD
Category: Practical Art | Series: Dover Pictura Electronic Clip Art Ser. | Reading Level: very good
Bursting with superior botanical illustrations, this gorgeous collection features more than 200 blossoms and bouquets, hand-picked from the rarest sources. Glorious full-color images -- carefully selected and meticulously reproduced from hard-to-find publications -- provide a rich resource that spans ma ny periods and styles. ...Show more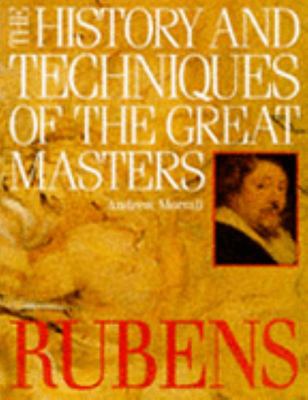 $12.00
NZD
Category: Artists | Reading Level: very good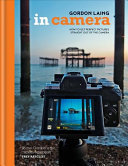 $15.00
NZD
Category: Practical Art | Reading Level: very good
With amazing low-light capabilities, incredible definition, intelligent autofocus and a host of other features, digital cameras have now become so powerful that they have left their users behind. Most photographers can take competent shots in a range of conditions, or fix imperfect exposures in Photosho p or Lightroom, but very few have the skill to push their cameras to the limit and capture the perfect shot, under all conditions, with no post-processing required. In Camera is the perfect way to take your photography to that level; to master your camera, understand light, exposure and composition, and make amazing photographs, whatever your camera, without cheating after the event. One hundred of Gordon's beautiful photos are given his own expert commentary; full settings and camera details are included, and a host of tips and tricks let photographers of any level learn something from every example. The shots are taken with a wide range of cameras, and the emphasis is on getting results by improving your own skills, not wasting money on expensive equipment. ...Show more

$12.00
NZD
Category: Practical Art | Reading Level: very good
A guide to sculpting techniques in various media, from marble to concrete to bronze, wood and resin.
$12.00
NZD
Category: Practical Art | Series: In 10 Steps Ser. | Reading Level: near fine
Whether you're a complete beginner or keen to improve your skills, Pastels in 10 Steps is sure to help you on your way to becoming a true artist. Spanning various elements of this popular art form, this amazing guide will take you through all the essential techniques needed to produce fantastic artworks . Simply follow the series of below steps to master your skill, paint individual elements of a still life arrangement, then put them all together to create a beautifully composed and executed masterpiece. Steps include: 1 Prepare good foundations 2 Hone your use of colour 3 Learn about linear techniques 4 Experiment with impasto 5 Master the art of blending and layering 6 Create textural effects 7 Use erasing and graffito 8 Explore background colour 9 Get to grips with composition 10 Learn how to bring it all together ...Show more
Items per page:
1 - 9 of 9