$25.00
NZD
Category: Gardening | Series: Big Art | Reading Level: very good
The photographs in this book provide a magnificent record of some 30 European gardens and parks which date from the glorious days of the Renaissance, the Baroque and the 18th century and which in many cases have now been painstakingly restored to their original condition. The illustrations are complemen ted by essays tracing the history of ideas which accompanied the flowering of garden design, ISBN: 9783822805404 Title: GARDEN ARCHITECTURE IN EUROPE 1450-1800 Author: TASCHEN ROLF Year: 1990 Format: PAPERBACK Price: $10.00 Pages: 240 Dimension: 300mm X 240mm ...Show more
$15.00
NZD
Category: Architecture | Reading Level: very good
Showcases some of Australia's most beautiful houses by the sea. This book contains photographs of each house - the kitchen, the bedrooms, the living rooms and the terrace. The spectacular views, the interiors and the decorating ideas will provide inspiration to those looking for a sea change.
$45.00
NZD
Category: Architecture | Reading Level: near fine
One of the toughest challenges for architects and interior designers is providing a high-quality product whilst juggling with a budget. The delicate economic climate in many countries across the globe has further reinforced this trend, or need.
$60.00
NZD
Category: New Zealand | Reading Level: very good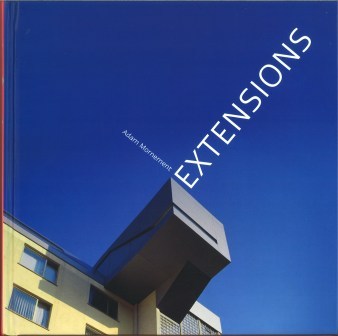 $35.00
NZD
Category: Architecture | Reading Level: very good
The vast majority of architects cut their teeth designing small-scale additions to private homes. Extensions can be added to roofs, gardens and underneath buildings or can even be strapped on to the sides.Following a brief introduction, the book is divided into chapters featuring 40 projects that extend spaces up, down, to the rear, to the side, on the roof, internally and outdoors. Each case study explains how the architects faced design challenges while at the same time meeting their clients' needs. Details covered include choice of materials, planning issues, time and cost.The book also raises issues that clients ought to consider when commissioning an architect to design an extension, from developing a brief to the finished product. At the end of the book there is practical advice for anyone thinking about extending their own property.It includes: Armadale House, Melbourne, Australia - Jackson Clements Burrows Architects; Brooklyn house, New York, USA - Baumann Architecture; Furniture maker's bedroom, Lille, France - Isabelle Menu and Luc Saison; Lightweight penthouse Stuttgart, Germany - Hartwig N. Schneider Architekten; Photographer's penthouse New York, USA - Christoff: Finio Architecture; House Ray 1, Vienna, Austria - Delugan Meissl Associated Architects; Rooftop bedrooms, Montrouge, France - Tectone; Underground entertainment space, London, UK - Granit Chartered Architects; Vermont Avenue House, Moss Beach, California, USA - Aidlin Darling Design; Villa at Lake Bled, Slovenia - Ofis Arhitekti; Violin House, Melbourne, Australia - Cassandra Complex; Symbiont Friedrich extension, Merzig, Germany - FloSundk; 57 South Hill Park, London, UK - Robert Dye Associates; Bell-Simpson House, Stirlingshire, UK - NORD Architecture; and Caristo House Sydney, Australia - Sam Crawford Architects.It also includes: Clifton Hill rear extension Melbourne, Australia - Adam Dettrick; Lee Residence, La Jolla, California, USA - Public; Patio House, Nantes, France - Michelle Pasquier; Rear family room, London, UK - Map Projects Ltd; Solar Umbrella, Venice, California, USA - Pugh + Scarpa; Tall Acres, Pittsford, New York, USA - Studio for Architecture; 50 Pilgrim's Lane, London, UK - Eldridge Smerin; Artist's studio, Vidreres, Spain - Josep Llobet; Casa A-F, Vallvidrera, Spain - exe.arquitectura; CG Annexe, Caldetas, Spain - Francesc Rife SL; Dirk Cove House, County Cork, Ireland - Niall McLaughlin; Frankfort House, Brussels, Belgium - Atelier d'Architecture Pierre Hebbelinck; New Cabana, Girona, Spain - Hidalgo Hartmann; and Santa Barbara Ranch House, Santa Barbara, California, USA - Nick Noyes Architecture.It also features: Villa 57+, Dortmund, Germany - ArchiFactory.de; Dr Gabka House, Munich, Germany - Landau + Kindelbacher Architekten; Duane Street Live/Work Space, New York, USA - Marpillero Pollak Architects; Manhattan roofterrace New York, USA - Studio Rinaldi; Terrace and swimming pool, Nantes, France - Murisserie Parent-Rachdi; Casa pR34, Mexico City, Mexico - Rojkind Arquitectos; Dragspelhuset, Lake Ovre Gla, Sweden - 24H Architecture; Loftcube, Germany - Studio Aisslinger; Rucksack House, Germany - Stefan Eberstadt; and Suspended bedroom, Paris, France - Emmanuel Combarel Dominique Marrec Architectes. ...Show more
$30.00
NZD
Category: New Zealand | Reading Level: near fine
A look at a range of small houses around New Zealand, and the strategies the owners used to get a toehold in the tight housing market. From building a secondary dwelling on an existing family section, to tiny houses on pocket handkerchief pieces of land, these approaches to housing will give ideas and i nspiration to all wondering how it can be possible to own a first home in the twenty-first century. Each entry begins with a statement about the strategy the owner used to achieve a home of their own. The houses range in size from 100 square metres right down to a very cosy 24 square metres! Beautifully photographed, and including plans and costs, the houses presented are in Puhoi, west and north Auckland, Raglan, Tamahere, Taupiri, Whanganui, New Plymouth, Wellington and Christchurch. ...Show more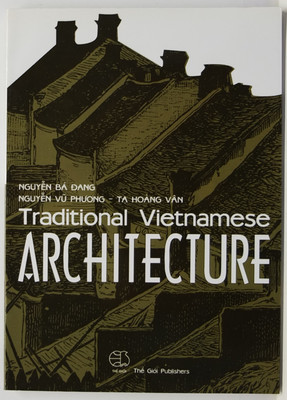 $15.00
NZD
Category: Architecture | Reading Level: very good
$20.00
NZD
Category: Interior design | Reading Level: very good
Jettison the old rulebooks about home decor and "undecorate" your space. As the founder and creative director of DwellStudio--which is famous for its brightly colored, graphic textile designs for home furnishings--designer Christiane Lemieux challenges tradition in a quintessentially American way, champ ioning a fresh, unconventional approach to creating a beautiful and comfortable home. Lemieux emboldens readers to push aside stuffy, professionally-designed decor, showing them instead how to infuse their own personality into their home. "Undecorate" profiles twenty homes from all over the country, revealing their owners' love of imperfection and penchant for surprise and unusual juxtapositions while inspiring readers to follow their own whimsy and practicalities in their personal spaces. An anglophile creates an English manor in Hollywood, mixing British flea-market finds with midcentury furniture. A car fanatic turns a vintage Airstream trailer into a master bedroom and situates it in the middle of a vast industrial loft in downtown Chicago. A couple transforms a log house in Nashville, Tennessee, by blending their modern and eclectic styles with the home's rustic charm. Though the designs differ widely, the spaces all express an open-minded attitude. Some homes embrace their contexts, while others transcend them. All are shaped by instinct and imagination and share innovative ideas that readers can use to organically and elegantly create their home to match their lifestyle and tastes. Lemieux gets to the essence of the homeowners' distinctive styles, pinpointing the transformative ideas, thoughtful details, and useful solutions that make each home memorable. With more than 200 full-color photographs, "Undecorate" will both inspire and guide homeowners to a new outlook on home design. ...Show more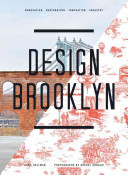 $30.00
NZD
Category: Architecture | Reading Level: very good
Design Brooklyn is a visual exploration of the unique and diverse architecture, interiors, and design of public and private spaces in today's Brooklyn, from mechanics' shops renovated into restaurants, to newly built museums, to restored brownstones and modern townhouses. Chapters focusing on renovation , restoration, innovation, and industry come to life with more than 150 original photographs representing various neighborhoods and trends. Including studies of the Brooklyn Academy of Music's newest addition, Fort Greene Park, and Boerum Hill's Flavor Paper, Design Brooklyn will appeal to anyone interested in urban living, design, and trendsetting Brooklyn style. Praise for Design Brooklyn: "A terrific book. Anne Hellman and Michel Arnaud perfectly capture the essence of the innovative, independent style of the creative people who define Brooklyn!" —Wendy Goodman, Design Editor, New York magazine "Brooklyn's design identity is captured in this inspired collection of projects that takes you from the manufacturing past of the Brooklyn Navy Yard to influential architect-designed new construction, with plenty of bespoke brownstone renovations and handmade artists' studios in the mix." —Francesca Connolly, New York editor of Remodelista.com "The creativity that New York City is so known for seemed synonymous with Manhattan . . . that was until Brooklyn bloomed. And boy, has it bloomed!" —Newell Turner, editor in chief, Hearst Design Group "Brooklyn's cutting-edge creativity, beauty, and bold self-confidence are well represented in this extraordinary book of Brooklyn design. Brooklyn has more character and characters than anywhere else in the world, and that spirit of originality and sense of history is vibrant and alive in these homes and cultural institutions." —Marty Markowitz, Brooklyn borough president "No sleep till you devour Design Brooklyn—a thrilling guide to architecture and décor in the mythical New York City borough. From a Beastie Boy's clever brownstone renovation to insider tours of cultural spaces and imaginative restaurant design, this stunning and idea-packed guide to Brooklyn design shows how wonderfully the old can meld with the new. Design Brooklyn is sure to resonate far beyond its borders." —Ingrid Abramovitch, Author of Restoring a House in the City "A visual feast of the best of Brooklyn style." —atHome magazine "Packed with engaging back stories of Brooklyn's homes, shops, restaurants and public institutions like Fort Greene Park and the Brooklyn Botanic Garden Visitor Center in Prospect Heights." —New York Times "It's turned the borough into a playground for high design, all beautifully chronicled in a new survey by Anne Hellman, Design Brooklyn, with page after page of gorgeous photos by Michel Arnaud." —Town & Country "Design Brooklyn is expansive, inclusive and filled with inspiring ideas and images of interiors, both public and private." —Janel Laban, Apartment Therapy "What makes this book special, is that it documents the interior spaces of Brooklyn in a way that I haven't seen before. We all know that Brooklyn has drastically changed in the last few years, but it's rare to get the opportunity to peek into some of the private homes or have the luxury of time or money to check out all the new public spaces—restaurants, bars and hotels—that have popped up around the borough . . . It gave me a new appreciation for the sheer volume of design happening in Brooklyn every day." —Amy Azzarito, Design*Sponge "Quirky, spirited, surprising and useful—brimming with charm and delight." —New York Times Book Review 13 00 ...Show more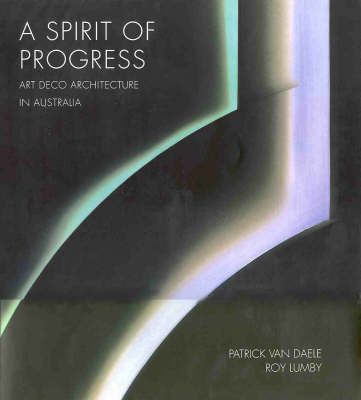 $45.00
NZD
Category: Architecture | Reading Level: very good
This book examines Australia's Art Deco architecture of the 1920s and 1930s, which endures as a record of its time and a mirror of the hopes and aspirations of Australians in the years between the two world wars. It provides a valuable insight into this significant period in Australia's social, economic and artistic development. ...Show more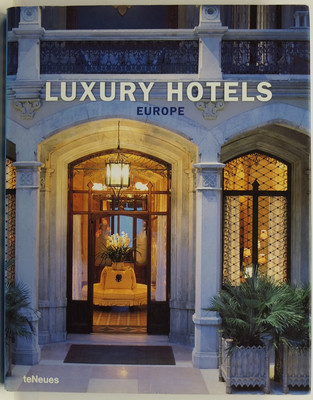 $30.00
NZD
Category: Architecture | Reading Level: very good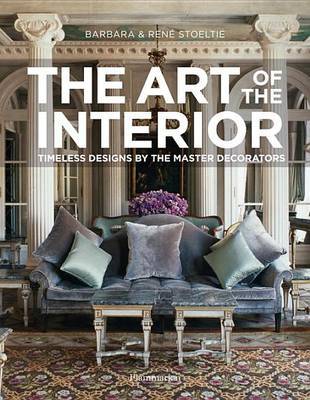 $45.00
NZD
Category: Interior design | Reading Level: very good
Respected interiors specialists Barbara and Rene Stoel - tie chart the evolution of interior design from the seventeenth century to the present day. They introduce thirty-four significant designers from the last four hundred years along with the elements of their legacy that remain relevant in interior design today . Arranged chronologically, the text places the designers in their historical context and details the primary elements that characterized their style or revolutionized taste in their day. The photographs provide a visually evocative overview of the designers key works, illustrating the overall impact of the room and the details that make each space memorable. The clean lines and light-filled interiors of John Saladino contrast with the luxurious, richly colored spaces created by Jacques Garcia. These portraits of the designers and their chefs doeuvres demonstrate the aesthetic principles and creativity that shaped the history of interior design. From eighteenth-century interiors by Dennis Severs, to Billy Baldwins elegant yet liveable home design, or from Madeleine Castaings eclectic creations that blended antiques with art, to the gracious curves and pastel hues of Charles Rennie Mackintoshs art nouveau Hill House, and from Bill Williss interpretation of Orientalism in Marrakesh, to the clean and graphic lines of Andree Putmans sleek interiors, this volume abounds with inspiration. ...Show more