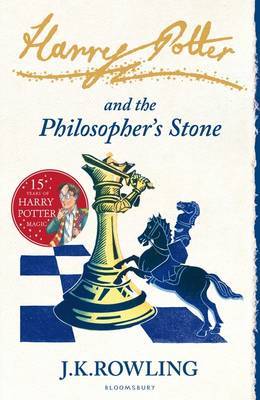 $7.00
NZD
Category: Fiction | Series: Harry Potter Signature Edition | Reading Level: very good
Harry Potter thinks he is an ordinary boy. He lives with his Uncle Vernon, Aunt Petunia and cousin Dudley, who are mean to him and make him sleep in a cupboard under the stairs. (Dudley, however, has two bedrooms, one to sleep in and one for all his toys and games.) Then Harry starts receiving mysteriou s letters and his life is changed forever. He is whisked away by a beetle-eyed giant of a man and enrolled at Hogwarts School of Witchcraft and Wizardry. The reason: Harry Potter is a wizard! The first book in the "Harry Potter" series makes the perfect introduction to the world of Hogwarts. ...Show more
$20.00
NZD
Category: Picture Books | Reading Level: near fine
33 Porträts von ganz unterschiedlichen Menschen, jungen und älteren, Männern und Frauen. Mit Texten, die erzählen, was hinter den Gesichtern zu lesen ist.
$10.00
NZD
Category: Picture Books | Reading Level: very good
For use in schools and libraries only. When Prewitt's tail feathers grow to resemble a monstrous face, the other peacocks banish him from the flock.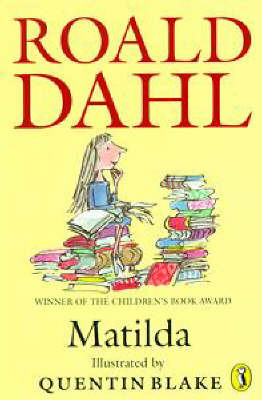 $6.00
NZD
Category: Fiction | Reading Level: good
Five-year-old Matilda longs for her parents to be loving and understanding but they are none of these things. Matilda invents a game of punishing them each time they treat her badly and she soon discovers she has supernatural powers.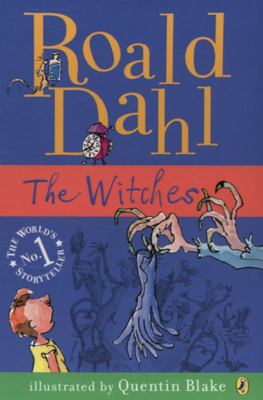 $7.00
NZD
Category: Fiction | Reading Level: very good
A book about 'real witches' - the ones that absolutely loathe children and are always plotting to get rid of them. Great Quentin Blake illustrations throughout. Roald Dahl, the best-loved of children's writers, was born in Wales of Norwegian parents. His books continue to be bestsellers, despite his dea th in 1990, and worldwide sales are over 100 million! Quentin Blake is one of the best-known and best-loved children's illustrators and it's impossible now to think of Roald Dahl's writings without imagining Quentin Blake's illustrations. ...Show more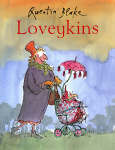 $8.00
NZD
Category: Picture Books | Reading Level: very good
One bright spring morning, after a night of gales in the great woods, Angela Bowling discovers a small helpless bird who has fallen from his nest. Determined to help, she scoops the creature up and bears him home. From that day forth, Angela lavishes all her nurturing care and attention upon the bird. A ugustus is wrapped in the softest of blankets and is fed the finest of foods. He travels in style in an elaborate basket, or in his magnificent pushchair. Nothing is too good for Angela's little loveykins. And when Augustus becomes too large for his blankets, or his basket, or his pushchair, Angela builds him a shed of his very own. All is well, until one fateful night when the storms rage through the great woods once again . . . ...Show more
$8.00
NZD
Category: Fiction | Series: Text Classics Ser. | Reading Level: very good
Set in the leafy northern suburbs of Sydney during the 1940s, The Watch Tower is a novel of relentless and acute psychological power. Following their father's death, Laura and Clare are withdrawn from their elite private boarding school by their mother. As their mother slowly withdraws from them, the tw o are left to fend for themselves. Laura's boss Felix is there to help, even offering to marry Laura if she will have him. However Felix is not all that he seems and little by little the two sisters grow complicit with his obsessions, his cruelty and his need to control. ...Show more
$8.00
NZD
Category: Fiction | Reading Level: very good
Soon to be a Netflix original series. In San Bernardino, California, children are going missing. The townspeople don't believe the rumours of trolls, but fifteen-year-old Jim Jnr knows that they're a very real threat. At night, is anyone safe? TROLLHUNTERS is a funny, gruesome and undeniably del Toro-es que adventure perfect for teen readers and fans of Pan's Labyrinth. ...Show more
$8.00
NZD
Category: Fiction | Series: Tales of Fontania | Reading Level: very good
The fourth and final installment in the thrilling Tales of Fontania quartet. Rufkin, a perpetual no-hoper, is left to work in a salvage yard while his celebrity parents and talented siblings go on a summer acting tour. At the salvage yard, Rufkin meets Nissy and a small boy who can only say "Help!". Soo n they are caught up in a magical adventure. Bursting with humour and mystery, this is the spectacular conclusion to Barbara Else's award-winning series. ...Show more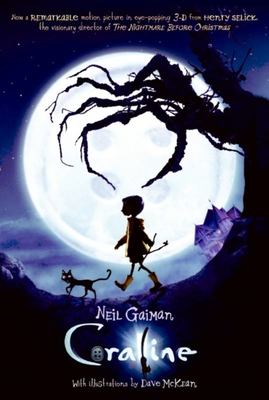 Coraline
by Neil Gaiman; Dave McKean (Illustrator)
$6.00
NZD
Category: Fiction | Reading Level: good
Acompaña a Coraline y déjate transportar al mundo de fantasía y terror creado por el premiado autor Neil Gaiman. «Damas y caballeros, niñas y niños, pónganse en pie y aplaudan: Coraline es una obra maestra.»- Philip Pullman, The Guardian Al día siguiente de mudarse de casa, Coraline explora las catorce puertas de su nuevo hogar. Trece se pueden abrir con normalidad, pero la decimocuarta está cerrada y tapiada. Cuando por fin consigue abrirla, Coraline se encuentra con un pasadizo secreto que la conduce a otra casa tan parecida a la suya que resulta escalofriante. Sin embargo, hay ciertas diferencias que llaman su atención: la comida es más rica, los juguetes son tan desconocidos como maravillosos y, sobre todo, hay otra madre y otro padre que quieren que Coraline se quede con ellos, se convierta en su hija y no se marche nunca. Pronto Coraline se da cuenta de que, tras los espejos, hay otros niños que han caído en la trampa. Son como almas perdidas, y ahora ella es su única esperanza de salvación. Pero para rescatarlos tendrá también que recuperar a sus verdaderos padres, y cumplir así el desafío que le permitirá volver a su vida anterior. ENGLISH DESCRIPTION This edition of New York Times bestselling and Newbery Medal-winning author Neil Gaiman's modern classic, Coraline--also an Academy Award-nominated film--is enriched with a foreword from the author, a reader's guide, and more. When Coraline steps through a door to find another house strangely similar to her own (only better), things seem marvelous. But there's another mother there, and another father, and they want her to stay and be their little girl. They want to change her and never let her go. Coraline will have to fight with all her wit and courage if she is to save herself and return to her ordinary life. ...Show more