$10.00
NZD
Category: Fiction | Reading Level: near fine
Here is a thing everyone wants: A miracle. Here is a thing everyone fears: What it takes to get one. Any visitor to Bicho Raro, Colorado is likely to find a landscape of dark saints, forbidden love, scientific dreams, miracle-mad owls, estranged affections, one or two orphans, and a sky full of watchful desert stars. At the heart of this place you will find the Soria family, who all have the ability to perform unusual miracles. And at the heart of this family are three cousins longing to change its future: Beatriz, the girl without feelings, who wants only to be free to examine her thoughts; Daniel, the Saint of Bicho Raro, who performs miracles for everyone but himself; and Joaquin, who spends his nights running a renegade radio station under the name Diablo Diablo. They are all looking for a miracle. But the miracles of Bicho Raro are never quite what you expect. Maggie Stiefvater has been called "a master storyteller" by USA Today and "wildly imaginative" by Entertainment Weekly. Now, with All the Crooked Saints, she gives us the extraordinary story of an extraordinary family, a masterful tale of love, fear, darkness, and redemption. ...Show more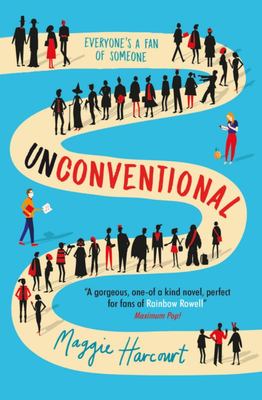 $10.00
NZD
Category: Fiction | Reading Level: very good
Lexi Angelo has grown up helping her dad with his events business. She likes to stay behind the scenes, planning and organizing...until author Aidan Green - messy haired and annoyingly arrogant - arrives unannounced at the first event of the year. Then Lexi's life is thrown into disarray. In a flurry of late-night conversations, mixed messages and butterflies, Lexi discovers that some things can't be planned. Things like falling in love... ...Show more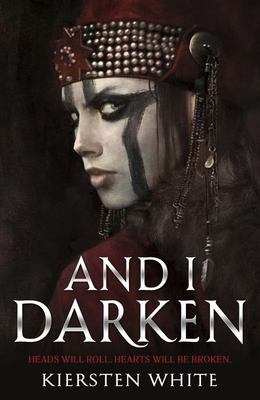 $10.00
NZD
Category: Fiction | Series: The Conqueror's Saga | Reading Level: very good
No one expects a princess to be brutal. And Lada Dragwyla likes it that way. Ever since she and her brother were abandoned by their father to be raised in the Ottoman sultan?s courts, Lada has known that ruthlessness is the key to survival. For the lineage that makes her and her brother special also mak es them targets. Lada hones her skills as a warrior as she nurtures plans to wreak revenge on the empire that holds her captive. Then she and Radu meet the sultan?s son, Mehmed, and everything changes. Now Mehmed unwittingly stands between Lada and Radu as they transform from siblings to rivals, and the ties of love and loyalty that bind them together are stretched to breaking point. The first of an epic new trilogy starring the ultimate anti-princess who does not have a gentle heart. Lada knows how to wield a sword, and she'll stop at nothing to keep herself and her brother alive. ...Show more
$10.00
NZD
Category: Fiction | Series: The Queen's Rising
"Grave Mercy" meets "Red Queen" in this epic debut fantasy, inspired by Renaissance France, about an outcast who finds herself bound to a disgraced lord and entangled in his plot to overthrow the current king.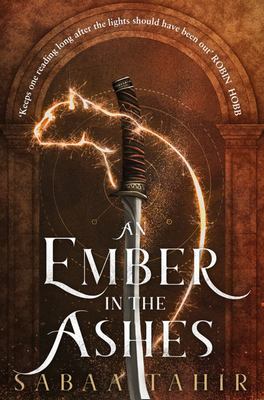 $10.00
NZD
Category: Fiction | Series: Ember Quartet | Reading Level: very good
BOOK ONE IN THE NEW YORK TIMES BESTSELLING SERIES   Instant New York Times bestsellerFrom #1 New York Times bestselling author Sabaa TahirAmazon's Best Young Adult Book of 2015People's Choice Award winner - Favorite FantasyBustle's Best Young Adult Book of 2015 "This novel is a harrowing, haunting rem inder of what it means to be human -- and how hope might be kindled in the midst of oppression and fear." -- The Washington Post "An Ember in the Ashes could launch Sabaa Tahir into JK Rowling territory...It has the addictive quality of The Hunger Games combined with the fantasy of Harry Potter and the brutality of Game of Thrones."--Public Radio International "An Ember in the Ashes glows, burns, and smolders--as beautiful and radiant as it is searing."--Huffington Post "A worthy novel - and one as brave as its characters." --The New York Times Book Review   Laia is a slave. Elias is a soldier. Neither is free.   Under the Martial Empire, defiance is met with death. Those who do not vow their blood and bodies to the Emperor risk the execution of their loved ones and the destruction of all they hold dear.   It is in this brutal world, inspired by ancient Rome, that Laia lives with her grandparents and older brother. The family ekes out an existence in the Empire's impoverished backstreets. They do not challenge the Empire. They've seen what happens to those who do.   But when Laia's brother is arrested for treason, Laia is forced to make a decision. In exchange for help from rebels who promise to rescue her brother, she will risk her life to spy for them from within the Empire's greatest military academy.   There, Laia meets Elias, the school's finest soldier--and secretly, its most unwilling. Elias wants only to be free of the tyranny he's being trained to enforce. He and Laia will soon realize that their destinies are intertwined--and that their choices will change the fate of the Empire itself. ...Show more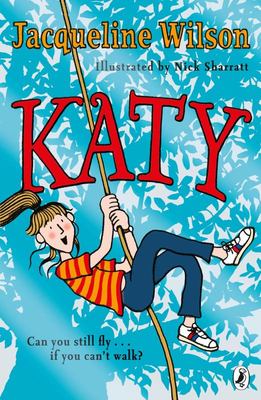 Katy
by Jacqueline Wilson
$8.00
NZD
Category: Fiction | Reading Level: very good
Katy Carr is a lively, daredevil oldest sister in a big family. She loves messing around outdoors, climbing on the garage roof, or up a tree, cycling, skateboarding, swinging...But her life changes in dramatic and unexpected ways after a serious accident. Inspired by the classic novel, What Katy Did, Ja cqueline Wilson creates an irresistible modern version for the twenty-first-century. This title is suitable for fans of Hetty Feather and Tracy Beaker will fall in love with Katy and her family too. ...Show more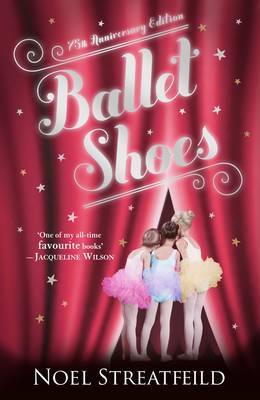 $7.00
NZD
Category: Fiction | Reading Level: very good
'I wonder ...if other girls had to be one of us, which of us they'd choose to be'? Pauline longs to be an actress. Petrova is happiest playing with cars and engines. And if she could ...Posy would dance all day! But when their benefactor Great-Uncle Matthew disappears, the Fossil girls share a future of a dazzling life on stage, where their dreams and fears will soon come true... ...Show more
$7.00
NZD
Category: Fiction | Reading Level: very good
The Newbery Medal-winning author of "The Tale of Despereaux" returns with this story about a toy rabbit named Edward Tulane. When he becomes lost, Edward takes an extraordinary journey and shows readers a true miracle. Illustrations.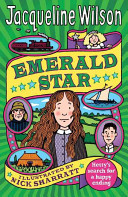 $8.00
NZD
Category: Fiction | Series: Hetty Feather | Reading Level: very good
This title is a fantastic new adventure for brave, feisty Hetty Feather - one of Jacqueline Wilson's most well-loved characters. Since leaving the Foundling Hospital, Hetty has seen her fair share of drama, excitement, tragedy and loss. After the death of her beloved mama, she sets off to find a real ho me at last - starting with the search for her father. But Hetty is no longer a simple country girl, and begins to fear she'll never truly belong anywhere. And even when she is reunited with her beloved childhood sweetheart Jem, Hetty still longs for adventure - especially when an enchanting figure from her past makes an unexpected reappearance. Could a more exciting future lie ahead for Hetty? ...Show more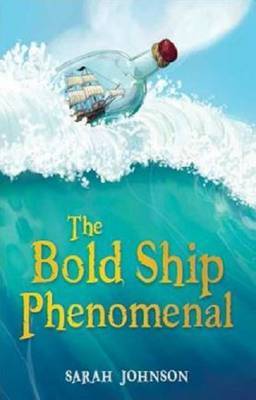 $8.00
NZD
Category: Fiction | Reading Level: very good
Malachi's life is dull,dull,dull. Dad's always busy and school is dreary, especially science. Then Malachi finds a mysterious bottle on the seashore, and things start to get exciting. What he discovers inside the bottle sends Malachi on the journey of his life. But pirates, smugglers, police and a grump y pig soon have Malachi regretting his thirst for adventure. There are battles to be won, and the only one who can fight them is Malachi. Can he save himself and the bottle? And what about the pig? ...Show more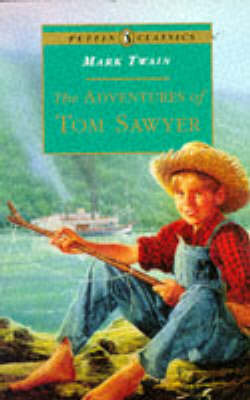 $6.00
NZD
Category: Fiction | Series: Puffin Classics | Reading Level: very good
The tale of a boy's life in a small town on the banks of the Mississippi River. Tom skips school and with his friends, Huck Finn and Jim, spends his days on mad adventures - some real, some imagined.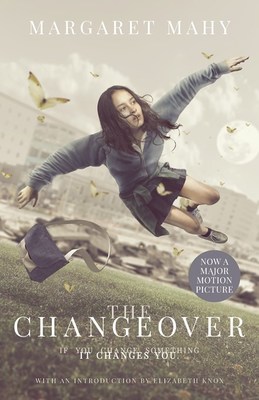 $8.00
NZD
Category: Fiction | Reading Level: very good
A brand-new edition of the Carnegie Medal-winning THE CHANGEOVER - written by internationally bestselling author, Margaret Mahy. 'A gorgeous, strange, unforgettable story . . . I more than loved it' Laini Taylor - author of Daughter of Smoke and Bone 'A clammy hand pressed Laura down onto her knees besi de Jacko's bed. It was the hand of terror, nothing less.' It was a warning. Laura felt it when she looked in the mirror that morning. There had been others: the day her father left home, the day she met Sorensen - the boy with the strange silver eyes. But nothing had prepared Laura for the horror of today. And now her little brother, Jacko, was fighting for his life after being sucked dry of his youth by the sinister Carmody Braque. Laura knows there is only one way to save Jacko; she must join Sorensen and use his supernatural powers to change over if there is to be any hope for her little brother. An unforgettable, supernatural romance. ...Show more